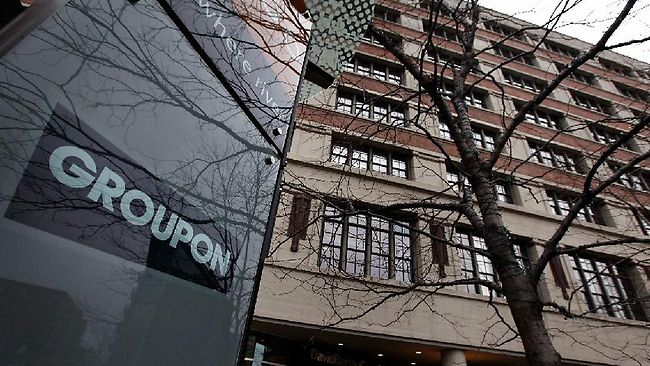 Hot on the heels of LinkedIn's flotation, last week, Chicago-based daily deals service Groupon filed for an IPO to raise $750m.
In a letter to investors, Groupon founder and chief executive Andrew Mason said that the company had invested heavily in acquiring new customers. ?In the past, we've made investments in growth that turned a healthy forecasted profit into a sizeable loss. When we see opportunities to invest in long-term growth, expect that we will pursue them regardless of certain short-term consequences,? he wrote. Analysts have been quick to justify the toppy valuations of pre-IPO companies such as Facebook, but in spite of Groupon's stellar growth, which has beaten all records to date, the company has attracted a more bearish assessment.? The company is pouring money into luring new customers principally because it is losing existing users in droves. Although Groupon has so far managed to add new subscribers at a faster rate, the growth in user uptake is unsustainable. Moreover, a significant slug of the company's revenues comes from "breakage", in other words customers paying for discounts which they don't bother to use, which suggests that the daily deals are not highly valued. Small businesses, the bulk of Groupon's client base, have also been reluctant to sign up to repeat offers given that the service boosts customers, but adds little value.? An analysis of the company's revenue figures reveals that after two years of uninterrupted growth, there was a blip in February this year, when sales fell from $90m to $61m. After Groupon
turned down a $6bn acquisition offer from Google
, the collective buying business raised $950m from investors. In March, two months after the fundraising, the company had only $209m left. Most of the new capital was not invested in the loss-making company, but was paid out to shareholders. Market naysayers have concluded that backers cashed out early with a view to listing the company to raise more money from new investors.? Mason wrote that the company is pursuing ?models of reinvention? and would be making ?ambitious bets? in the future. ?Some bets we'll get right, and others we'll get wrong,? he added.? ?Life is too short to be a boring company. Whether it's with a deal for something unusual, such as fire-dancing classes, or a marketing campaign such as Grouspawn, we seek to create experiences for our customers that make today different enough from yesterday to justify getting out of bed.?
Read more from our sister title Real Deals.
Share this story