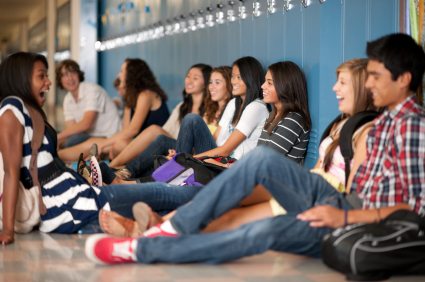 With thousands of GCSE students due to get their results this week, education is the talk of the town again. Between those who will spend their next few years at university and those who are starting the working life straight away, entrepreneurs look at the school leavers and know one thing: they're not ready for business.
Eight in ten businesses believe that more needs to be done to prepare students for employment, according to research by the Federation of Small Businesses (FSB). The skills-gap is too palpable across the UK. It is a shame: some 59 per cent of survey respondents reported that their young 16 to 17-year-old employees suffered from poor literacy skills. Numeracy was also judged to be poor by 55 per cent and 56 per cent said communication skills fell short. Not only this, but 77 per cent also found that school leavers? general business awareness was poor. The lack in basic skills essential for entering the working life proves once again that the current education system fails to merge work experience with teaching. As a result, graduates find it hard to apply the theoretical skills learned at school in the working world. In a
recent conversation with Real Business
, technology pioneer and CEO of UKFast, Lawrence Jones, spoke about the absence of teaching applicable skills at UK schools. Why is business awareness not part of the agenda? Why does the maths agenda not include accounting skills? Why are we failing to teach students basic programming skills to prepare them for the digital environment? UKFast's policy is to only hire people who have worked as teenagers. ?We only hire people who have at least done a paper-round when they were at school,? said Jones. ?The experience you gain from doing that is invaluable ? something you can't teach.? Jones went on to say that the responsibility to push their children to gain work experience while they're young lies, to a great part, with the parents. But the schools too are not giving pupils the education they need to hit the ground running as a graduate. The survey proves that even improving basic literacy and numeracy skills would better prepare young people for work in business. Improving careers guidance and teaching CV writing, time management, problem solving and team working skills would be taking it a step further ? although those are basic skills needed for any job. At the same time, unemployment figures show that not being equipped with the skills above make it tough to compete in today's job market. Figures last week showed that there are still a million young people in the UK without work. The question remains how to make sure the core workplace skills are embedded in a student's education, to tackle not just unemployment, but also the skills-gap that is making so many SMEs in the UK struggle to grow. John Walker, national chairman of the Federation of Small Businesses, commented in a press release: ?These are the skills with which young people need to be equipped with to be successful in today?s tough jobs market. We want to see schools give these skills a higher priority by embedding them in all teaching from an early stage." "All schools should be offering work experience to their pupils and engaging with local small businesses to ensure that young people are getting the work-related learning that they need.?
Share this story