It's looking like a war on two fronts for Scotland's salmon economy this year, with the threat of delays, export costs and regulations from the EU, coupled with a decline in Chinese trade due to coronavirus creating troubles for the sector.
Salmon products account for more than half of the country's total food and drinks exports, excluding Scottish whisky. Studies put its annual at?2bn, with export values in their hundreds of millions. In 2018, exports reached a value of 505m.
In 2019, government statistics revealed that overseas sales grew by 22%, amounting to a record-breaking year for the salmon export industry, bringing in 618m.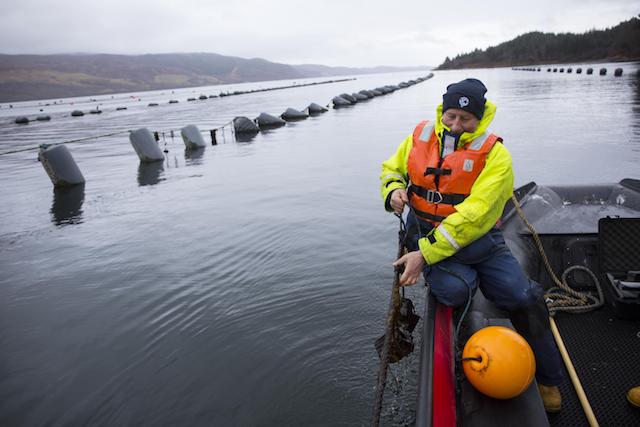 The top import markets for Scottish salmon have remained the same for a number of years.
In 2019, France was the biggest EU importer for the "third year running", buying in 221m's worth of salmon, followed by the United States, (179m), and China, (59m).
Domestically, the industry pays its fair share of tax, with a 2019 independent research report revealing it contributes 50m a year in corporation tax and an additional 24m in income tax and national insurance.
The Scottish salmon industry is also a good rural employer, giving work to 2,300 people from outlying areas.
In terms of earnings, the average salary for workers in Scottish salmon farming is £34,000, which is 2k under the average salary in London, showcasing the relatively high earning power for employees in the rural salmon farming sector. Scottish salmon farming is also a growing apprenticeships employer, with 250 apprentices each year.
Fast forward to the UK's post-Brexit transition period and Scotland's salmon producers are being warned to expect "trade barriers with the EU," including new bureaucracy around exporting, with additional costs escalating to 9m annually, according to the BBC.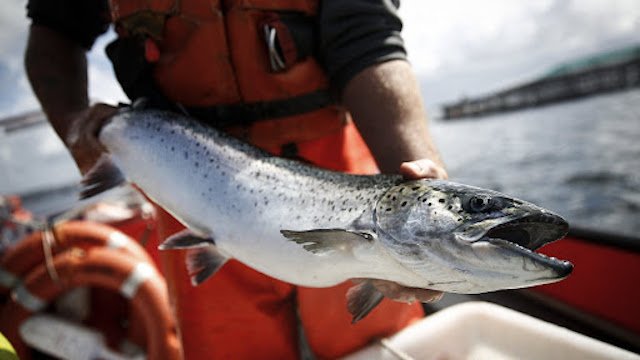 Exports could be stalled via the introduction of a new "export health certificate," which will be required to be signed by a vet or health representative for every batch of goods, according to a spokesperson from the Scottish Salmon Producers Organisation (SSPO).
They also warn that producers may have to have hundreds of thousands of these certificates signed per year in order to export their salmon.
There are concerns that delays brought about by the new certificate coupled with expected delays at European ports after the transition period could damage the international reputation of Scotland's premier food brand.
The SSPO is also concerned about the potentially higher tariffs on fresh fish imports generally (2%) and smoked salmon (13%), which could be set by the EU. The new regulations could mean that other competing salmon sector economies could gain a larger market share, such as Irish and Norwegian exporters.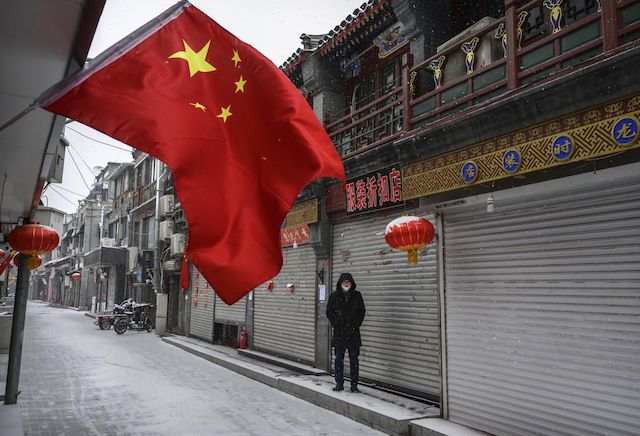 With the Brexit 'red tape' closing in around the Scottish salmon market, Scotland may have to focus its exporting efforts on economies beyond the EU. However, if the coronavirus outbreak continues and worsens, Scottish Salmon may lose one of its key export economies in China.
Prior to the virus outbreak, the Chinese market was a good one for Scotland and a big buyer of high-quality fresh fish, but this demand has stalled due to the virus.
The SSPO warns that additional costs on Scottish salmon brought about by trade barriers will be felt financially by the consumer at the final purchasing stage, suggesting that Scottish producers must keep their overall costs as low as possible.
However, the Scottish salmon story is not set in stone, yet.
According to the BBC, "The SSPO is calling for UK-EU negotiations to retain alignment on seafood exports, making transit without the health certificates a key condition in talks and to speed up digital certificates, to make them swifter and simpler."
The government has already issued a statement saying they will inform the salmon industry later this year on the actions they must take following the end of the transition period.