The existence of women leaders is still something of a rarity?in the business world. Whilst there has been a marked effort made in terms of fostering greater inclusion in certain industries, such as promoting the onboarding of
more female talent in the tech sector
, the world of business is still male-dominated. Even rarer is the existence of female business founders. Having the gumption to leave the security of full-time employment and go-it-alone is a terrifying proposition for any budding entrepreneur male or female. But when female founders are even more thin on the ground than their male counterparts, we must ask ourselves,
is it THAT much harder for women to seek funding to start and accelerate their own businesses
? New research, released today, suggests that this is true. Let's go into more detail…
Fuel Ventures: A snapshot of the problem
When it comes to seeking investment, London based investment fund
Fuel Ventures
has discovered that there is a reluctance among female founders to apply for funding for their startups. Out of more than 4,000 pitch decks and enquiries for investment they received over the last four years, only 13% included even one female founding member, and an even smaller 4% of them were made by companies with female?founders only. Fuel Ventures then asked these first-time pitchers why they hadn't?sought investment before, and over half of them said it was because they feared they won't be taken as seriously as their male counterparts in an investment pitch.
The findings in-depth
85% of the female founders said they had been deterred from seeking investment before. Out of this number, over half of them feared they wouldn?t be taken seriously as the main reason. What's interesting is that the least popular reasons for being dissuaded?were a lack of knowledge (21%) and a lack of time (8%). But what do these findings reveal? They show that the most popular reason why women are less likely to apply for investment rests not with a perceived lack of business or pitching acumen, it's down to their low-level of self-belief as women in business. So this is a gender issue and is down to a male-heavy business culture rather than a skills problem. Let's look at how these statistics fit into the wider business landscape…
Female founders in the UK and globally
According to inc.com, only
2.7% of investment funding goes to female lead businesses in the UK
. So, the study conducted by Fuel Ventures above is not some isolated micro-issue, but something of a?wider trend. According to additional statistics compiled by the?
National Foundation for Women Business Owners, and Wells Fargo & Co
?only 10% of investment goes into female-led?businesses globally. And in one of the world's leading mega-economies, The United States, that boasts a significant?38% of USA businesses that are female owned, only 2% of the money venture capital firms offer up goes to these businesses. Evidently, there are greater numbers of female-owned businesses in the global ecosystem, which is a sign of progression. However, it doesn't mean that these female founders are securing more investment. This 'investment gap' reveals perhaps a lack of trust in the ability of female founders to run a successful business as well as a lack of self-esteem among female founders themselves. Clearly, financial investment culture needs to change. But the legwork needs to come from within investment firms as well as female founders themselves, in order to change the status quo.
Female founders hold untapped economic potential
According to
research
produced by Virgin, female founders are the fastest growing demographic of entrepreneurs in the UK. The growth has been rapid and has climbed some way since 2008, where only 1 in 10 start-ups had at least one female founder, to 2014, where it became 1 in 5. So are venture capital firms missing out on huge economic opportunities by not engaging more with female founders? The answer is undoubtedly ? yes. At the same time, clearly part of the issue rests with how a number of female entrepreneurs see themselves, and venture firms can't do much to help female founders with their collective self-esteem, as that has to come from the women-in-business community themselves.
Is there a problem with pitching?
Because of the gender gap that manifests itself at pitching stages, there is an argument to be had that the traditional pitching model needs changing. As this was something that was put in place by men created to cater to male entrepreneurs. Thus, there's an idea that this model can be changed to suit the needs of different candidates, including female founders. A US-based venture capital firm, Village Capital, ran a study, where the results suggest that when the traditional pitching model is changed, female founders can more actively seek investment. Having replaced the old model with a '
peer-selected investment model'?
in 2013, the firm experienced a significant 36% rise of?their investment money going to women-led companies. This was reported to be significantly higher than the national average at the time. "Our method of selecting investments is unique: we put the power of investment in the hands of our entrepreneurs. At the end of each program, the entrepreneurs assess each other in an open and transparent process. The two highest-ranked ventures receive seed capital from VilCap Investments and co-investors. In 2013, this peer-selected investment model won the Harvard Business Review/McKinsey M-Prize for innovation." ? Village Capital By replacing the out-dated pitching concept with a more personalised form of assessment like the example above, female founders may be able to deliver their business mission more effectively to investors.
Women-led startups produce good ROIs
Whilst we're not saying that male-led endeavours don't, what we ARE saying is that there's a clear business case for investment in female-led startups. And if there is such a business case, it would be a poorly misjudged move if venture capital firms and angel investors didn't invest in this fact and gain some great returns in the process. The data speaks for itself. Back in 2015 female-led and female-owned companies were already producing '
above market'
returns on investments, according to statistics compiled by MSCI ESG Research, a leading provider of equity research insights. In the UK especially, the buying power of the female consumer market continues to dominate the landscape in 2018 and accounts for
85%
of all consumer purchases. Thus female consumers are more likely to buy from businesses started by women, and especially if they offer products or services that directly appeal to them.
Testimonies from female investment and social network founders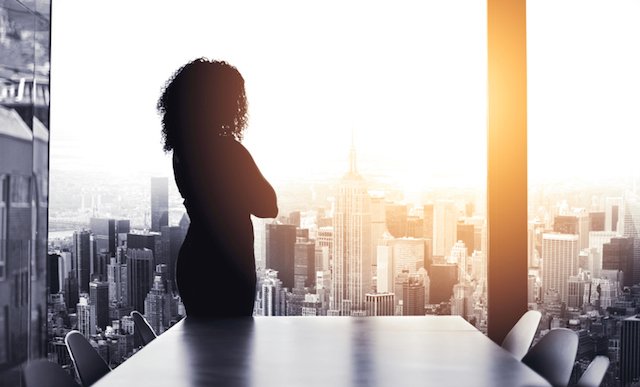 "80 per cent of female founders are bootstrapping the business from their own savings which makes them more cautious about how to invest the money." ?The general lack of funding is obviously a big roadblock, but typically female-founded companies are under-resourced to begin with, so the likelihood to become 'investment ready' is smaller. Within our own social network, we've seen first-hand how women have to look for different methods to get their businesses off the ground in ways that don?t break the bank. I think that makes female founders more resourceful as startup leaders".
"Addidi Angels was the first female angel club, originally founded in 2009. At that time, less than 5% of angel investors were women and the club was set up with the specific objective of increasing that to 15%. Today, according to the UK Business Angels Association, women now make up 14.1%? of British angels, I like to think we've had a hand in that. This also means there are more investors out there looking for the business durability female founders can offer."
Words from a male angel investor
Now we're not going down the whole 'men are from Mars, women are from Venus' route, it's more about the fact that because female entrepreneurs have found themselves on the 'back-foot' in the business world for so long, they have developed strategies that ultimately make the businesses they lead more successful. Let's hear from a male angel investor on this subject…
They've to be flexible
According to David Nethero, MD of global angel investing network,
Golden Seeds
, because women have historically had less success with seeking traditional forms of investment, they've had to become more resilient, and strict with the capital they have acquired as a result: "The resource efficiency of women entrepreneurs is often by necessity. While women have made great strides in entrepreneurship in the past decade, they still lag behind their male counterparts when it comes to raising capital. Because women know they?re likely to start with less funding, but are determined to scale their companies anyway, they generally learn early to be capital efficient." ? David Nethero, Golden Seeds
They naturally encourage collaboration
"Regardless of their location, the women founders I?ve met are creating diverse workforces and company cultures. I saw this firsthand in the company my wife founded, and it has been repeated innumerable times in the years since, as I have witnessed dozens of pitches by women entrepreneurs. Women-led company cultures tend to be collaborative, inclusive and consultative."
Women score low on seeking investment, yet high on returns and potential
As we've seen, there is tangible evidence on offer that shows women make more resilient and resourceful startup leaders who can stimulate solid returns on investment. Added to this is the colossal buying power of women as consumers in the UK and beyond. So investing in female founders can make as much business sense as a moral one for investors. Whilst female entrepreneurs are creating their own networks and investment companies to circumnavigate the barriers to seeking investment, established venture capital firms must reassess the way they look for business talent too. The main barrier for women seeking investment remains the 'tradition of pitching' for investment. But if firms can be open about more up-t0-date forms of pitching that focus on the ability and potential of the entrepreneur and their ideas, over a male-created format that doesn't work for everyone, firms will no longer ignore the hidden gems of female founders who have been left behind in the past.
Share this story