Founder of Figment Agency, Entrepreneur and Search Engine Optimisation (SEO) guru, Steve Grant talks to Real Business about knocking on the doors of Penny Lane business owners in the 90s, how a life-changing trauma has given him a new approach to business management, and why it's crucial for SMEs to start focusing on their SEO strategies.
Since the start of the pandemic, businesses have been slowly transitioning to a flexible approach to business hours, recognising the importance of the work-life balance many of us have only ever dreamed of. But for Steve Grant, his lifestyle was heavily impacted long before the pandemic hit the rest of the world.
Following a period of high stress and family bereavement, Steve fell ill in 2011 with a complicated pneumonia which led to life-saving surgery.
During his lengthy recovery, Steve reconsidered what was most important in his life, and rebuilt Figment to be less dependent on him, enabling him to set boundaries and ultimately implementing that work-life balance. In fact, since the trauma, Figment has quadrupled in size and turnover.
"It's vitally important that you have the right work-life balance, especially in this day and age when it's very easy to get cooped-up and constantly working at home. I think people have a better projection of spending time outdoors and doing meditation, and people have a greater awareness of their mental health".
There's no denying that it was difficult for Steve to step-back from the business he had been dedicated to over 20 years, "I was a really hard working but particularly stressed-out business owner, and I went into business subconsciously and then ended up doing far too much. I think it's very important to take a step back and think about what you can do to let go".
Starting out "Beneath the Blue Suburban Skies"
Although Figment HQ is based in Surrey, Steve's story starts in Liverpool. The birthplace of The Beatles, the home of Grant's beloved Everton FC and most importantly, Steve's hometown, where he discovered his love for web-design and entrepreneurship. "We had a Windows computer I think running Windows 98 at that time and it was our 2nd computer, first starting on Windows 95. I was really keen about building websites, coinciding with my A-Levels and interest in media, I just got more and more into it".
I was born into a family where business was everything. My grandparents on both sides had businesses, as did my Dad, so I was born into a family where business was a kitchen table subject.
"I built my dad's website; he had a successful car radio business across the road from a bathroom business where I basically got the job to build their website, literally in my snooker room. I became a bit fearless and took myself down Penny Lane, Smithdown Road and Allerton Road. I was literally knocking on doors of businesses and they very happy for me to create their first website.
1999 was around the time when businesses were integrating a website into their business strategy, but many SMEs still didn't know what a website was, and how they could be fully utilised. "I explained that it would essentially help them get more sales, by providing customers with further information of the company, for example, with opening and closing times. They took the risk, with little to no idea of what exactly it was I was doing, and essentially wearing every hat. I would do the copywriting, take the photos, and design and publish the website, all via a dial-up connection".
One opportunity led to the next, and eventually Grant moved to the South of England to study a Multimedia Design and Technology course at Brunel University.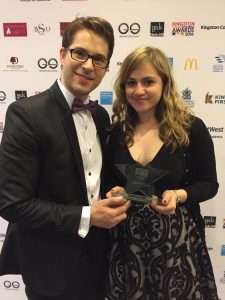 I was constantly up-taking new skills all while studying, and I got into the habit of earning money, and it became a bit of an addiction. Not only was I doing something really fun and creative by helping people, but I was earning money by doing it too.
Into the real world
Upon graduating from University, Steve set up Figment Agency with two of his friends from University. "When I created Figment, I was working with two University friends who were helping design and build the websites and I focused more on the management and client relationship realm. That was a turning point, and then I hired a freelance web developer and things started to grow from there".
Today, Steve runs Figment with his wife and co-Director Emma. Figment has grown to become one of the top ranked and most highly rated SEO agencies, with Figment's core values being family, and translating that across their clientele. Throughout the growth of Figment, Steve has been committed to supporting other family-run businesses through the benefit of SEO. "One of the key differences to being an SME is that you're so accountable for the results, as your livelihood relies on it. What makes us sleep so well at night is getting clients the results that help them grow their business, and that's more important than anything to us. It's a different kind of motivation when you have your own business, as opposed to working under someone else."
SEO is so important because it's the competitive advantage that they can get from it 60% of all the clicks and on Google, people generally click the top three. So, if you're outside the top three, the chances are that the business is going to the competition and not to you. One piece of advice to business owners, is to make sure your website is easily found online.
In such a competitive and saturated industry within the digital sphere, Figment pride themselves on the long-lasting relationships they have built across their clients. "SEO is an unregulated industry (like most things online) so it's not like financial services where you have the reassurance of a regulating body and there are varying standards and quality. It is heavily dependent on who can you trust. But we've got so many people flying the flag for Figment, and with that we have developed incredibly close relationships with our clients, providing a partnership style approach that can be absent with larger agencies."
With that, you must practice what you preach, and whilst Figment assist SMEs to reach the top of the search engine, Figment are also highly ranked on Google. "Our clients get that immediate recognition quite early on, whereas you hear about horror stories from other agencies where they have mismanaged expectations and what you get with us, is complete transparency".
How has the pandemic affected Figment?
"The Pandemic has only helped us", Steve declared when asked the question. "People have recognised the importance of having a digital marketing strategy, and if anything, it has created more demand, particularly for SEO; where they need to be at the very top is paramount".
Business has just become a lot more efficient. We still love meeting clients for a cuppa and getting to know them in the good old fashion way. Our whole business was built up that way, but as a result of doing business this way, we've got more time, and we're using it more effectively.
Of course, the pandemic has thrown its challenges to Steve and the Figment team, particularly ensuring that they remain relevant while the world is shutting down, "and if that means pivot, then so be it", Steve explained,
"It's all about being responsive".
Alongside his previous trauma and his progressive leadership style, Steve has prioritised the avoidance of 'Pandemic Fatigue', and expressed that when someone joins Figment, they become part of the Figment family, "family comes first".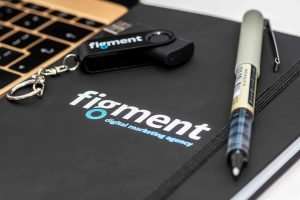 When you know you're cared for, you respond to situations in a different way, and that is the same principle for the Figment team.
What's next for Figment?
"The industry changes constantly but there's two or three big volcanic eruptions every year that shake SEO up. There's one right now about website user experience called 'Core Web Vitals' and what we've got to do is to make sure we keep our clients in the loop and ahead of the game". Steve explained that a main priority for Figment is to translate what is happening in the industry to their clients who may not know the technicalities of SEO.
Steve and the Figment team hope to reach full altitude, and continuing to thrive, while promising the retainment of the personal relationships they currently have with their clients. Figment have a great formula to scale-up, so now it's about prioritising what is really important for current and future clients. "I think in the next five years there's going to be a rise in things like the number of people who go on Google and not click through to our website which is what we call zero click results. We're going to be helping clients get more strategies around how they can be seen on the Google pages but not necessarily rely on the web clicks".