Sarah Negus turned to shamanic healing when her career as an investment banker left her burnt-out and riddled with health problems. After a transformative experience in a South-American rainforest, she returned to the UK fighting fit and ready to share her knowledge with others.
Today, Negus uses a combination of shamanic methods and modern psychology to help her business heavy client base rewire their mindsets and make more money. In fact, one happy client credits their business's 70% turnover boost to her teachings, while another says her sessions brought them back from the brink of financial ruin.
Prioritising self-improvement in a sector dominated by the importance of relationships, Negus as The Modern Day Shaman can certainly be called a taboo shaker and innovator in business leadership. Here is her story.
Real Business, (RB): When did your 'breaking point' arrive in terms of changing your life and career?
Sarah Negus, (SN): After a number of years working as a banker, I developed an abscess in my throat and was hospitalised. It was my first near-death experience and was truly life-changing. I then left my job and began working closer to home where I met my ex-husband. By that time, we were financially wealthy, with a property development company and contract cleaning company that employed 1,200 people, so I was looking to 'give back' in some way.
RB: How have you got to where you are now?
SN: By my late twenties, I was also diagnosed with ulcerative colitis that led to chronic fatigue, so health-wise, life wasn?t easy for me. However, I remember having the realisation that I was being a ?victim" to life rather than living it on my terms. I decided to learn about myself and met a lady by chance, who went on to become my spiritual teacher.
When I was 34 I set up a pilates studio alongside our property development business. My pilates studio ran alongside my hands-on healing clinic where I was offering shamanic healing and mentoring.
One of my clients doubled her revenue and reached 7 figures after 12 months of working with me as her only mentor.
By 2005 my marriage ended and I had to reinvent myself to make ends meet. I did many things including becoming an ?older" photographic model, offering interior design consultancy as well as continuing with my pilates and hands-on healing sessions.
My eureka moment finally came in 2008, when I discovered the online world through Facebook and began offering distance shamanic work and spiritual mentoring. Initially, I offered 150 hours free, in retrospect, this was to build my own confidence, after delivering 10 of them I knew I was on to something powerful.
In 2015 I broke my elbow, forcing the closure of my pilates studio and hands-on healing clinic. However, I haven?t looked back as I am now running a 6 figure online business mentoring entrepreneurs, SMEs and high-level corporate executives.
RB: People are increasingly turning to holistic solutions to their work and life problems, what do you think is driving this?
SN: This is a time of great evolution in society, material gains and goals are shown to be temporary and our culture as a whole is seeking a deeper connection to meaning and purpose.
The entrepreneurs I meet are really busy in their business, they focus on short term revenue gains rather than building medium and long term strategies based on what they love to do.
The old ways of measuring a person's worth are falling away, and success is now found and defined from within, in a sense of being rather than by being busy doing.
RB: At Real Business, we have met a few life, work and relationship coaches, and most of them have been women. Why are women leading the way in this sector?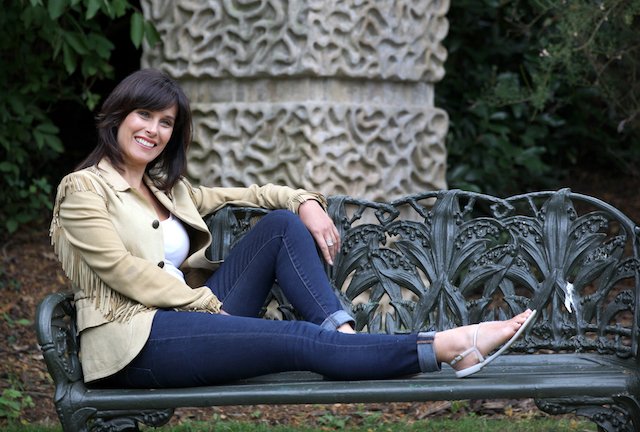 SN: This is a great question, but one that is not easily answered. Generally, I believe that women have the ability to see the bigger picture and hold a wider perspective, that alongside their natural intuitive sense and their search for equality in our culture has led many to carve out powerful careers in the self-improvement sector.
RB: Do your clients hold any commonly shared problems
SN: The entrepreneurs I work with all have a very masculine driven energy. They get really busy in their business, focusing on short term revenue gains, short term strategies and a push for sales, rather than building medium and long term strategies based on what they love to do and what will make the most impact in terms of ?greater good .
Then at a certain point in their entrepreneurial journey, they discover that their business cannot grow any more because there aren?t enough hours in the day. They also realise that the business is completely reliant on them.
They are my people, those that want to live a legacy and do it on their terms, not on the terms of others.
The transition to a business that is self-supporting and built on good energy and flow can take some doing. It is all about self-belief, self-trust, self-worth, self-compassion, self-love and self-knowing, and not paying lip service to these concepts but actually thinking, behaving and taking action in ways that support them.
RB: How can shamanic teaching techniques be applied to business practises?
SN: Shamanic teaching allows my clients to access the possibilities available to them, it takes them away from all they know and have lived so far, to something far bigger. It is a lived experience that augurs rapid change and transformation, something an entrepreneur needs in today's world of change.
RB: What's been your biggest success story so far?
SN: One of my clients doubled her revenue and reached 7 figures after 12 months of working with me as her only mentor. A corporate executive I coached also fixed a $1bn dollar deal within a global tech company, creating a new coaching model for their sales force on the back of it.
RB: Do you ever encounter any cynicism about what you do?
SN: Yes, of course. But those that are curious, searching and motivated to live a life that is simple, easy and fun-filled with deeper meaning and purpose find me. They are my people, those that want to leave and live a legacy and do it on their terms, not on the terms of others.
RB: What's the biggest mental warning sign that a business leader needs help?
SN: I can't give you just one, but they do all interlink lack of focus, frustration, impatience, a sense of feeling stuck and boredom. These traits will kill growth every time.