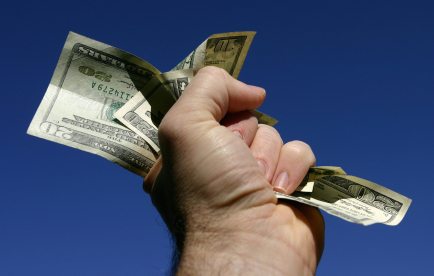 Even five days after Pimlico Plumbers took part in Channel 4?s Show Me Your Money TV experiment, the conversation, debate and comments about the programme have continued.
From TV reviewers and media commentators to HR experts and a great many people in the ?Twitterverse?, everyone?s put their two pennies' worth in about the show. Of course, that was partly the intention from my point of view. As well as making a direct difference to the world of Pimlico Plumbers, and I have to say it has, the programme has also sparked a level of debate in society that can still only really be generated by national network television. Hopefully it created plenty of ?water cooler moments? the next morning and started to break down the taboo of discussing salaries ? both among colleagues and between management and employees. Making people?s salaries, and the differences between them, the subject of a documentary was always going to create an explosive situation. Anyone who watched the program will know that there were a lot of shocks, a few tears and a touch of resentfulness, but the end result was that a majority of staff were a lot better off. I want to say a huge thank you to every single member of my workforce who took part in this pay experiment. I know it was a lot to ask of them and I?m sure the prospect of revealing their wages was quite daunting. However, I hope that people would agree that it did Pimlico good and at the end of the day we?re all a much happier workforce. The reaction on the whole has been pretty good. I estimate that 80 per cent of the feedback we?ve had has been positive. Of the negative, only two or three per cent have been vindictive. With platforms such as Twitter allowing people instant access to others they want to vent their spleen at, comments like these are only natural. There will also be people who said we did this programme just to get me and my business on Channel 4. Now anyone who knows me, and anyone who has read this column, understands how important I deem public relations and profile to my business. I have said many times that PR and marketing are essential to the business mix and have a crucial role to play in making a company a success. I?m not going to argue that our strong profile attracted the TV company to feature us, but ultimately it was because they understood that I am willing to take a bit of a chance and risk in business. Now, that?s something I?ve always been prepared to do. It?s no different from the first time I picked up an old bag of tools and jumped in a clapped out van for the first time in the 70s. I took a chance to start up on my own and knew I had to work hard to succeed. Whether it?s in life, business or on television, sometimes you have to take a chance. The FA has done it with Roy Hodgson, despite the majority calling for Harry Redknapp to become England boss. The government is taking a chance every day that its economic policies are going to get us out of the mire. Essentially, you can?t sit on your hands. You have to go for it and sometimes put your neck on the block to do it. In this case I was prepared to put a stick on the hornets? nest by running this experiment with my workforce. But it was a chance worth taking as a more transparent approach to salaries has done us all the world of good.
Charlie Mullins is the CEO and founder of Pimlico Plumbers.
Share this story