Pimlico Plumbers boss, Charlie Mullins discusses the Government's Bounce Back Loan scheme, and whether it will help the UK's small-to-medium enterprises thrive again…
With businesses going through probably the most challenging time in their history, it is the small firms that are likely to be the most at threat from collapse. With less resources to call upon and minimal cash flow, even the most buccaneering entrepreneur may struggle to find their way out of this black hole.
This is incredibly sad as it is the nation's SMEs that are the backbone of the economy and represent the passion, dedication and sheer bloody-mindedness of UK entrepreneurs. To have them snuffed out would not only be to the detriment of the economy, but also our society.
Better than the CBILS?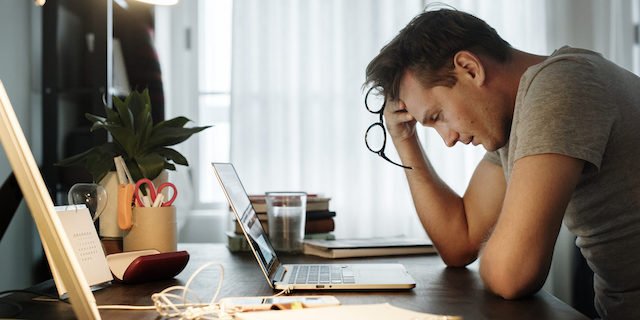 Hopefully, this week, they have been thrown a lifeline. On Monday, the Government opened its new Bounce Back Loan scheme for applications. Announced last week by the Chancellor Rishi Sunak, the scheme could provide SMEs with loan funding of up to £50,000.
Designed to help SMEs immediately, the chancellor has promised that the cash will be accessed quickly and without the red tape and hurdles that have tarnished the implementation of the Coronavirus Business Interruption Loan Scheme.
It only has two pages of forms to complete, which as all of us will know, is just a fraction of the paperwork usually associated with any financial agreement! It's also not based on business viability and business owners can self-certify their income as no evidence is being asked for when filling in the forms.
Most importantly, the Government is underwriting 100% of the loan and a business can borrow up to 25% of its turnover.
SMEs speak out about their financial struggles
This is a timely and much-needed intervention for businesses that will have felt side-lined by the previous support packages announced. In the week Rishi unveiled the scheme, a survey by Tax Assist Accountants warned the chancellor had just days to support struggling small businesses and prevent many of the UK's three million self-employed losing their livelihoods.
The study revealed that almost 100% of those questioned have significant concerns over lost income and almost two in three expect to lose between three quarters and all of their income within the next three months.
At the same time The Small Business Academy, a UK small and start-up business support group, undertook a survey of 470 business owners with fewer than 50 employees where more than half said they have little to no revenue.
Worryingly, nearly 25% reported there is a good chance they will have to close.
Perhaps though, securing loan funding from the Business Bounce Back scheme will prove to the difference between survival and disaster.
Debt is better than closure…
No business likes to take on debt, but these are, as has become the phrase of the pandemic, ?unprecedented times?, and could give small firms the breathing space they need to get through the next few months.
It also provides an alternative for sole directors who are considering furloughing themselves, ensuring they can continue to run the business in some form rather than being unable to perform any activities due to the furlough rules.
Whether small business owners take up the chancellor's scheme or not, I honestly hope they can navigate through this situation. We are a nation of entrepreneurs who have fought tooth and nail for our businesses and, like the many times before, I believe we will do everything in our power to get through this.
Stay safe, and stay in business.