The 2008 financial crash was catastrophic for UK business owners, where at its peak, as many as 50 enterprises closed each day.
Over a decade later and for SMEs in rural areasespecially, it seemed the effects of 2008 were just beginning to settle. But today as all UK businesses try to navigate the uncharted waters of COVID-19, it seems the threat to business life could be even greater.
However, the resilient spirit of the UK's 5.9m small-to-medium business owners seems as strong as ever; Real Business reached out to two SMEs who share advice on how to weather the COVID-19 storm, including what they have learned from the economic struggles of the past.
Frederic de Ryckman de Betz,"founder and ceo,?Attic Self-Storage
At least we know we ve been through it once before, and so we know what to expect!
Guiding our business through the global financial crisis was tough enough. However, the economic hangover we have waiting for us on the other side of COVID-19 will potentially be even tougher. At least we know we ve been through it once before, and so we know what to expect. My advice to small businesses is to start with what you think your business will look like on the other side. Spend some time considering who your customers will be, what they will want, and how you will serve those needs.
Once you've done that, start taking steps to prepare for it today. Use the time that you have to plot your strategy for the future. In the meantime, you need to survive so remember cash is king. Do everything you can to keep your revenues coming in, and stem the outflow of cash.
Speak to your bank manager about the help they can offer you, and take advantage of any help you can get from HMRC, Government or anywhere else. Set up a spreadsheet to manage your cash flow, and actively manage it on a day-to-day basis. Don?t wait for things to get out of hand. Do it now. There is a life after Covid-19, so batten down the hatches and don't give up growth will return, and with it opportunities for you to grow your business again.
Dan Morgan, managing partner,?Haines Watts?
Taking care of business in this pandemic means taking care of your employees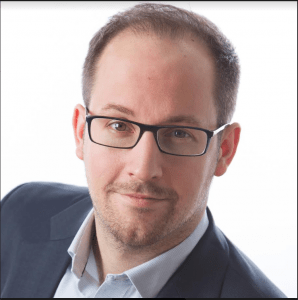 First and foremost, taking care of business in this pandemic means taking care of your employees. It is more important than ever as a leader that you communicate optimism with your team, keep them safe and support them through this uncertain time to avoid it having an impact on performance and productivity.
If you have to make difficult choices about retaining staff, think carefully about phasing your approach so that you don't leave your business under-resourced in the future. There is not a one-size-fits-all approach and some members of the team will need more flexibility with their hours than others, particularly for example those juggling child care with remote working.
1. Repurpose the production line
Look at whether you can repurpose your products or services, whether to directly support the fight against Covid-19 or indirectly prop up other activity. Some enterprises are switching from producing alcohol to make hand sanitiser, while others like automotive companies are also looking into whether they can make medical devices such as ventilators. Not only does this keep operations ticking over but if, which is likely, any of this adaption qualifies for R&D tax relief, it could also take some pressure off your cash flow.
2. Manage the detail
Spend time looking at the options that may be available to you to mitigate the potential impact of reduced sales and lowered forecasts whether this is taking advantage of government measure like Time to Pay, chasing in debts, agreeing on extra credit terms with suppliers or payment holidays on rent.
3. Invest in your future
Despite the upheaval, it's time to rethink business operations and look at the steps you can take. Many companies are rapidly embracing new technologies, reconsidering cash flow and finances and redeploying their resources, so it's a good time to examine every aspect of the business.
Think about future operations and take steps to position yourself and your business best for the long-term. Whether it's a new employment model mixing full-time or contract staff, or more flexible pricing and payment options take time to reflect on the way your business operates and whether new ways of doing things can make your business more adaptable.
4. Adapt and innovate to grow
Forget about your usual routine because the rule book has changed and it isn't as clearly defined as it was. Just because your business has always done something in a particular way, doesn't mean it remains the best way. Look for alternatives that are more flexible. The hospitality sector, for example, has moved away from providing tourist accommodation and instead is providing space for quarantine centres. Retailers meanwhile have moved away from physical stores to offer digital customer services. Extraordinary times call for extraordinary measures.
It might feel like you can't see beyond the weeks ahead, but you?ll be amazed by the resilience within your team and the business. The economy will only progress and prosper if businesses, which have weathered the storm, choose to look forward and prepare themselves for greater and better things. To survive the worst times is the foundation to thrive in the best ones.