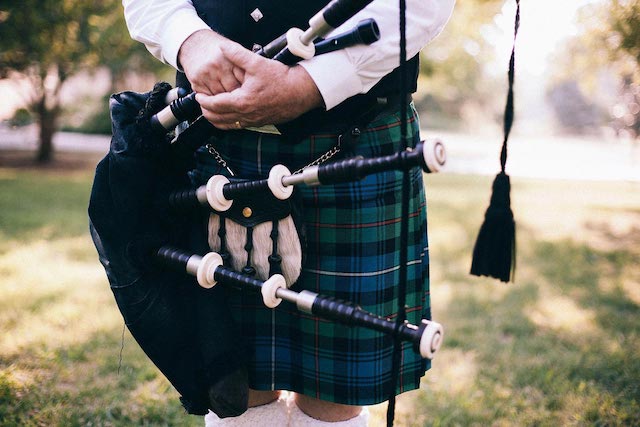 Scotland, the land of mountain glens and Braveheart, is a place steeped in wilderness and adventure. But it's also an exciting place to 'do business' small business' in particular. Generally, the Scottish private sector has experienced impressive
growth
?with 356,550 businesses in operation. This is the highest number since 2000, proving the sector's capacity to overcome the ravages of the 2008 recession.
Why start a business in Scotland
Between March 2018- 2019 alone, there was a 2.8% increase in the number of Scottish enterprises. Out of those 356,550 businesses, 354,125 are SMEs that provide 1.2m jobs out of a total population of
5.44m
. This is the break-down of Scotland's business economy:
98.2% are small businesses (0 to 49 employees)
3,985 (1.1%) are medium-sized (50 to 249 employees)
2,425 (0.7%) are large (250+)
SMEs, and smaller businesses, in particular, are major contributors to the Scottish economy, accounting for nearly all (99.3%) of private sector businesses, over half (55.4%) of all private-sector employment and 41.5% of private-sector turnover. What are their funding options?
Starting an SME in Scotland
Research
released this year by card payment solutions provider Paymentsense revealed that both Edinburgh and Glasgow are great locations for starting a smaller business in Scotland.
Why choose Edinburgh for your startup
5-year startup survival rate = 42.9%
Average weekly pay for full-time workers = ?613.30
Average monthly cost to rent a one-bed city centre apartment = ?763.63
The research concluded that Edinburgh was the best city in Scotland to start an SME in, adding that research and development, (R&D), higher education and financial services were the city's most lucrative sectors. The city's higher quality of life (compared to South-East England), for both employers and employees, also makes it an attractive place to start a smaller business.
Reasons to choose Glasgow for your startup
5-year startup survival rate = 36.1%?
Average weekly pay for full-time workers = £573.60
Average monthly cost to rent a one-bed city centre apartment = ?624.75
Scotland's 'second city' has seen growth in businesses operating in the communications, biosciences, healthcare, retail, finance and creative industries. Glasgow also has the highest number of shoppers supporting independent businesses in the country, making it a great potential destination for retailer SMEs.
Funding options for SMEs in Scotland
Over the past few years, the Scottish Government has made a clear effort to show their support for SMEs via an array of funding initiatives. The first stage of the
Scottish Growth Scheme
(2016-2019), offered early-stage businesses operating in the tech and fintech sectors, in particular, some £500m's worth of financial support. Looking ahead into 2020, there's the
Scottish-European Growth Co-Investment Programme
(SEGCP). This initiative offers help to existing small businesses looking to scale up and export. Delivered by Scottish Enterprise via the Scottish Investment Bank and in partnership with the European Investment Fund, it?offers a 50% match for businesses looking for equity funding of £2-10m.
What the SEGCP offers
Successful applicants are promised networking opportunities to "find the right investors" including access to a black book of venture capitalists with interests in investing in Scotland. They also help businesses develop their management and supply chain skills.
For smaller-scale funding:
For businesses after microfinance or debt or loan finance options ( £25,000-100,000), they can apply for funding via these government-approved fund managers.
There's also the
Horizon 2020 SME Engagement Scheme
. Set up to encourage SME "engagement" with European sources of funding, Scottish businesses partner up with a university representative (academics or European officers), who will help the business (via consortium building, networking and research) to work on a collaborative report.
What it offers for SMEs in Scotland
Reports will be submitted to the Scottish Funding Council for assessment, after which funding will be allocated to the successful applicants, (and the university costs reimbursed). There's also the
SME Loan Fund
, an interest-free loan where small to medium businesses can apply for funding between £1,000 and £100,000 on an 8-year repayment plan.
What it offers
So far, the SME Loan Fund has?provided Scottish businesses with over £26,24m's worth of loans, saving them some £48.02 million in expenses since the scheme's launch in 2008. According to their website, the loan money can be used for largely infrastructural purposes, such as:
Heating, ventilation and air conditioning upgrades
Lighting systems fitting and controls
Building insulation, draft-proofing, double and secondary glazing
Water-saving measures?
Waste reduction?
The fund is expected to continue into 2020.
Why these SMEs chose Scotland…
Myles Stephenson, CEO, Modulr
:
On the opportunities?
"Scotland was a logical choice for us; Edinburgh has a burgeoning tech industry, a thriving start-up scene and great universities filled with strong talent in addition to our London operation. It's why we re committing £20m into Scottish FinTech and plan to make 53 highly skilled jobs available in Edinburgh."
Loral Quinn, CEO and co-founder, Sustainably
:
On the community(s)
?Having set up a fintech business in Edinburgh, I have found there to be a vibrant technology scene and ecosystem in Scotland. Starting Sustainably, I felt like I was truly part of a wider Scottish fintech community and that there were other start-ups in a similar situation I could turn to for advice during the journey. ?However, I don't know that it's helpful to think of it in terms of whether Scotland or England is best both start-up ecosystems can benefit from access to one another. We are, after all, only a quick train or plane journey away and start-ups should make the most of having access to both communities."
Sharon Hamilton, MD, Edge Testing
😕
On the funding options and ecosystem
"The funding options in Scotland are usable and realistic in our early days, they were a key contributor to our initial success and served as a launchpad to go after more business. We received some funding from our local council and from Scottish Enterprise which was fantastic. "The funding options available are also aimed directly at getting fresh blood into the IT Industry and with so many excellent universities to work with, this gives us the edge to build a highly-skilled workforce. Having grown to over 150 employees we obviously do not go after 'start-up funding" anymore. But we fully understand that the Scottish Government and local funding enables many small companies, as we were, to grow rapidly and act as an accelerator for success. "There has always been a feeling of Scotland being its own single economy. Particularly in the powerhouses of Edinburgh and Glasgow. The fact that our own company was founded, grew and has since thrived in Scotland has in some way been driven by our own ?peculiar" ecosystem. "We are a much tighter-knit community than say London or the South East. From an IT perspective, the rule of everyone knows everyone still holds sway and this works to our benefit and we exploit that network to its full. Our ecosystem is built on reputation, knowledge and the feeling of ?we ve been here before so we know what to do next?."
Share this story