It's all over the news. Many large corporations will be bailed out of the trouble caused by coronavirus turmoil. Unfortunately, small and medium sized companies won't be receiving benefits on a comparable scale.

Life is changing for business owners. Increasing numbers of employees are staying home, customers are spending less money on leisure, and businesses all over the world are laying people off. In this time of unforeseen challenges, business owners need to make big changes to survive.
For many SMEs, retooling themselves for remote work is the only solution and that's easier said than done. Business owners worry about communication problems, employee isolation, data security issues and diminished productivity.
But these challenges can be solved with the right technology and a few best practices. Further, there are business benefits of remote work that extend beyond weathering the coronavirus storm.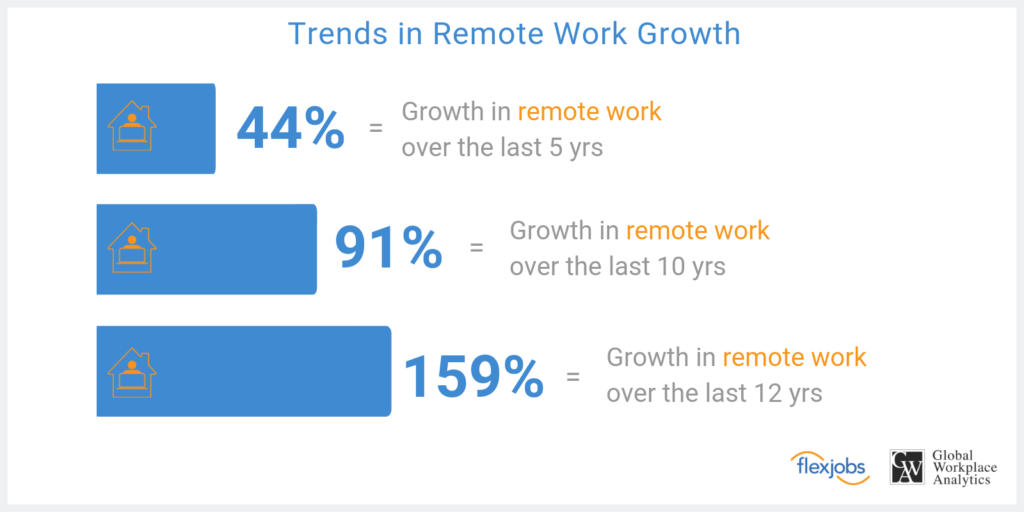 Remote companies gain competitive advantages, like the ability to hire from larger talent pools and reduce their utility and equipment costs. Maybe these advantages are why the remote work phenomenon has grown by 91% over the past decade.
If you're a business owner scurrying to get set up for your employees to work from home, here are a few guidelines and tools that can help ease the transition.
Hold effective meetings no matter where stakeholders are located ?
A remote team is only as effective as its ability to collaborate. Without some way to bring distributed employees together, they start feeling isolated and their performance suffers. And without regular meetings, employees are left out of the loop and they miss important information.
ContractZen offers cloud-based meeting management software that keeps stakeholders aligned, no matter where your meetings take place in virtual or non-virtual settings alike. When setting up a remote meeting with this tool, your team can chime in on schedule availability and can collaborate on the agenda so only the most important items are covered on your meetings. During the meeting, your team can take notes within the portal and share documents as needed. After the meeting, people can access the file library, sign off on minutes and receive follow-up task assignments.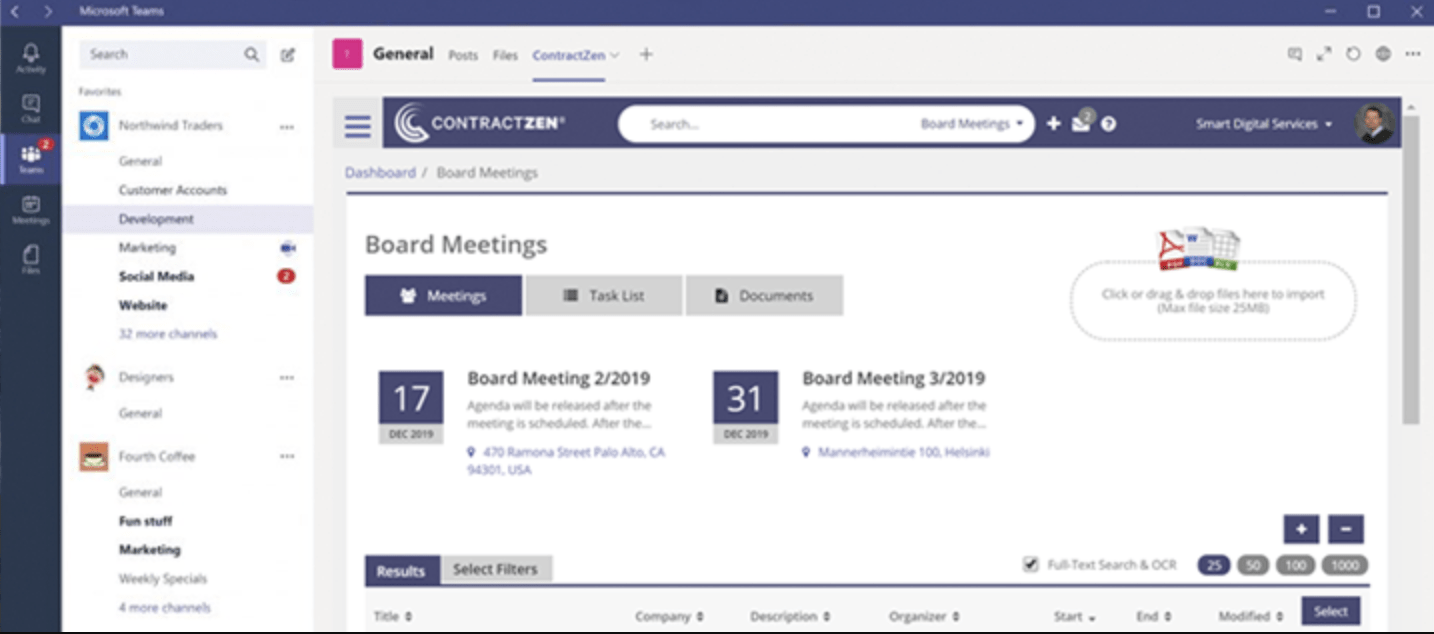 To deepen your remote team's competitive edge, the ContractZen for Microsoft Teams integration makes it easy to incorporate features like live captions, in-line translation and recording capabilities.
Invite your team and target market to virtual trade shows and company events
During this current reality of apprehension and social distancing, many businesses are canceling all company trade shows and events. Such cancelations waste hundreds of planning hours and thousands of dollars (or more).
You don't have to abandon your company's meticulously planned gatherings. Use an online events platform like Hopin to create large, remote-based conferences and trade shows. The tool includes a virtual reception room, an event stage, spinoff networking capabilities for smaller groups, virtual event booths, and more.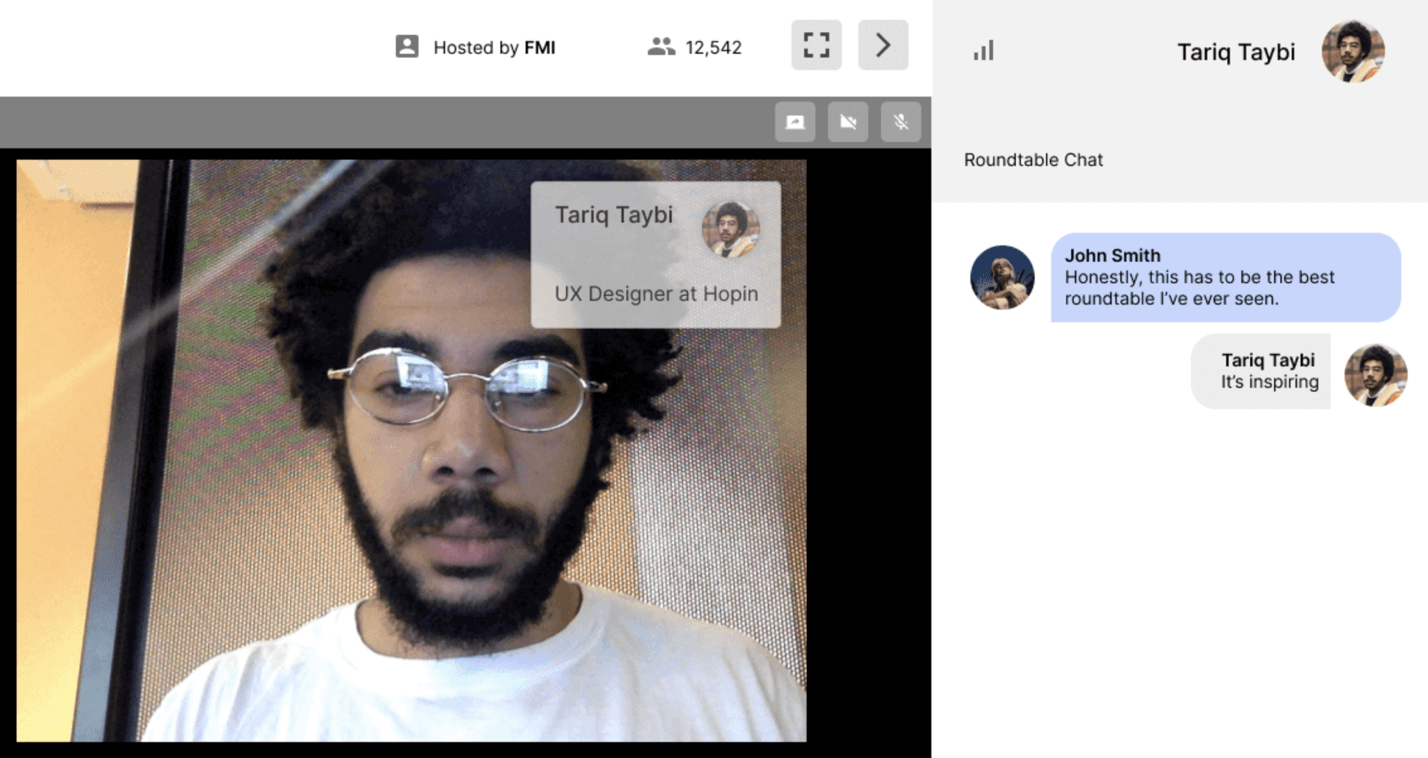 Even if all your employees are currently working remotely, you can (and should) continue to invest in their skills through company events. And if you had been planning an event to spread the good word about your brand's expertise, you can still do that virtually potentially reaching a larger, more diverse audience than originally planned.
Keep your consulting business running stronger than ever
Consulting companies solo coaching practices and similar small enterprises are the first to suffer during social distancing. As face-to-face contact diminishes, consultants in all industries are watching their business dwindle. Going remote is the only answer.
Used in tandem with a video conferencing tool, vcita enables you to assist your in-person clients online. It helps you and your clients shift to self-service, web-based appointment scheduling and allows you collect online payments quickly. What's more, using the platform's new integration with Zoom, you can set your business up to automatically create unique meeting URLs for each new appointment booking, pushing this information to your calendar and your customers" confirmation notices.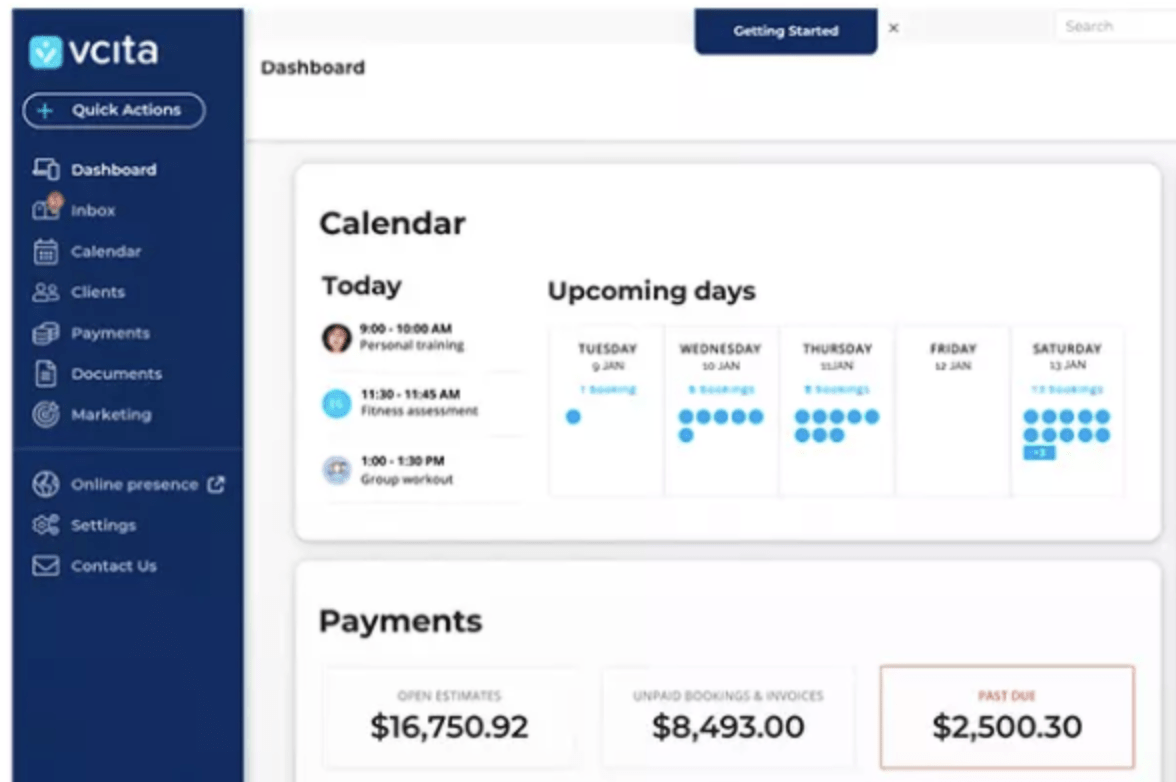 Further, you can use this platform's client cards" to strengthen the relationships you have with your contacts. Easily remember names and faces, and create customised notes pertaining to each client. And to maintain or improve your customer engagement and cashflow alike, vcita sends SMS reminders to help your clients remember to attend their remote/video appointments with you.
Protect your remote network connections from data breaches
Your remote workers have the freedom to work anywhere (safe) they want. But with the luxury of freedom comes the threat of data breaches. If a hacker intercepts an employee's work-related activities, they also gain access to your company's sensitive documents and information.
Such security risks call for a VPN. ExpressVPN is a trusted leader in security, and it offers a money-back guarantee. A VPN can be thought of as an encrypted tunnel between your remote employees" device and the server it connects to. Because it's encrypted, the data within the ?tunnel" is extremely difficult for hackers to access.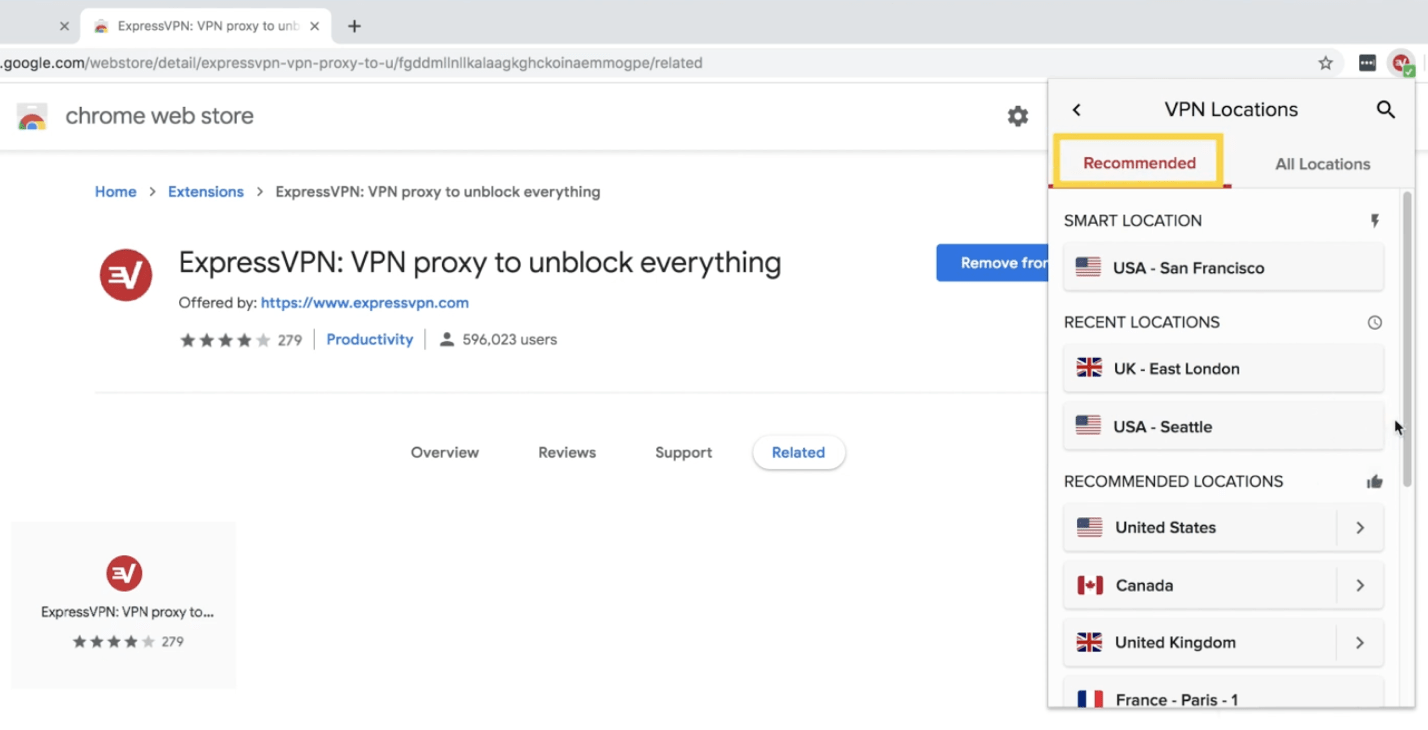 No matter how many remote workers your business employs or how sensitive your company's data is, you can rest easily by providing this protection.
Prevent unwanted noise from hindering remote communications
Remote employees don't always have the luxury of silence especially when the entire family is home and your house has become a remote office, school and day care facility. Distracting noises make employees nervous and diminish a meeting's productivity.
Fortunately, as if by magic, it's now possible to silence background noise. Technology by Krisp lets you ?mute your environment's unwanted background noise so other people on the call can't hear it. You?re also able to mute background noise coming from the other people on the call so you don't hear theirs.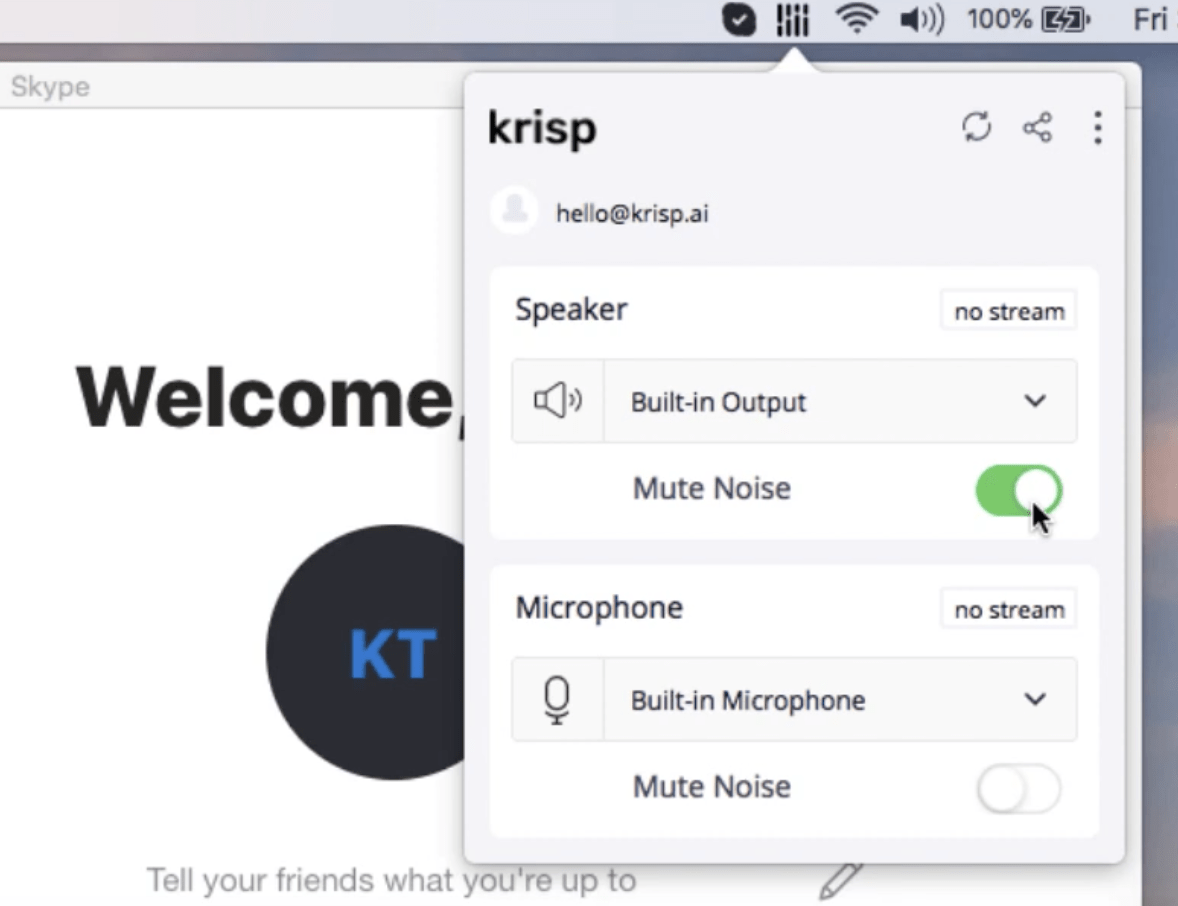 This technology works with microphones, headsets and speakers, and it's compatible with hundreds of conferencing and voice-messaging apps. And in response to the COVID-19, crisis, the company is currently offering a souped-up free plan, in addition to having dropped prices on their paid plans.
Working from home is the new normal
Self-isolation and quarantining are altering society. This new reality is also forcing us to find new and creative ways to do business. But with remote work growing by staggering rates, it's by no means a ?drastic or extreme solution.
Consider taking the plunge and giving your employees the tools they need to work remotely. Let your employees experiment with several platforms and allow them to vote on the ones that work best for them.
While many businesses are turning to remote work as a solution to COVID-19, others are doing it simply to gain a competitive edge. No matter your reasons, the shift into remote work is a decision that can benefit your employees, your customers and your business's bottom-line performance.