Business owners can make smart tactical and strategic changes that help ensure greater team engagement and increased performance. Here, Nick Matthews, General Manager and vice president EMEA of Culture Amp, offers four practical approaches to drive employee productivity.
As most knowledge-based companies try to plan for a long winter of pandemic working conditions, we have seen a wave of interest from bosses in surveillance tools which, it is claimed, can track employees" keystrokes at the desktop, take images of people sat at their desks, or monitor their productivity in new ways.
But this sudden interest in employee tracking or 'stalkerware could say more about the worries of the business-owner or manager than the capabilities of the employee locked down at home or getting to grips with a reconfigured work environment.
In these volatile economic conditions, employee monitoring or 'snooping" programmes are in reality more about consolidating power than driving productivity.
Company leaders are understandably anxious and feel out of control in 2020's ever-changing situation. As a result, bosses are turning to new tools that might give them short-term control over their business and employees when perhaps this could be a distraction from thinking about the business's overall needs and what employees can realistically deliver in worrying times.
Instead of investing in shadowing or in effect, intimidating their people to be more productive, it's likely to be more sustainable and cost effective, for leaders to redesign work to be more engaging and stimulating and listen more effectively to their employees.
Four practical approaches to increase engagement and performance
Business owners can make smart tactical and strategic changes that help ensure greater team engagement and increased performance. Here are four practical approaches:
1. Be human
First, despite times of change, we are all still human. It's even more important to provide people with feedback and recognition. A thank-you when they deliver good work, or having more regular but informal team updates, can all go a lot further than threatening employees with punishment if they should take a break at the wrong moment. A small gesture often goes a long way.
2. Identify and address concerns
Second, previously high-performing people and teams may not have been as productive in recent months as they figure out their best approach to remote working, deal with changes to family life, or double up as caregivers: their concerns need to be identified and addressed.
Companies should provide managers with better data and encourage them to explore their team members" evolving needs.
Is an employee overworked or struggling with changing priorities?
Can they shorten an employee's to-do list to let them focus on their strengths?
Do their working hours need to shift away from the traditional 9-5?
3. Use pulse surveys
A third approach is for business owners to run regular ?pulse surveys online with a focus on how engaged employees feel about work or areas of concern (instead of tracking every touch of an individual's keyboard). By plugging these surveys into where people are already working such as internal communication tools like Slack 'simple and repeatable ?pulse surveys can rapidly give leaders a snapshot of which departments are prospering and those that might need more support as well as a rough indication of the type of interventions managers can make to boost engagement.
4. Address team conflict
Fourthly, as business owners are forced to reinvent business models or team structures, it's inevitable that there will be conflict or tension during fundamental changes. While such challenges can sometimes foster creativity and growth, it's more likely that they will cause friction and dysfunction, at a distance or asynchronously. The crucial difference lies in whether people understand one another's motivations for acting as they do assuming positive intent.
Many entrepreneurs are highly action-oriented and intuitive. As a result, they often focus their attention on the immediate business problem and fail to see the less obvious but still crucial tensions and interpersonal issues that can fuel conflict. Take away the ?office as a place where these tensions can be easily observed and it's no wonder that business leaders are struggling.
If there is a clear conflict between two people for example, managers should defuse it by asking each person involved: ?What are you hoping to achieve right now?" or ?What does it mean to have your perspective recognised But leaders should avoid trying to resolve such tensions by imposing a solution; instead, they should focus on coaching by listening and understanding why individuals are so invested in their approach.
Managers typically find few conflicts are solely about the matter in hand but about people's feelings of being respected and valued. Just actively listening helps employees let go of their frustrations and can show the way to practical discussions that help everyone stay focused on achieving the business goals.
Whether business-owners are successfully delivering their mission in 2020 or pivoting their business, they must keep in mind the need to build a positive and engaging workplace. Increasingly the most successful businesses are putting culture first.
Empowering their managers to get the best from employees, rather than spying on them. Snooping tools may offer a fleeting sense of control but in reality they are the fast-track to steadily declining staff trust, engagement and performance.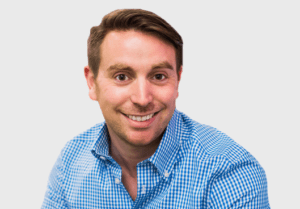 Nick Matthews is general manager and vice president EMEA for Culture Amp, an employee experience platform which helps organisations uncover what matters to their people and take action.
Nick cares deeply about putting people & culture first and building high performing teams. He previously led customer success and go-to-market teams at Microsoft and Yammer, after a career in management consulting at Deloitte.