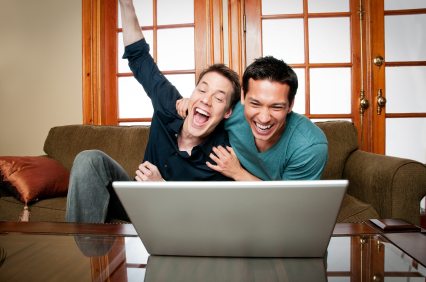 According to a recent report by digital sports agency Perform the number of people who are following sport via social media has nearly doubled over the past year, while the viewing figures for satellite or cable have seen a dip.
The report found that 21 per cent of fans now consume sport via
social networks
, compared to just 13 per cent in 2011. This comes as networks such as Twitter and Facebook gain in popularity as places for fans to follow their favourite sports stars, teams or clubs and air their opinions on the events as they unfold. To give an example of the scale of this phenomenon: the Champions League Final in May racked up a staggering 32,000 tweets per minute during the most nail-biting moments.
On your marks, tweet
This rise in social media sports consumption represents a huge marketing opportunity for brands. Every set, game or match is an opportunity for a brand to have a real-time conversation with an engaged audience. The challenge now is to figure out how to harness this audience in real time. In the past the tactic for marketing around a sport was to plaster adverts with a brand's name everywhere. That being done, they just had to join the spectators and wait to see whether there was any marked improvement in results over the next couple of months. Today it's possible to get minute-by-minute feedback on marketing efforts from the moment the whistle goes. This kind of real-time reaction is invaluable in giving marketers an immediate insight into what kind of effect their marketing is having on the target audience.
Cheering from the sidelines
The good news for marketers is that consumers seem to generally be receptive to brand engagement around their sports activity online. According to the Perform study, one in three respondents confirmed they are more likely to have a positive opinion of brands they associate with sports they follow on social platforms. On top of this, four out of ten fans said that they are more likely to interact with offers and promotions from a brand they associate with the sports they follow on these websites. Being able to join the conversation as it's happening is great, but brands can make the most of a whole new set of metrics to measure their influence. The ability to see how much their brand or product is mentioned is just the tip of the iceberg ? they are now able to see sentiment, comparative buzz and top influencers across the real-time web.
First past the post
Thanks to social media, sports sponsorship has changed since the days of the traditional media mix. There are more opportunities than ever to engage with a switched on, receptive audience. There is also far more data on consumption habits and response than we were ever able to measure. So, how do companies keep up? By joining the conversation they will face a firehose of data, and the ability to respond and react as the game is in play is critical. Real-time engagement should be part of the core marketing strategy, and brands must learn to build and respect their communities. Social media may have made watching your favourite team a more interactive experience, but for brand marketing it?s created a totally different ball game. The companies best positioned to win are the ones who can handle the pace.
Giles Palmer is the CEO of social media monitoring company Brandswatch.
Share this story