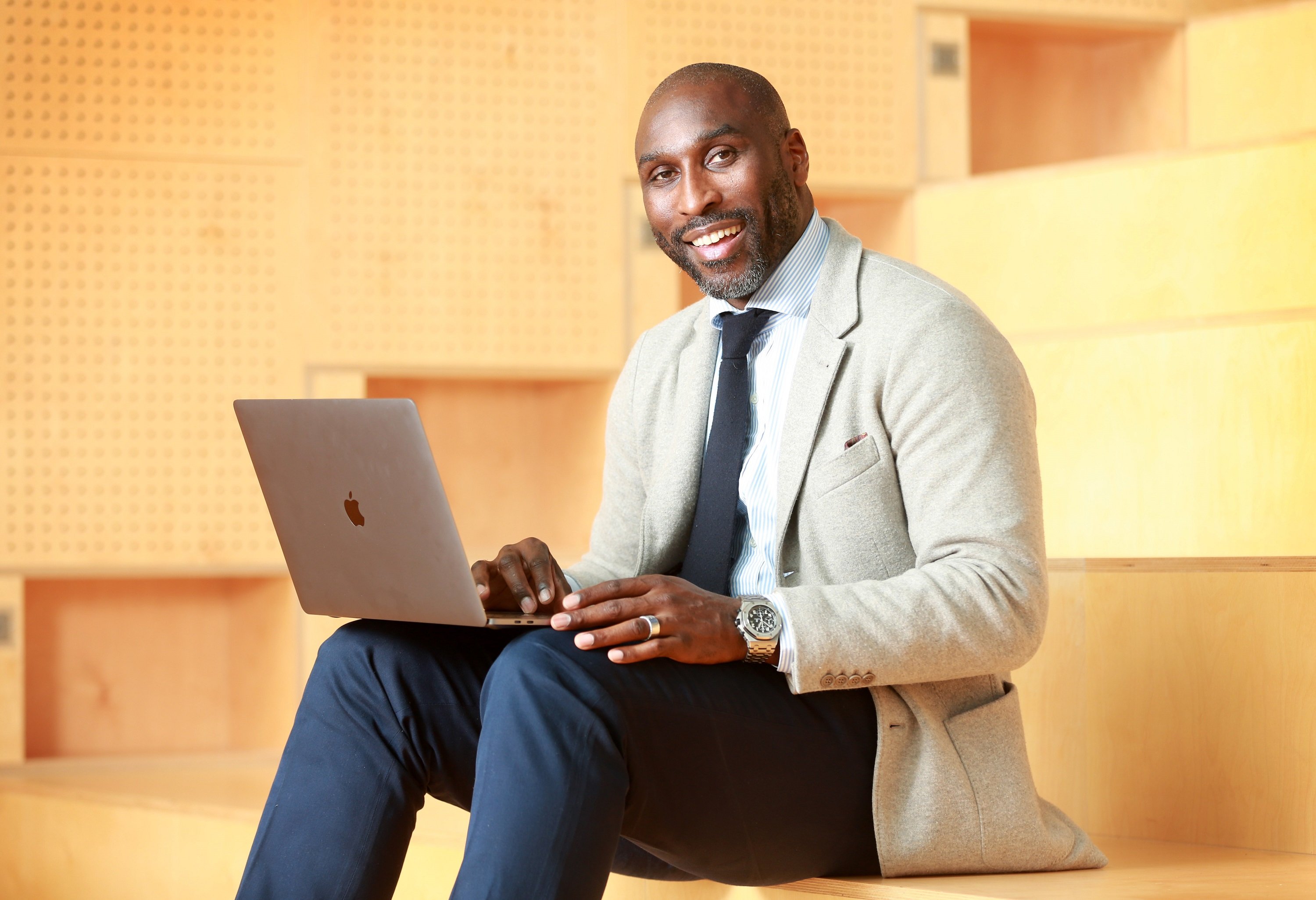 Campbell, who played 73 times for England and won two Premier League titles with Arsenal, advised other ex-players who may be considering starting a company to make their move into business. Speaking at an event about understanding and preventing cybercrime for small businesses, hosted by Barclays Business Banking, Campbell told a room full of excited startup founders about his business experiences since hanging up his boots for the last time in 2012. "Business has felt like a natural fit after my playing career. For me, I could see a lot of transferable skills from my playing days that I knew I could use in a business environment," he told Real Business. Together with his wife Fiona, Campbell co-owns
FBC
, a luxury furniture brand selling high-quality, traditional British items, custom-built in the North of England. Launched five years ago, the company is going from strength to strength. It recently added to its main showroom in Pimlico, London, by investing in brand new premises in Westminster. Looking to the future, Campbell plans to expand FBC internationally in the next few years. The footballer-come-entrepreneur has struck up talks with potential partners in New York, with a view to begin exporting to the US. Campbell went on to say that whilst starting a business seemed like a natural next-step for him, it may not be right for other ex-footballers. "I think it really depends on each individual and what they want to achieve. Some players want to remain in the world of football to develop their managerial career," he added. "On the football pitch, I learnt how to manage and motivate a team effectively, which is very useful when you end up running a company. You learn quickly how to motivate individuals so that they can become good team players."
Sol's top tips to help SMEs show fraudsters the red card
With the average cost of fraud to a UK business amounting to nearly £35,000, recent research from YouGov showed that almost half (44%) of Britain's SMEs have been targeted by fraudsters, with roughly one in four of those targeted falling victim to fraud. At the Barclays Sol Trader Clinic: A Digital Defending Masterclass, on 23 April in Stratford, London, Campbell revealed his five tips for small business owners to defend against the threat of online fraud:
(1) Strong defence
The best way to keep attackers out is a strong password. It's much harder for fraudsters if you use lower and upper-case letters, along with numbers and symbols.
(2) Build a wall
Protect your computers with anti-virus software, as well as a good firewall, and keep software updated regularly. Delete unsolicited emails with links and attachments as these could allow fraudsters to infect your device.
(3) Call offside
If something feels wrong speak up and check it. Don't assume a call, text, email or invoice is genuine, fraudsters can sound convincing. Always check requests using known contact details and never move funds to a 'safe account;' even if the request appears to have come from your bank or CEO.
(4) Pay by the rules
Have a clear procedure for making payments in your firm. Always check email requests to make payments or to change payment instructions by calling a trusted number, not by return email. Unexpected calls, particularly from fraudsters claiming to be from telecoms providers and retailers are on the rise – so make sure you stay alert.
(5) Team talk
Every team is only as strong as your weakest link. Boost tactical knowledge and share guidance with your team.
Share this story