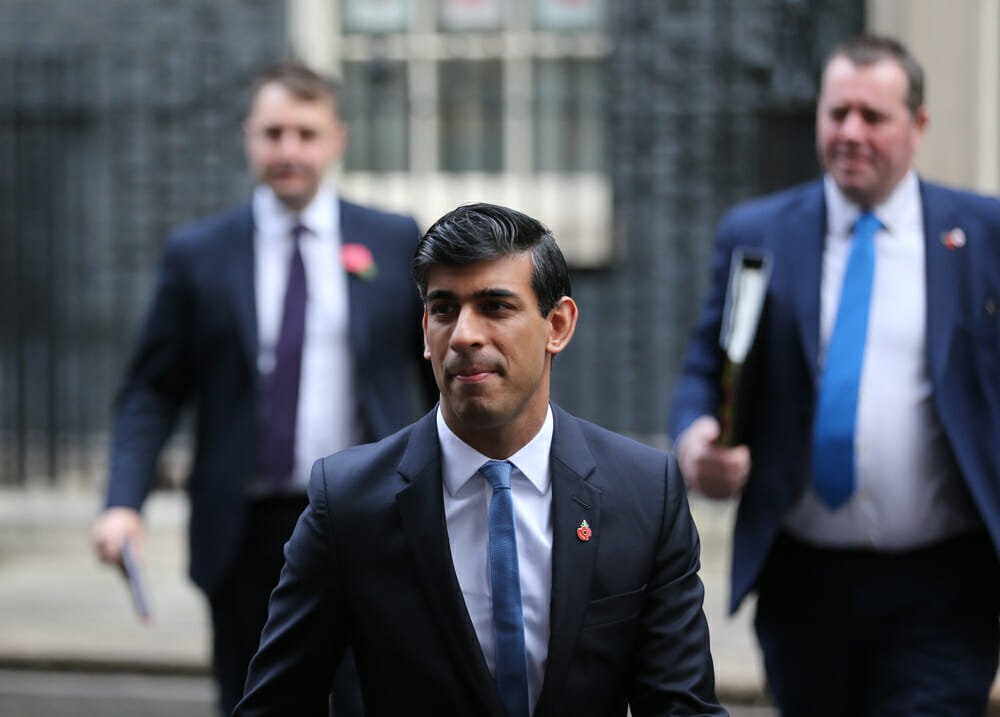 The Chancellor announced that the Government will provide billions of pounds in the fight against coronavirus, "deliver on the promises it has made to the British people" and invest in the UK's economic recovery in a spending review.
Highlights
Billions of pounds to help tackle Covid-19 next year
Increased funding to deliver stronger public services
£100 billion capital spending including infrastructure to drive UK's recovery and support jobs
Investing an additional £3.6 billion to build on commitments made in the Plan for Jobs.
This includes the new 3-year £2.9 billion Restart scheme to help more than one million unemployed people find work.
Chancellor Rishi Sunak said in an announcement ahead of Wednesday's review that it would include £2.9bn for a new Restart jobs scheme and £1.4bn to expand the Jobcentre Plus agency.
In his Commons statement earlier this week, the Chancellor said he will announce the launch of a three-year Restart programme, which will help more than a million unemployed people get back into work in the wake of the pandemic. While business leaders have broadly welcomed the moves to support jobs, the Chancellor is bracing for a backlash from trade unions over an expected freeze on public sector pay as he begins to repair public finances.
Justin Small, CEO of The Future Strategy Club, explains why self-employment support must continue to boost the economy in the medium term. "This £2.9bn programme to help a million unemployed people back into work is, of course, a positive move for the majority of the people in the economy. The Institute of Government estimated that four million people would be unemployed at the end of this year and while we haven't hit those figures, the Office for Budget Responsibility still anticipate high levels of unemployment at some point next year as government support is withdrawn."
"As well as this employment scheme, support needs to continue for freelancers, self-employed and consultants alike as we head into 2021 and beyond. Particularly in sectors like the creative industries, which is worth around £111.7bn, people need to be encouraged and supported to enter these sectors to rebuild the industry, create real value in the market and get these parts of the economy moving again."
At The Future Strategy Club, Small has seen a vast uptake in people wanting to start a new, either by jumping into a freelance via a supportive environment like the FSC or to set up their own business. He believes the Government needs to keep the incentives open to these people to be brave and go it alone, allowing companies to take on other people who don't have the ability to start their own businesses, increase the number of businesses contributing to the economy and open the market up to "new and exciting creatives who, pre-COVID, may not have had the ability to properly demonstrate their skills in a large organisation."
Read more – Spending Review wishlist: Don't forget business rates!
Former HMRC advisor and current CEO of Quantum Employment Design company
My Digital
, John Whelan, believes businesses need to fully harness flexible workers and modernise tax and payments to plug the gap in public finances and stabilise UK employment. "Today's Spending Review revealed the UK's unemployment rate will rise to 2.6 million people by the end of Q2 in 2021. Employers have had to make the difficult decision to furlough or let go of some in-house specialists, running their businesses on skeleton staff. This has accelerated the move to flexible working where more and more people have joined the ranks of the Quantum Employed, working on smaller, incremental projects across multiple companies on different days, from freelance writers to contract nurses," he said. "While the Government has announced a 3-year restart program to help 1 million people find new work, it's unlikely that permanent employment will return to many businesses after the current pandemic. Instead, employers will need to work with specialised consultants and the Quantum Employed to complete specific tasks needed for their businesses."
"For the economy to succeed, UK PLC needs to swiftly fill the skills gaps caused by the pandemic by seamlessly onboarding flexible workers. It's crucial that payments and tax collected are correct and handled quickly in order to plug the gap in public finances as soon as possible."
Becs Roycroft, senior director at global tech training academy
mthree
, explains how reskilling and upskilling training programmes are crucial to avoid redundancies and close the digital skills gap. "This year has been devastating for countless businesses and individuals, so the announcement of new government help for those out of work, including a £375m skills package to open up access to training and reskilling opportunities, is very welcome," she said. "However, we also need to urgently look at what we can do to prevent unemployment and redundancies in the first place wherever possible. There will be many larger businesses that are in a strong position to support the work that the government is doing, by retraining their own employees and moving them from struggling departments into teams that are still flourishing."
"Tech jobs have been amongst the least affected by the pandemic, with demand for skilled employees still incredibly high. However, due to the digital skills shortage, businesses find it notoriously difficult to recruit people for tech roles."
"Strategic reskilling programmes are a practical solution to this issue. By training existing employees and moving them into tech roles, businesses can tackle the growing skills shortage in a cost-effective way, while also preventing redundancies and protecting their workforce in the long run. Investing in reskilling programmes does not just provide a sustainable talent pipeline for businesses. It also minimises the time and expenses spent on external recruitment, removes the risks associated with making a bad hire, improves diversity across technology teams, and helps to create a loyal, motivated and engaged workforce."
Share this story