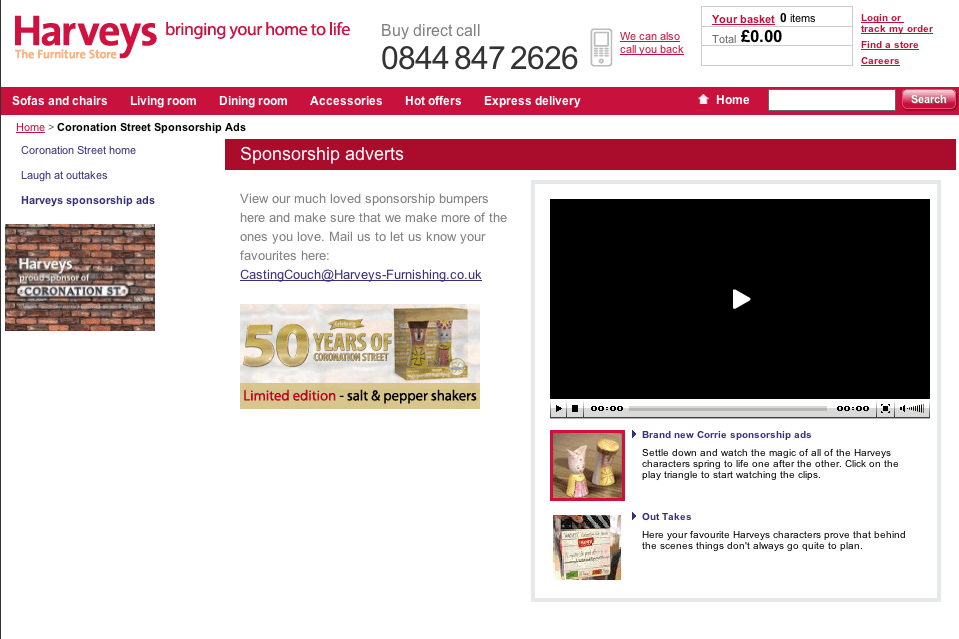 Sponsorship is notoriously difficult to get right. There are two main reasons for this; firstly it is difficult to measure and secondly the passions of senior people in the organisation often drive the agenda. Just because the CEO is an enthusiastic member of the local sailing club, it doesn?t necessarily make commercial sense to sponsor their annual dinner dance.
Here are five things to consider before your sign a sponsorship agreement:
1. Make sure the thing you are sponsoring is a good fit with your brand

This sounds self evident, but it?s amazing how many companies get it wrong. I recently tuned in to a programme on a local radio station that was sponsored by a well known brand of engine lubricant. The show featured forgotten hits from the sixties, seventies and eighties, all "forgotten" for the very good reason that they were terrible then and worse now ?? think Cherokee Nation and Nick Cayman of eighties boxer-short fame. It was impossible to conceive that fans of such a show would drive anything sexier than a Reliant Robin. The sponsorship was no doubt cheap, but also very, very wrong.?
2. Ask for the moon

If you decide to sponsor the local cricket team, don?t be shy about asking for full naming rights (think Cartier Polo), so that every time they are mentioned in the local paper you are mentioned too, don?t be fobbed off with a discreet logo on the team strip. Make sure they include information about your company in newsletters and other communications and do bear in mind that if your brand name doesn?t make it clear what you do, increasing awareness of it won?t, on its own, achieve a great deal. Acronyms are particularly problematic.?
3. Work it

If you sponsor something, build as much activity as you can around it. Have a launch event, create a Facebook page, tweet about it, give away tickets as prizes and try and be innovative. Harveys the Furniture store, which sponsors Coronation Street, re-created Ken and Deirdre Barlow?s house at the 2011 Ideal Home Exhibition and asked a celebrity architect to give it a makeover. Visitors could then enter a competition to win the furniture, although presumably this was after the makeover rather than before.?
4. Measure it?

I?m always going on about this, but if you are going to invest in something you should be able to measure your return. Set targets at the outset and track them, it could be visits to your website, competition entries or even a survey of existing and prospective customers.?
5. Pick a winner

We are currently looking for a sponsor for the British Library Business and IP Centre. The centre opened in 2006 to provide advice and information to aspiring and established entrepreneurs and has been a resounding success. To date we have been fortunate to receive financial support from the London Development Agency, but unfortunately this comes to an end in 2012. Although I say so myself, the Business and IP Centre is the perfect sponsorship opportunity for any organisation wanting to engage with an audience of dynamic entrepreneurs and SMEs because all the hard work has already been done. And that?s the whole point of sponsorship really, find a winner and appropriate their success to help you grow your business. Oh, and I'm offering the first person to correctly identify the local radio station I referred to earlier the opportunity to attend the workshop of their choice at the Business and IP Centre absolutely free. Leave your answer and email address in the comment box below and I'll get in touch. And if you're interested in sponsoring the centre please let me know: frances.brindle@bl.uk
Share this story