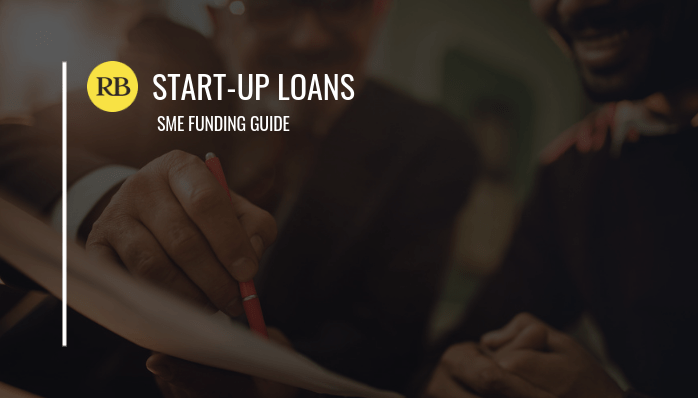 In 2012, the UK government set up The Start-Up Loans Company, a subsidiary of the British Business Bank, for the purpose of delivering the Start-Up Loans programme. The initiative is designed to provide finance and support to individuals that may otherwise struggle to get an enterprise off the ground.
What are Start-Up Loans?
Under the scheme, all owners or partners in a business can apply for a government-backed loan of between £500 and £25,000 each, with a maximum of £100,000 available per firm. The loans are unsecured – meaning they don't require applicants to put forward assets or guarantors ­– and they feature a fixed interest rate of 6% per annum. In addition to finance, successful applicants are offered a year of free mentoring and other business offers to help them get on their feet. The Start-Up Loans Company works with a national network of delivery partners who are responsible for reviewing final applications and providing ongoing support to successful candidates. These organisations include Virgin StartUp, The Prince's Trust and BizBritain. Almost 59,000 businesses have received Start-Up loans to date, with an average loan size of £7,565.
Eligibility criteria for Start-Up Loans
Here are the basics:
You're a current UK resident
You have the right to work in the UK
Your business is based in the UK
You're 18 years of age or older
You're starting a new business or have been trading for up to 24 months
You pass credit checks and can afford to repay the loan
All loan applicants are assigned a business adviser to guide them through the submission process. These advisers will assess applicants based on their creditworthiness and whether they can afford to take on the loan, as well as the viability of their business. While a poor credit history won't automatically prevent you from receiving a startup loan, it's a good idea to make sure your financial affairs are in good shape to increase your chances of approval. You'll also be required to submit a personal survival budget as part of your loan application to prove that you're ready to take on the responsibility. The budget is a breakdown of your average monthly income, as well as your typical costs and expenses. It's designed to help the Start-Up Loan Company see how likely you are to make your monthly repayments. Advisers will also want to see that there is sufficient demand for the products you produce or the services you offer. To help them do this you need to produce a business plan and a cash flow forecast that show you're planning for the future pragmatically. Don't worry if you've never written documents like these before – there's plenty of
advice available
on the Start-Up Loan Company's website.
What to watch out for (the fine print)
Most business types are eligible for Start-Up Loans, though there are a few exceptions, including weapons firms, chemical manufacturers, gambling and betting activities, property investment and charities. Start-Up Loans are meant to help you through the tricky initial phases of launching a business. This means that they can't be used to fund debt repayment, training or education programmes, or one-off investment opportunities.
The bottom line
If you have a brilliant idea that you're not able to bootstrap yourself, a Start-Up Loan could give you the capital you need to jumpstart your business journey.
Case study: Jeffersons Brewery  
London-based Jeffersons Brewery was founded in June 2017 by brothers George and Freddie Jefferies. The pair had been working on their business plan for two years and knew they wanted a flexible finance option that would grant them autonomy as the business grew. "We looked into private investment but quite quickly decided that being able to keep 100% of our equity and have complete control to steer our own ship from the outset was critical for us," explains George Jefferies, the brewery's co-founder and director. "We wanted to maintain the full equity of the business with the plan of releasing shares for a second stage of growth further down the line after the brewery was well established."
They decided to apply for a Start-Up Loan of £40,000 to help them enter the increasingly-crowded London craft beer scene as soon as possible. "We knew we couldn't wait a couple more years to enter the market so we jumped in with a small 200-litre system and we can now produce 2,800 litres of beer a month – just under 5000 pints," Jefferies says. "We now have a strong local following, a growing range of well-crafted, small-batch beers and an increasing number of stockists." He adds: "What really made a difference for us was feeling like there was a team of people on our side. Start-Up Loans were there throughout the process to offer guidance and support – be it around the loan application itself, business planning or cash flow. They were invaluable in helping us obtain both the funding and knowledge we needed to start turning our vision into a reality." At the end of the day, realistic and thorough forward planning helped the brothers make the best case for themselves in the loan application process. Jefferies admits that they spent a lot of time researching their industry and creating their business plan and cash flow forecast. "It's very easy to be optimism-biased when creating a forecast and – in turn – to build a sales forecast that may just not be realistic within the first 6 months," he warns. "Cash flow is hard for any startup, and can be the difference between make or break, so be extremely honest and set realistic sales forecasts based on sound knowledge and evidence. [article id="127492″ title="SME Debt Funding Guide"]
Share this story