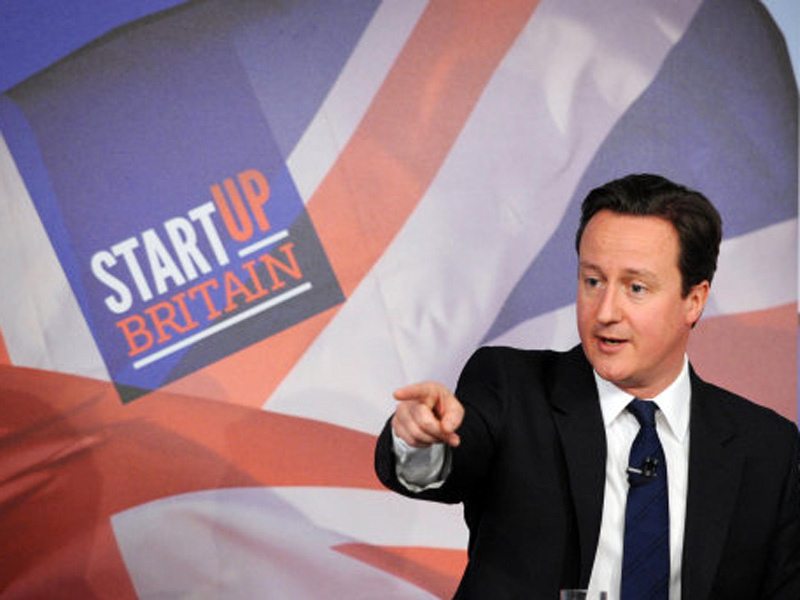 Oli Knight is a superb entrepreneur running a startup that provides tours of London in retro Minis. On Monday, his firm smallcarBIGCITY, was one of over thirty young firms that provided a fantastic showcase for entrepreneurship at the launch of Startup Britain, held at the UK headquarters of Microsoft. We had a lot going on. Superb private sector speakers and political leaders, but for me it was firms like Oli?s that our launch was all about. Through the creation of Startup Britain, we've established a campaigning asset by entrepreneurs, for entrepreneurs. The entrepreneur-founders of Startup Britain put it together using their own time, resource and enthusiasm. It's based on a common view, and that is that if the recovery is going to happen, it's because people decide to do something about it. That is our motivation, and it's a good one. Plain and simple, we want to a play a part in helping young businesses get going. We want to do this by helping celebrate the role of entrepreneurship and its profile in the UK; by inspiring people to go for it in business; and to help accelerate small business performance by linking people up with the best resources and events in the marketplace. Over the coming months, like any other start ups, Startup Britain will evolve and change. We will add new layers of support as we build on the momentum of the campaign. This is an initiative that has just launched and we'll continue to throw entrepreneurial energy at it to get the job done. We got off to a great start on Monday. In just half a day, Blackberry had distributed half of its pledged business guides and entrepreneurs from all over Britain accessed deals through www.startupbritain.org. In turn, we received fantastic additional pledges from new companies yesterday that will join the 64 businesses that have already got on board. The key issue is that the resources we're bringing to the table and the things we're doing are delivered not from the state but by ourselves. It isn't the answer to everything, but we hope it will make a practical contribution to the lives of small businesses in the UK. When I co-founded my own firm, we were looking for something like Startup Britain and it wasn?t there. We had advice we needed to access, kit we had to purchase and inspiration that would have got us going quicker. I certainly wouldn?t have viewed a chance to be one of 5,000 startups to be trained by Microsoft or ?400 of tech resources as anything other than fantastic. We want to bring more and more assets together and we want to help build better businesses as a consequence. We have secured the support of both government and business and we intend to use it to positive effect. Monday was our launch and today we are in business to make a difference. Many have offered strong opinions about what we're doing. We are listening to the most constructive elements of these and we will act on them. Twitter has thrown up various conspiracy theories, but it has also allowed voices of optimism, like Sir Richard Branson, to champion the importance of people who want to get involved to make this country a better place for
startup businesses
to thrive. It?s also enabled small companies like
Create
?to get on board and offer free web support for 200 start-up businesses for a year. In the final analysis, I want to help more people like Oli Knight and I would like others who can to give of their time to do the same. This is the start of a journey and there are no quick fixes. We're a group of entrepreneurs that have stood up to be counted, we have strong intentions and if we are to be judged, we trust it will be by deeds and action, not words and tweets.
Michael Hayman is co-founder of the public relations consultancy?
Seven Hills
. You can also follow Michael on?
Twitter
.
Share this story