Real Business sits down with the Managing Director of Stokes Tea & Coffee, Nick Peel to talk about the current, unprecedented challenges for SMEs throughout the UK.
Some businesses have been around for well-over a century like Stokes Tea & Coffee. The family run business is a market-leading coffee roaster, wholesale supplier and café operator which has seen its fair share of challenges in the 119 years it has been running, including two world-wars.
Nick Peel is the great grandson of the company's founder and current MD. He's putting the experiences of his predecessors to good use along with a large helping of innovation to stay competitive and relevant in an ever-changing and challenging market.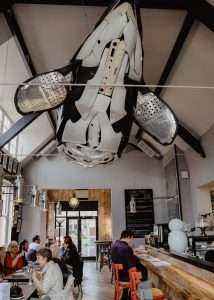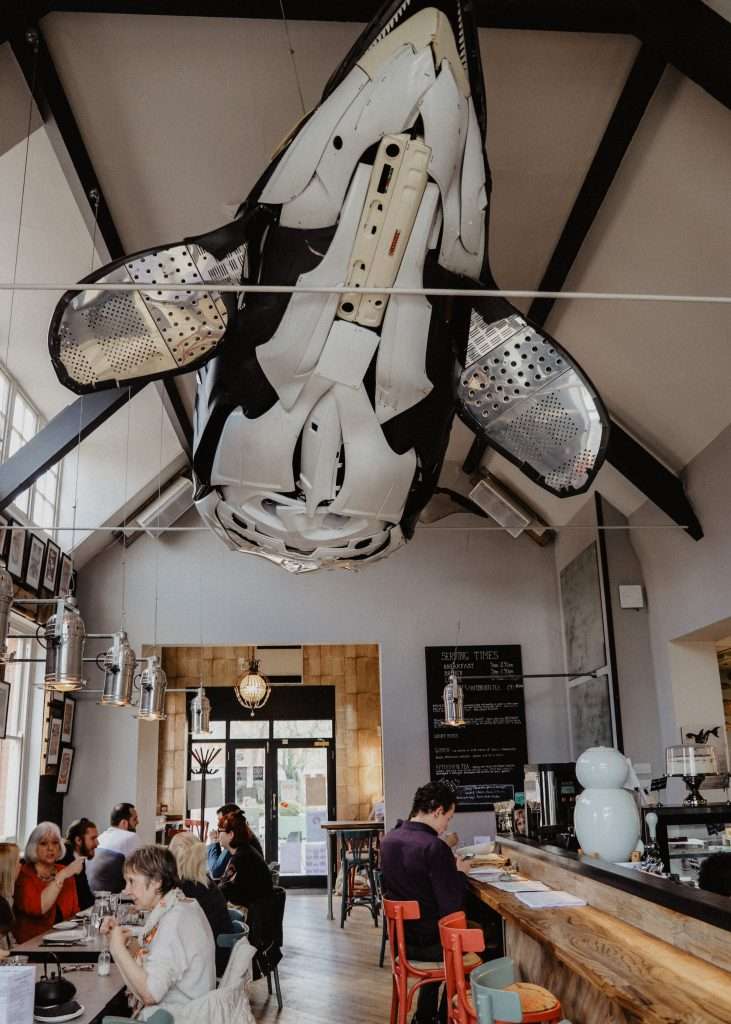 What's the biggest threat to SMEs currently?
Read any news source now and it's hard to see the bright side. It's true to say that facing up to constant challenge is indeed 'business as usual' for most companies. The pandemic and now the so-called 'Pingdemic' is causing more than just a few headaches, and sadly, this may last for some time. Staff shortages will also have a knock-on effect on supply chains – this will be another indirect threat to many businesses.
SMEs have been particularly affected by world events over the last 18 months or so and they're having to dig deeper than ever to improve their agility, efficiency, ingenuity and nurture innovation, to weather the current pandemic-related storm.
They are the lifeblood of our economy & reportedly contribute to 60% of employment nationally. Closer to home, it's surprising to find that for every £10 spent with a local independent, up to 5 times more could go back to the local community as businesses invest in employment, infrastructure, local supply chains and more. So, it's fair to say that it is in most of our interests to help keep SMEs trading.
What's happening in your market sector?
Before the pandemic, the UK coffee market grew year-on-year with 8% growth in 2019. This growth has been a key driver for an increase of market entrants. However, since the pandemic, growth has been stifled and even reversed.
We saw big names such as Costa and Pret-a-Manger announce plans to cut more than 1,500 and 3,000 UK jobs, respectively in 2020. The sector shrunk from £6.6bn in 2019 to a COVID-19-adjusted forecast of £5.4bn in 2020 – equating to an 18% loss, according to Global Data Consumer IntelligenceIt is clear hospitality has been one of the hardest hit sectors. We've been supplying wholesale coffee & tea along with a full range of accessories, machines, servicing, training & support to the hospitality sector for many years. We also operate two of the busiest cafés in Lincoln, so we know what it's like to be at the 'sharp end' of hospitality.
The sector is facing serious pressures right now. The onslaught of challenges for hoteliers, cafés, restaurateurs and others, seems to be increasing by the minute. The open, then close, yo-yo-effect of multiple lockdowns is now being replaced by staff shortages and the so called 'Pingdemic', is leaving many businesses stretched, including ours.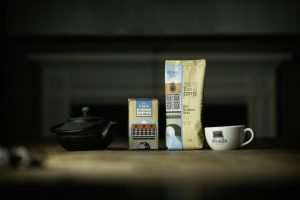 What can SMEs like yours do to overcome the current challenges?
While certain things are out of our control, there are some that we can influence directly. It's understandable that business owners can get bogged down by the barrage of issues but keeping an unwavering focus on solving customers' problems can be the differentiator in a company's fortunes.
We've looked at ways to increase efficiency, strengthen our offering and step out of our comfort zone to reach new markets.
When the pandemic first hit, many of our wholesale customers had to close their doors and so did our cafés, meaning the bulk of our revenue dried up overnight. Our online shop was more or less, the only income still flowing.
Our training academy had to close to visitors too. We're a recognised provider of training to the industry, offering BSA accredited barista training as well as experiences like professional coffee and tea tastings.
When personal interaction came to a grinding halt for businesses across the country, we knew that companies were struggling to maintain connection and engagement with their teams and clients. So, we came up with a new range of virtual, online experiences including specially designed tasting kits to help them bring their teams, colleagues and clients together to share something memorable, unique and in real-time. The uptake has been staggering with local and global clients signing up for our virtual events, including quite a few Fortune 500 companies. One offshoot of this new business has been that clients love the kits so much they've started requesting them as corporate gifts for their clients along with some of our other products too.
The virtual experiences are one example of a whole raft of things we've worked on including revamping our online store for retail customers, introducing click & collect options, offering takeaway services and adding an online booking system for our cafés.
To save our wholesale customers time and make sure they can place their orders whenever it suits them, we've launched a new customer dedicated portal which offers access to a full range of products 24/7. In the coming weeks, customers will be able to do much more than place their orders online. We will be adding new features like our 'How To' guides – covering everything from the basics of making coffee to seasonal drinks recipes as well as product suggestions and promotion ideas to help them keep their customers coming back again & again.
I'm not going to pretend that things are easy for us and our fellow SMEs but Stokes has a long and rich history which my team and I are determined to add to for many years to come.