Today's business landscape pits them against larger enterprises that typically have access to more resources and better technologies. Fortunately, cloud computing and marketing technologies are giving them a fighting chance.
Cloud-based tools are now available to help marketers better understand their customers through big data and analytics. The recent release of Supermetrics for BigQuery on the Google Cloud Platform (GCP) marketplace comes as a key development for marketers.
What's the solution?
This new solution enables marketers to easily set up a marketing data warehouse using the BigQuery platform and use Supermetrics's code-free tools to pull data from various data sources.
Using the new solution, marketers can readily collect data from platforms and channels such as Google Ads, Facebook, and LinkedIn in just a few clicks.
By consolidating marketing data to a single location, marketers can have an easier time analyzing large volumes of information and generate insights from the data. The cloud advantage using cloud-based tools brings certain advantages to those looking to get into big data.
These tools are designed to be accessible
Cloud services such as GCP, for example, seek to make various computing infrastructure and resources available through flexible subscription plans.
Unlike conventional IT, where organizations have to make significant investments purchasing hardware and software upfront, cloud services allows users to start small with the option to easily scale up when there is further demand.
This instantly negates the need for sizable capital just to acquire the capability to perform computing-intensive practices such as big data analytics.
In addition, cloud tools are designed to be easy to use and are essentially self-service. Solutions like Supermetrics lower the expertise barriers.
Marketers need to become more data-driven says founder and CEO of Supermetrics,"Mikael Thuneberg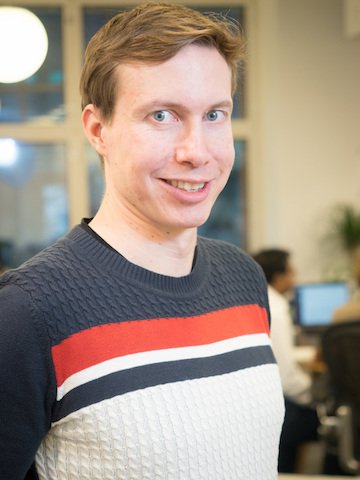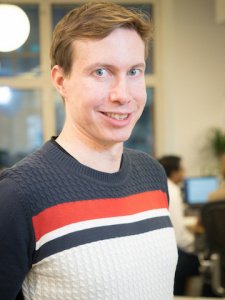 Even marketers without coding experience or expertise can work with the data, build reports on the fly, and look for insights. This also streamlines human resources, since the solution takes away the need for dedicated IT to provide support for the team.
"There has been a lot of discussion about the need for marketers to become more literate in data science," said Mikael Thuneberg, the CEO of Supermetrics. And I think they have. As there is probably still plenty of room for improvement, it is also about the technology becoming better available and user-friendly to non-technical professionals.
But cloud technology has a long way to go. So far the market has failed to offer scalable enough, cost-efficient enough and user-friendly enough tools for marketers," Thuneberg continued. This is one of the core reasons why we built Supermetrics for BigQuery: to give marketers direct access to data that is organized in a way that is readable for them and make data warehouse accessible and usable for them. These kinds of solutions are needed in order to help marketing teams take full advantage of the data accrued.
Data-driven insights
The convenience of big data solutions allows marketers to spend less time concerned with configuring their technology. Instead, marketers can channel their efforts towards understanding their markets.
Supermetrics features an intuitive interface so users can effortlessly perform their analyses. It also has advanced reporting and visualization features that make query results easier to grasp and understand.
The integration with BigQuery makes these processes speedy
This allows marketers to process the freshest data available. By using larger volumes of recent data, marketers can be more confident in the accuracy of the insights they generate. Richer insights enable them to create better strategies and campaigns to reach more prospective customers at scale, and at lower costs.
For example, data from social media activities can be used to identify customers' prevailing sentiments regarding the brand, its competitors, and the industry in general.
Access to this information over time can help marketers launch campaigns that speak directly to these sentiments, which then lead to better engagement.
Marketers can dive deeper into the nuances of user behavior
Trackers can be used to log user behavior across digital channels. Identifying pain and friction points in the user experience gives companies the opportunity to fix these issues.
Improved experiences lead to more satisfied customers. Customer research data and other supportive metrics may be added to the mix as well. This enables agencies to gain a truly holistic view of what works for their customers and what doesn't," says Thuneberg.
"They are able to provide their customers with extremely valuable business intelligence about who and where their customers are and what is the return on investment for their activities across the board.
Improving competitiveness
Smaller ventures should leverage these tools to their advantage. Self-service big data solutions can help improve these ventures" competitiveness. They allow businesses to immediately benefit from the technologies without needing to allocate vast amounts of time and resources to get results.
By performing more rigorous analyses of market data, marketers may be able to find opportunities in niche and blue ocean markets, allowing their companies to avoid direct competition from larger players in their respective industries.
Great data insights mean a greater understanding of customers and better marketing
It is also possible for them to find opportunities that would enable their ventures to outmaneuver and outperform the competition. Understanding what their markets want can also help marketers determine how to generate more value for customers through improvements in their products and services.