It's a statement that's been made with appropriate trans-patriotic gusto since the Second World War.
But that familiar statement in question, namely that the UK and the United States enjoy a "special relationship" fuelled by a shared language, history and military alliance may no longer ring true.
What's changed
Messages of doom…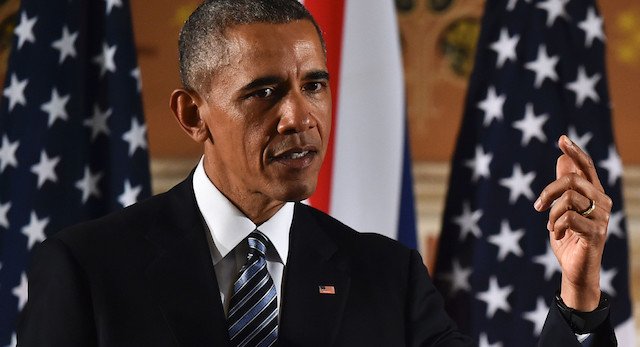 Even before the outcome of the June 23 vote in 2016, the Brexit threat, the troublesome mouse that it was, seemed to be nibbling away at the strength of this supposed union, rendering it weaker than possibly ever before.
You might remember ex-American President, Barack Obama's statement that the "UK would be at the back of the queue" for trade deals (and behind the EU), should they Brexit. Whether it was done in a spirit of rebellion, or down to dogged determination, The UK was to ignore Obama's message of 'doom' and Brexit anyway.
Trump and his Brexit messages
Then you had the ascent of Donald Trump, who even during his election campaign, seemed to support the UK's decision to exit from the European Union.
When he won the golden ticket and eventually entered the White House on January 2017 he continued to espouse positive messages about the UK and the US's ongoing special relationship and even referred to the strong possibility of a trade-deal taking place.
A US-UK trade deal…
Only a couple of days ago, a former US trade chief, Michael Froman has come out to say that the UK shouldn't expect any 'special treatment' from the US following Brexit, (set to take place by Halloween), including the chance of an exclusive trade deal.
Froman went on to say the US would, unsurprisingly "not compromise its own interests" simply to achieve a deal between the two states. But isn't putting a nation's interests first normal" Isn't that a given with any economic policy for any nation?
But another scandal has been thrown into the mix of late a number of British industries have been hit by US-imposed trade tariffs. But who, and why?
Who's suffering?
The UK industries getting hit by export tariffs from the Americans include Scottish single malt Whisky and cashmere products (25% tariff for sale in the US). But there's another British craft industry that's being hit too, the tailored suit sector.
The heart of Britain's tailoring industry is undoubtedly the hallowed streets of London's Savile Row, (worth some £40m in US sales).
However, new trade tariffs with the US means that the firms, (and they're often small artisan ones), will have to face a new export tax of 25% should they be selling their goods stateside.
Is Brexit REALLY to blame
It would be very easy and convenient, to place these unfortunate and potentially sector damaging trade tariff increases at the door of Brexit. However, it's not really the reason.
In fact, the US is imposing these tariffs to punish the EU, (to which the UK is still a member state), due to an over decade long trade dispute betweenAirbus (European) and Boeing (US), where the EU, according to the BBC, was giving?illegal subsidies to Airbus.
This was all decided on 2 October, when the World Trade Organisation (WTO) gave the United States the green light to tax £5.8bn's worth of goods that it imports from the EU.
It's really a battle between two organisations and corporations
There's no doubt that the impact of a trade dispute between two aerospace firms, (and the US and EU by extension), is highly unfair on these smaller British businesses, but alas, that's exactly what is happening and the tariffs have come into effect today.
An attack on our unique industries?
It's a particularly sad thing that the very industries these new tariffs are attacking are ones that are not only unique but are synonymous with UK culture, (bespoke tailoring, spirits, take your pick).
However, if UK firms can no longer afford to export their goods to the US market, they'll be other markets to target effectively, (think the spirit craze catching on in East-Asia, Australia and New Zealand).
What's more, the US isn't only taking its economic wrath out on UK manufacturers, this is a partial anti-EU move, (the EU has already said it would retaliate to this), and is proven in the continent based goods that are also being hit, including French wine, Italian parmesan and Spanish olives, according to the Guardian.
Is there hope for UK manufacturers in America
What small UK manufacturers must remember is that these tariffs are based on a US-EU battle, not a direct attack on British industry itself.
America continues to be a market, that, like many others around the world, loves the unique appeal, branding and craftsmanship behind British made luxury goods.
[article id="124835″ title="Why British luxury sells globally]
Perhaps a higher price tag for American consumers, (who already have the cash to purchase these luxury imports in the first place) might make for positive branding in the end by making them seem like even more exclusive and aspirational products.
So, small luxury manufacturers, get back to us next year and tell us if this has been the case, nor not…