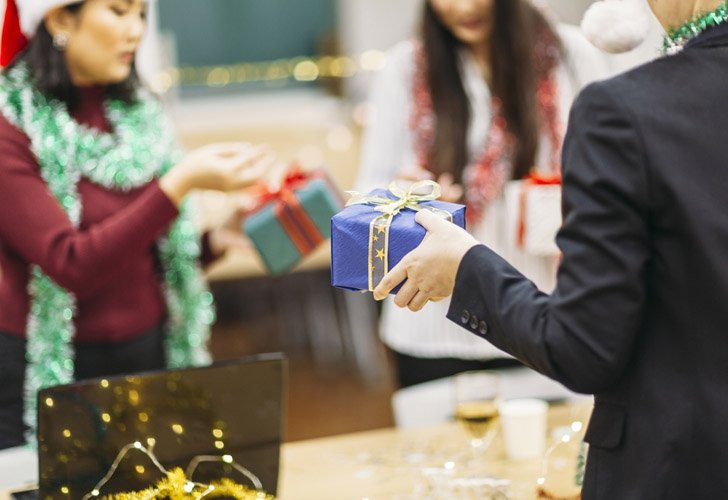 Giving bonuses to your workforce is not only often low on management priorities, but it can also be a struggle to find the budget for them, with margins being so tight for SMEs. However, last year, HMRC declared that business owners won't have to pay tax on certain types of gifts for employees. With the Trivial Benefits tax exemption, there is also no National Insurance to be paid, and provided a benefit or gift for staff meets HMRC's simple criteria, it doesn't even have to be reported so your accountant will be happy when year-end arrives. For those not currently giving out gifts to staff at Christmas, this exemption can make doing so more achievable. And for those who already award bonuses, there are savings of up to £48.10 per employee in National Insurance and tax to be had if they are swapped out for an employee gift that meets HMRC's definition as a ?trivial benefit?. The One4all Gift Card is one such employee gift which meets these specifications. If loaded with £50 or less, it is tax and National Insurance-free and it can be ordered online
at the click of a button
. Better yet, as it can be spent in more than 55,000 stores nationwide, staff will have almost the same freedom when choosing where to spend it as if they had received a cash bonus. And with Christmas gift-giving about to land in workplaces up and down the country – and with One4allRewards.co.uk's own research finding that
83% of company bosses
would like to give out more regular bonuses and rewards to their staff this is a great way to spread goodwill amongst the workforce at the most wonderful time of year.
To help employers make the most of the Trivial Benefits Allowance, managing director Alan Smith offers a practical four-step guide to giving tax-free gifts:
1. Decide an amount to spend per employee
Simple: Choose an amount of £50 or less per employee, to be within HMRC's Trivial Benefits Allowance.
2. Pick a type of gift to give your employees
Multi-store gift cards are a great way to ensure your employee gifts fit within HMRC's trivial benefits specifications, while still ensuring both the business and your employees benefit from the advantages of giving staff a monetary-based reward. A survey we carried out of UK workers found that monetary-based rewards (like cash bonuses or gift cards) will result in the workers feeling the longest-lasting impact on their morale but as cash and cash vouchers do not qualify as trivial benefits, according to HMRC's definition, a multi-store gift card (which does) is a great alternative. The One4all Gift Card is the UK's leading multi-store gift card. It can be loaded with anything from £10-400 and can be spent in more than 55,000 stores nationwide, including Marks & Spencer, John Lewis, Argos, Boots, B&Q, Curry's PC World, H&M and WH Smith. [article id="52425″ title="Are you making the most of available tax breaks?"]
3. Place your order
Go to
www.One4allRewards.co.uk
, select the value you?d like to load onto each card (remembering to keep it to £50 or less), select the number of employees you?d like to receive them, enter a delivery address and your payment details. Orders will arrive in between 3-5 days and all orders come with free standard delivery. Orders of £500 or more are eligible for free signed for delivery, and last minute pre-Christmas orders can be placed until 21
st
December 2018.
4. Give them to staff
Hand them out to staff but be clear about why they are receiving them. HMRC says trivial benefits must not be given as A reward for employees" work or performance . For this reason, Christmas is the perfect time to take advantage of this exemption, as you can hand them out as Christmas gifts, which is something every employee can understand and appreciate. And that's it. When bought in this way, there is no tax, National Insurance, paperwork, filing or tax reporting.
For more information and to buy tax-free £50 One4all Gift Cards for your staff, visit One4allRewards.co.uk.
Alan Smith is the UK managing director of
One4allRewards.co.uk
,
which
works with over 6,000 businesses of various sizes to improve relationships between employers and the workforce using incentives and rewards, including the UK's leading multi-retailer gift card, the One4all Gift Card, which can be spent in more than 55,000 stores nationwide.
Share this story