Out of all the industries out there, the world of motor racing, one could argue, is the most elitistAnd non-diverse in the world.
When we look at the top echelons of racing society, whether that's Formula One or others, we encounter mostly male, able-bodied and overwhelmingly white drivers.
An industry that's crying out for diversity
Not only that, they tend to be rich drivers too, and while we have the exceptions of working-class wunderkinds like Lewis Hamilton who have experienced massive success, we still see racers who rely on their family funds?to get them into professional racing.
So, this industry is certainly calling out for modernisation but is anyone doing anything about it?
Diversifying motorsport from the inside
But a business, only founded in 2015, has 'sped' onto the scene and looks set to disrupt and diversify the industry altogether.
The diversifier in question is Team BRIT, a business that helps people with physical and mental disabilities get into competitive motorsport.
But its impact isn't just felt in the disabled racing space, Team BRIT also offers up its success stories to inspire other businesses, and their workforce to find their own particular 'lane' of success whatever that might be.
Who's involved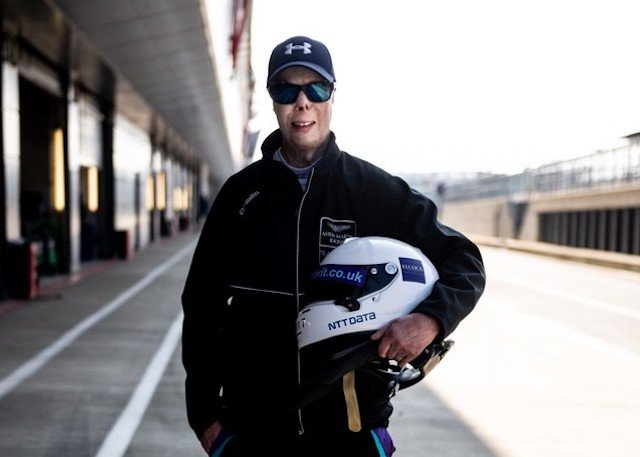 Team BRIT's racers are just as diverse as the business's mission and include individuals who have overcome devastating injuries and mental barriers to do what they're doing.
One example is member Martyn Compton, a former soldier in the Household Cavalry who suffered burns across 70% of his body following a tour in Afghanistan. Today he races an Aston Martin GT4 with Team BRIT.
Then there's teenager Bobby Trundley, who despite a severe autism diagnosis, hasn't let the condition stop him from pursuing his passion for racing. Having been an avid go-karter since the age of seven, he's won four out of five races since joining Team BRIT, whilst competing in the BMW 116 Trophy.
The power of an authentic backstory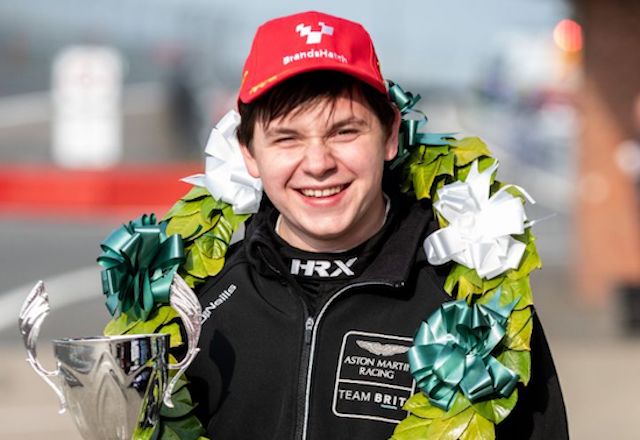 How important is an authentic and relatable backstory to the founding of a business?" You might ask.
The answer is it's very important, and especially so if the business in question has its sights set on positive social impact.
Entrepreneurs who start a business based on personal experiences tend to create something that resonates with consumers all the more. But where's the evidence
Personal experience and authenticity makes for a great USP
At Real Business, we know this to be true from the entrepreneurs we've met; from Tropic Skincare founder Susie Ma's?quest to find natural products for herself leading her to sell her own on a London market stall, to New Covent Garden Soup's?John StapletonAnd his desire to create a fresh soup brand to stand out from canned goods during the late 1980s ?" it's clear that a drive to solve a personal problem can lead to a successful business.
This 'drive' to solve a fundamental problem was no different in the story of Team BRIT's Founder and CEO Dave Player, who started his first pro-disability motorsports initiative in 2010.
Team BRIT's founding story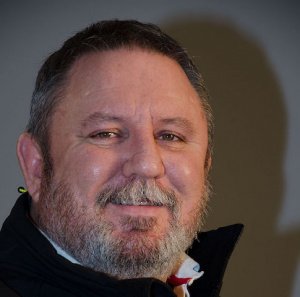 His first foray into this world, KartForce, gave injured military troops the chance to race against their able-bodied counterparts competitively in karting events across the country.
In only three years, Player has taken his subsequent business, Team BRIT, from an inspirational idea to an established impact business that already has three successful seasons of endurance racing under its belt.
A founder who really understands…
But Player is not merely sympathetic towards the experiences of disabled drivers, he has grappled with the effects of physical disabilities himself, having suffered a spinal injury in 1991.
An ex-Royal Engineer in the British Army, he used his expertise in the field to design disabled-friendly hand controls for racing karts. When he founded Team BRIT in 2015, he employed his talents yet again to integrate high-tech hand controls into motors to ensure disabled drivers could hit the tracks and hold their own against other 'able-bodied' drivers.
The mission and impact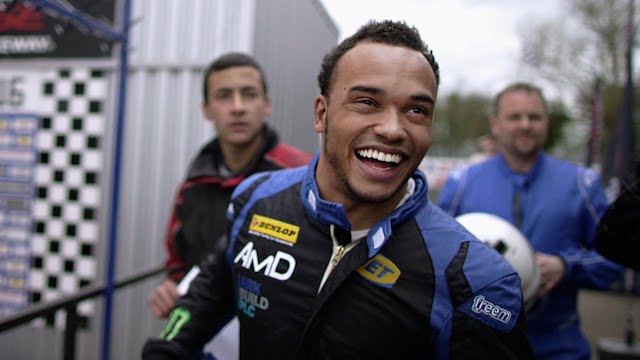 So far, Team BRIT has taken over thirty drivers under its wing and all the way to the iconic Le Mans circuit in France. Working with novice drivers and racers who are returning to the sport after serious injuries, Team BRIT has no doubt earned the title of being a leader in the world of disability motorsport.
The brand has received some impressive high profile support, from Coldplay frontman, Chris Martin to fellow racer, cerebral palsy sufferer and brother of F1 driver Lewis Hamilton Nicolas Hamilton.
A recent high point for the team came last year when it was the first All-disabled team to race on the Le Mans circuit at the Aston Martin Le Mans Festival.
A true 'B2B' business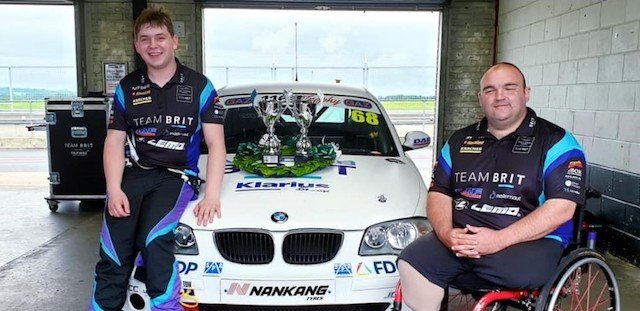 What makes Team BRIT a company with the potential to really change 'the conversation' on disability in motorsports is its two-pronged approach.
Not only does it help more talented disabled drivers get into the world of motorsport, Team Brit as a concept is also being used to inspire other business leaders and their teams across the UK via sales conferences and motivational speaking opportunities featuring their drivers.
The brand has also received some impressive high profile support, from Coldplay frontman, Chris Martin to fellow motor racer, cerebral palsy sufferer and brother of F1 driver Lewis Hamilton Nicolas Hamilton.
Monetising their business model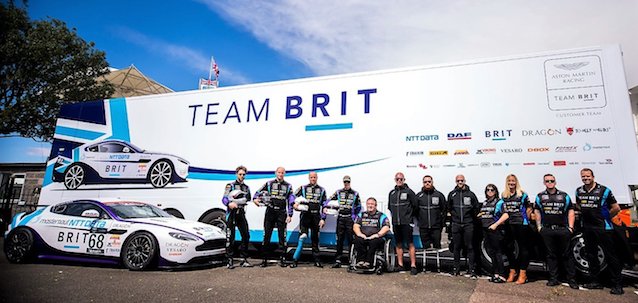 Earlier this year, Team BRIT launched its first bonafide racing academy, where disabled budding racing drivers will be able to take part in a ?track day?, and will gain some instructor support before they go out on the track alone.
The academy, says Player, will not only inspire ordinary people with disabilities to try their hand at racing, but it will act as the brand's main revenue stream, (alongside their speaking events), to drive the business forward.
Well, considering their motto is being ?#BelieveAndAchieve," I think Team BRIT's heading along the right track, don't you?