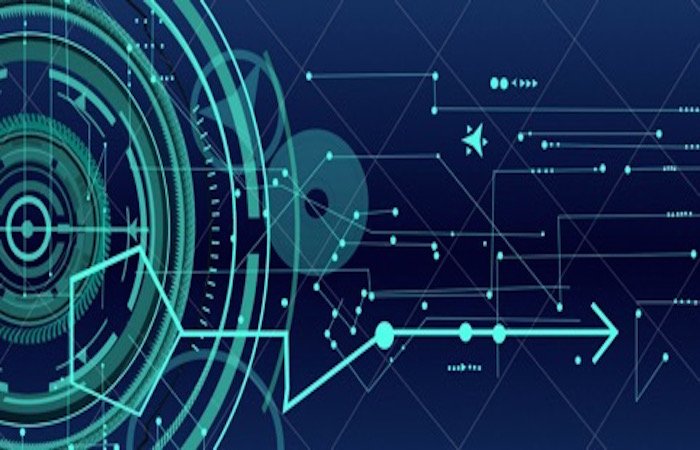 The New Year is a time for self-reflection. It's a time for looking back over the past year, noting what you did well, and what you could have done better. It's the same in the world of business, and the tech sector specifically. Tech is all about constant improvement, progress and innovation. Think about the well-intended human living in January 2019, they most likely want to set a list of resolutions to abide by, including ways they can improve themselves for 2019. The world of tech is no different. It's ever-changing and ever-evolving, and most importantly, always vying for self-improvement. So, with these thoughts in mind, let's see what the most prolific and innovative tech trends are going to be this year, read to avoid getting left behind.
Trends at a glance: Data will rule 2019
2019 will see 'data' become even more important and influential in the techsphere. But what do we mean by this vague, seemingly singular term? Well it's anything but one-dimensional. Data-based innovation is already impacting every corner of the user experience, from voice-controlled speakers to fitness wearables, all are part of the world of the '
Internet of things
' (IOT). " This is loosely definedAs a network of devices, vehicles, and home appliances that connect, interact and exchange data with one another. Added to this, we have artificial intelligence (AI), machine learning and cloud computing which are upscaling the way we store, analyse and apply data.
"In 2019 smart sensors will start to be found everywhere, automating data collection to satisfy the voracious appetite of AI," Tim Harper, founder, G2O Water Technologies.
The data battle of our time
However, data isn't without its possible dangers, including the risk that, in the wrong hands, it could be used to facilitate very anti-social objectives, including foul play in the financial markets, and even terrorism. Greg Day from global cyber security firm Palo Alto describes the scene of things to come considering increasingly frequent and sophisticated cyber hacks, and how security firms must respond: "AI on AI cyber-battles will begin. Cybersecurity will be a machine versus machine fight with humans alongside to help and adjudicate," he says. "While cybersecurity will look for new ways to spot adversaries and threats with AI, adversaries will use AI themselves and increasingly look to subvert machine learning and AI," he continues.
The rise of health or 'med-tech'
A big part of this new trend will be 'healthy living' data advancements, including what some experts describe as the introduction of "personalised medicine", according to sources at the
BBC
. AI?may well be used to detect cancers and produce vital medicines. Another big advancement will be the rise of virtual doctors and 'chatbots' to diagnose patients without them having to step foot inside a doctor's surgery.
"We predict that by mid-2020, two in three patients with any condition will be supported by AI and AI-related technologies, either as part of diagnostics, treatment, or administration," John Gikopoulos, Infosys Consulting.
But readers, the future has already arrived! One particularly impressive business is Pharmacy2U, a digital pharmacy SME. " It's an example of the great societal impact data-driven technology can have in the health sector, with the business having pioneered the use of electronic prescriptions in the UK. Pharmacy2U was recognised for its impactful achievements late last year when it won the Amazon Growing Business Award for best mid-sized company, read about the other winners below: [article id="128287″ title="The UK's best growing impact businesses"]
GDPR and Law-tech
Now that the European Union's General Data Protection Regulation is in force, "2019 will be the year of GDPR fines", says Harrison Van Riper, a senior analyst at cybersecurity firm Digital Shadows. But instead of commiserating on this possible (and costly) reality for companies, it also provides a great space for law-tech companies to peddle their services to clients. This includes the provision of consultancy, support and proactive GDPR regulation software services to help companies stay compliant. One such law-tech company already doing this is
Data Solver.
It's a business that provides software services for clients who want to remain proactively GDPR compliant across all arms of their company. " Read about them in the article below: [article id="124545″ title="The rise of law-tech"]
Fake News: A threat, and an opportunity for SMEs to respond with innovation
Now, we don't mean a misleading tweet here and a falsely commissioning article there. Instead, 'fake news' is something that will take on a profoundly digital and dangerous form in 2019. Corrupted digital videos, also known as "deepfakes" may pose a risk to the way consumers access'so-called 'objective' information in the media. The idea is that hackers can overlay another person's face onto a body or change what is said, meaning hackers could have the power to affect the dissemination of truth this year, a scary thought indeed.
"Though deepfakes are still a relatively new technology, they are evolving incredibly fast, making it harder and harder for the naked eye – or even digital forensics tools – to identify them. At the same time, they are also becoming ever easier and cheaper to create." Katja Bego, data scientist, Nesta.
At its worst, this new type of 'fake news' could alter the course of world events, potentially causing diplomatic conflicts, and even war. "A world leader could appear to declare war or spread damaging propaganda via this new method of technology," Bego continues. However, this also provides an opportunity for tech entrepreneurs to stand up and respond proactively to this new and potentially damaging development in tech and devise strategies to vet video content for these kinds of corruptions.
An opportune moment for the cyber security economy
"2019 will see the first AI-orchestrated attack take down a FTSE 100 company." Jason Hart, chief technology officer, data protection, Gemalto.
Despite's Hart's doom-laden prediction above, the future is anything but gloomy for cyber security firms, and for the companies that employ their services. Why" Because it's a great opportunity for cyber security companies to show consumers how vital their services are, as they rise and innovate to combat the challenges of these new advancements. "AI will be needed to fight AI, many believe, particularly as the IoT vastly increases the number of potential weak points in this burgeoning network of connected devices," Hart continues. Here's to this brave new world…
Share this story