Despite our collective will to appear cultured and sophisticated, we humans continue to harbour many primal instincts. This is never more clear than in the business world and leading psychologist, Ryne Sherman is the absolute authority on the subject.
Boasting professorships across many of America's top educational institutions, since joining?Hogan Assessments, a business that provides personality tests to indicate employee performance, he's brought the economic value of analysing leadership skills in business to the fore.
The result has been that?Sherman's helped crack the code on what it takes to be a great leader ?" as well as how to spot the signs of a bad one.
Real Business, (RB): You believe that humans tend to work in groups. What implications does this have on people who want to 'step up' as a leader?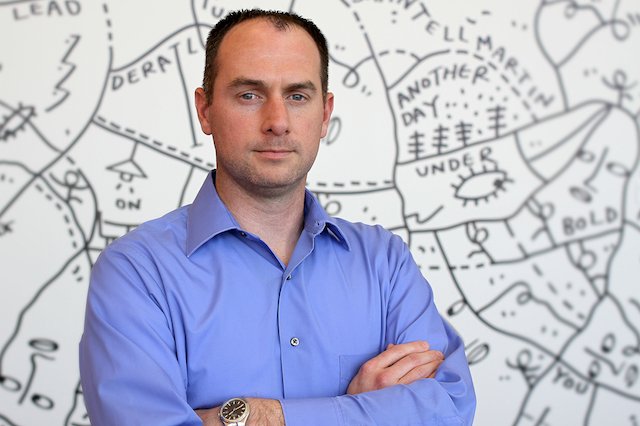 Ryne Sherman, (RS):?People have always lived in groups because they have little chance of survival alone. However, living in groups comes with its own problems, including the division of labour. Our ancestors couldn?t survive if everyone wanted to be the cook and no one wanted to hunt or forage.
Likewise, modern businesses will fail if key roles go unfulfilled. A primary task of leadership is to fairly and effectively assign personnel to tasks. In this regard, leadership is a group phenomenon; it is all about the group's performance.
RB: How does this 'group mentality' impact entrepreneurship?
RS:All human groups, in all societies, have a class of people who rebel against the status quo, who believe there is a better way to do things. These individuals frequently referred to as entrepreneurs are creative, visionary, persistently dissatisfied with the present, and are comfortable with risk. There are two things to note here. First, less than 10% of people fit this profile. Second, most entrepreneurial endeavours fail.
RB: How can group culture survive if offices wholly embrace remote working?
RS:"The interesting thing about remote work is that it is still team-based. Technological advances have enhanced our ability to communicate and collaborate in teams remotely. Thus, remote work that was not possible 20 years ago is widespread today. Still, the evidence to date suggests advantages for groups that work side-by-side.
RB: Is our inherent need to 'be with others' the cause of toxic work culture
RS: Toxic work cultures can emerge in a variety of ways, but they are almost always caused by poor leadership. Leaders who are corrupt and lack integrity create a culture of immorality and self-centeredness. Leaders who are arrogant create a culture of apathy and carelessness. Leaders who are emotionally unstable create a culture that's unpredictable, volatile, and fearful.
RB: What does 'status' mean in businesses with flat hierarchies?
RS:?While we do come pre-wired to desire some form of status, that status need not always be hierarchical in nature. In fact, our ancestors evolved in groups with very flat structures wherein any degree of corruption from leadership was met with swift and certain removal.
Thus, we are well-adapted to working in organisations with these sorts of structures. Instead of granting status via internal promotions, businesses ought to look at alternatives for giving their employees status including good salaries, performance bonuses, public recognition for performance, and employee ownership.
RB: Why should personality assessments be used in the workplace
RS:?Personality assessments should be used in the workplace for three reasons. First, they help employers find the most effective employees for their jobs. Second, they help employees to be more effective in their jobs because they ensure a close person-job fit. Third, they can be used to develop current and future leaders of the company by providing them with strategic self-awareness of their personal strengths and weaknesses.
Personality assessments also provide a fair and equal footing for everyone and do not discriminate against historically discriminated against groups.
Second, they have been scientifically validated to predict job performance in hundreds of studies spanning more than 40 years. Third, anyone can complete them with minimal effort making them one of the most efficient, effective, and fair ways to select employees.
RB: What does a good, and a bad leader look like
RS:?Effective leaders have integrity which earns the trust of the staff. Second, they make good decisions in a timely manner. The cumulative sum of those decisions is reflected in the organisation's performance. They are also deeply competitive about the organisation's performance.
Conversely, ineffective leaders are deceitful, taking undeserved credit for success and blaming others for failure. They are also incompetent and make decisions irrationally or for their own personal interests. Lastly, they are deeply competitive about their own personal performance and reputation, putting the organisation at a distant second to their own desires.