As an employer, you?ll naturally be worried about staff absence. According to CIPD research, stress-related absence and mental health issues reign supreme. A quarter of its respondents claimed ?non-genuine" reasons ranked high when it came to short-term leave. This, it said, was likely due to home and family responsibilities.
With absence costing SMEs a hefty sum, bosses are increasingly coming up with ways to boost productivity and corporate loyalty. Emphasis is being placed on work-life balance as a direct result and shared parental leave falls into that category.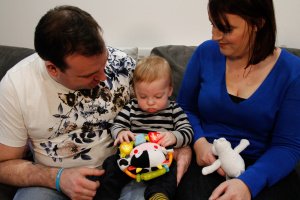 While at first it might seem counterproductive to encourage employees to take further leave, giving this option to staff in turn offers numerous benefits. SPL, as it also known, has been relegated to the background until now due to the government's #SharetheJoy campaign. Its main aim is to raise awareness of the scheme.
After all, as writer GlossWitch suggested in the New Statesman: "The political implications could be far-reaching and important at least if we want them to be. There are ways in which changes in how caring work is shared could contribute to the creation of a more equal world.
How we understand inequality, GlossWitch maintained, would be significant. Reports have already pointed out that the gender pay gap could potentially be bridged were SPL taken up by more couples. Similarly, it would go a long way in addressing our diversity and inclusion concerns, as much of the reluctance around SPL is due to ever-persistent stereotypes. Eliminating any stigma, whether related to mental health or men caring for their children, could only be seen as a benefit.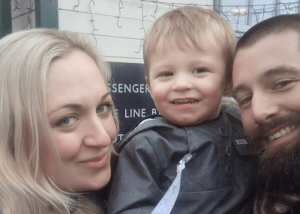 Indeed, SPL is a benefit to business, as well as the couples who meet the requirements for it. We may as well say that anything increasing the happiness of staff increases productivity as well. The House of Commons likewise suggested that children benefit when fathers take paternity or shared leave an added bonus when thinking of raising the next generation of workers. It said: "They perform better on cognitive tests and are better prepared to start school.
Women are also able to return to work quicker. A report by the Equality and Human Rights Commission highlighted the issue even more by suggesting 54,000 UK mums were forced out of jobs when they took maternity leave. This form of discrimination stems largely from the thought that they?ve been out of the workplace for too long and will struggle to get back on track.
The testimonials of coulples taking SPL showcase how companies have made the most of the option though. We delved deeper into some of their stories.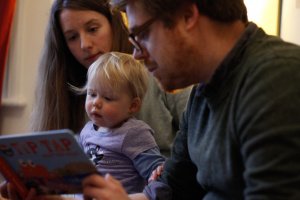 Charity workers Leila Reyburn and Tom Markwell, for example, hadn?t initially thought of taking SPL. It was only after a promotion for Reyburn was flagged that it came into the picture. For both the business and Reyburn, this meant certainty of work. She returned early.
According to Reyburn, it meant she didn?t have to catch up with too much, and knowing her partner was there to care of daughter Pearl allowed her to work stress-free.
Joanne and Nick Davy were the first people in their respective workplaces to take SPL. They made it work them, flipping the stay-at-home mother stereotype on its head. As the breadwinner, Joanne went back to work after 26 weeks, with Nick becoming the stay-at-home parent.
Of course, there were initial concerns, particularly around how Nick's employer would react to the request and if Joanne would regret not taking more of the shared leave time herself. However, both cited support from their employers and they haven?t turned back since.
Giving employees the ability to spend the early days with their children will undoubtedly ease their minds. Sometimes, you?ll lose a Nick along the way. But it enables you to keep all your Joanne's. During a time where the embers of feminism are glowing hot, and companies are hitting headlines for all the wrong gender reasons, keeping both the males and females comprising your workforce are key.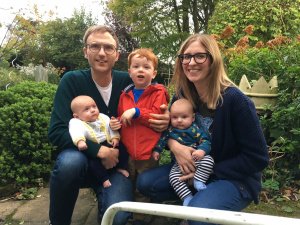 Cancer research scientists Rachel Eyre and James McConnell are another case in point. The benefits of SPL to them, the duo said, have been multiple, including the example they will have set for their children around equal parenting. A better understanding of their children and equal time off were key reasons behind the decision. Being able to get back to work quicker was another.
It's a fact that money makes the world go around, and your employees know that too. The easier you make it for them to take care of their new-borns and then return, the more efficient your company will become.
According to parents Tom and Nikki Snelgrove, they split SPL 50/50, overlapping a large part of it so they could spend time together. Neither claimed to have real fears around taking the option due to the support of their employers. It hasn't had repercussion on their careers either, they said.
During that time, both were able to attend work events and training days and remain in touch with things on the ground. A great corporate culture allowed Tom to relay his experience to his wider work community, which has seen other colleagues, senior leadership included, follow suite.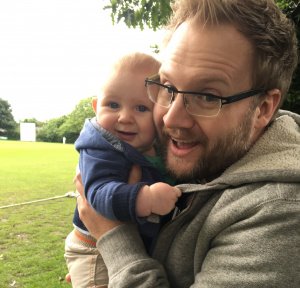 Proper communication is really all that is needed to weather the absence storm. In this way, staff being ?behind in corporate matters can no longer be seen as one of the negative impacts.
Likewise, mother Victoria exclaimed that SPL allowed her to get back into the workplace earlier and pick up from where she left off more comfortably. She was able to do so, she said, as husband Martin was with her some of the way for support. Together, they took a year off work.
These are but a few examples of the joy staff garnered through SPL and the benefits that companies reap because of it.