The 2018 Amazon Growing Business Awards ceremony is almost upon us, held on 28 November at The Brewery in East London. The night will see 18 awards given away, with one of the categories being Entrepreneur of the Year.
Deciding who earns this accolade is by no means an easy task, with our shortlist filled with entrepreneurs who have altered industries and created outstanding companies, highlighting exactly why British leaders prove so inspirational.
Ahead of the night, we sought to shine a light on their success.
2018 Entrepreneur of the Year finalists
The biggest individual accolade, presented to a very special entrepreneur.
Christopher Fagan is founder and director ofAccess Install,A smart metering operator based in Liverpool.
Growth story: Founded in 2015, Access Install has gained traction through its unique market proposition only charging for successful installs. Under Fagan's leadership the company has grown from three employees in 2016, to just over 150 FTE in less than 18 months. His target now is to reach 250,000 customers over a three year period.
"I worked on market stalls and owned firework shops, all to ensure my ability to spot niches and implement them were honed. I truly believe that I am an innovator, leader and a listener. My central thesis is I can come up with the idea, but I have to convince the talented staff I have to implement it through to fruition." " Christopher Fagan
Craig Bunting, BEAR
Craig Bunting is co-founder and director ofBEAR, an independent coffee, kitchen and bar with sites across the Midlands.

Growth story:?Since co-founding BEAR, Bunting's main focus has been on delivering the company's five-year plan, which aims to spread the brand across 30 outlets with over £18 million turnover. With Bunting at the helm, the company has developed three store formats based on analysis of potential future locations and sizes.
"Whilst we may follow key market trends, Craig is keen for BEAR to be trendsetters in our industry, which may lead to developing new store formats, food and drink offers or new ways of providing customer service." " BEAR
Darren Fell, Crunch
Darren Fell is founder and CEO of Brighton-based Crunch, an online accounting firm making it easier for people to run their own business.
Growth story: In 2001, Fell founded digital marketing system Pure360. He sold his stake in the business for $ 7.8 million in 2008, the proceeds of which helped him start Crunch. Over the past 10 years, Fell has overseen Crunch's fast growth to become a top 100 accountancy firm and today manages a team of 185, with over 10,500 clients.
?"Darren is passionate and ambitious about providing the next generation of aspiring entrepreneurs with the skills and confidence they need. Crunch for Good, the charity arm of Crunch, fundraises and partners with the Aldridge Academy, who provide mentors to young people from disadvantaged backgrounds starting out in work." " Crunch
Andrew Preston, GRI
Andrew Preston is CEO of Knutsford-based GRI, entrusted with the management of £1 billion in recruitment spend.
Growth story: Preston's track record has seen him grow and develop businesses, work in FTSE 100″ and undertake/ deliver successful integration of numerous M&A projects. Wielding this expertise, he has boosted company growth at GRI and inflicted cultural change, starting with weekly senior management meetings, monthly all staff business updates and flexible working.
"Since Andrew has been at the helm of GRI, the company has gone from strength to strength the changes have been exciting and palpable. This is not just in terms of financial and operational performance but also in respect of company culture, continued work to support clients and belief in our proposition." " GRI?
Dr Graeme Malcolm, M Squared
Dr Graeme Malcolm is CEO and founder of M Squared, a photonics and quantum technology company based in London.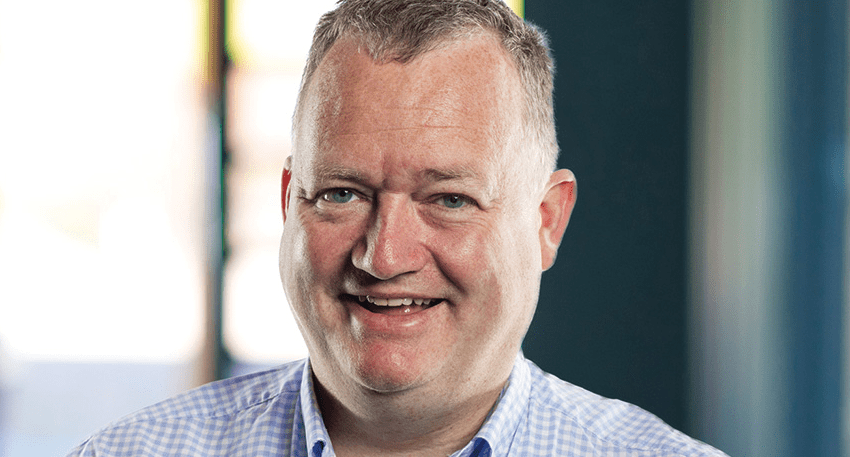 Growth story: As a scientist and entrepreneur for nearly 30 years, Malcolm has created three high-growth companies, generated over £500 million in revenues cumulatively and employed over 180 high-level graduates/PhDs. He has designed around 30 advanced products and exported high-value laser systems the world over.
"Dr Graeme Malcolm OBE is a pioneer of quantum and photonics technologies, pushing the boundaries of known physics. M Squared's technologies are behind several ground-breaking firsts including the world's most accurate clocks, the first demonstration of the teleportation of information and single-pixel cameras." " M Squared
David Spencer-Percival is CEO of London-based No1 Rosemary Water, the world's only drink containing pure rosemary extract.
Growth story: In 2008, Spencer-Percival launched his second business. In just a few short years, the recruitment agency he co-founded was worth $100 million and he was ready for a new challenge. That's when he discovered the health properties of rosemary and based a company around it. In just 18 months, he scaled No1 Rosemary Water to become a brand to be reckoned with.
"David Spencer-Percival is a serial entrepreneur. Having completed the successful sale of two previous businesses, he embarked on another, much riskier proposition to bring a brand new soft drink to market. His track record speaks for itself. His previous businesses, recruitment firms Huntress and Spencer Ogden, were sold to private equity." " No1 Rosemary Water
Richard Potter, Peak
Richard Potter is founder and CEO of Manchester-based artificial intelligence business?Peak.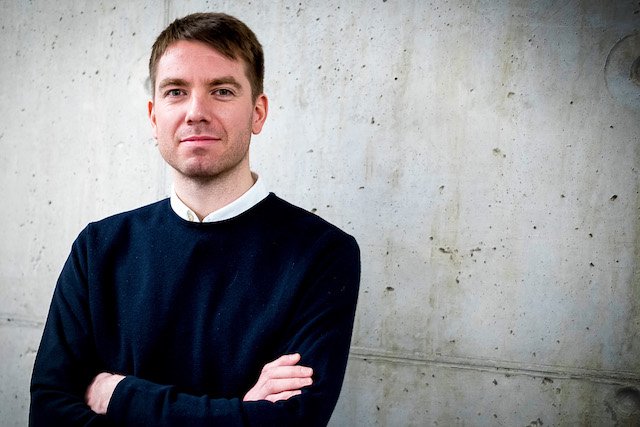 Growth story: Since founding Peak in 2014, Potter has been instrumental in securing some £5 million worth of investment. He has led the company to grow from just three employees to over 70, with plans to take that to 100 in the next 12 months. Potter has opened offices in Jaipur and Edinburgh, with the US and beyond planned too.
"Richard has built a fast-scaling, future-proof company that helps businesses understand the opportunities that data and AI has to offer. He has been key to Peak's rapid growth, the capital it has secured along the way, and its wealth of success stories to date. He has dedicated himself to turning what was once an idea, into a world-leading AI firm. " Peak
Rachel Jones is the founder of Edinburgh-based IP monitoring business?SnapDragon.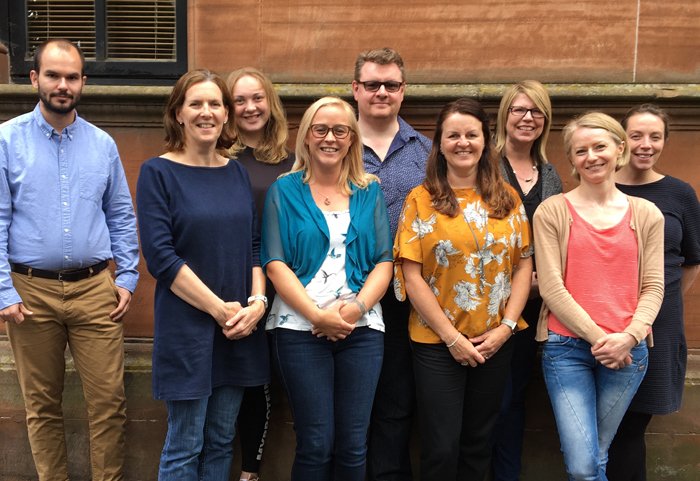 Growth story: In 2004, Jones invented child seat company Totseat. Exported to over 40 countries by 2009, it became a global success. But in 2013, Totseat was counterfeited. Unable to convince protection agencies to work with her SME, she set out to create SnapDragon. In 2016, the company prevented the sale of $10 billion worth of counterfeit products and identified over 180 sellers infringing IP rights.
"Rachel is a resilient, passionate entrepreneur with experience of building, growing and selling businesses as well as inventing and taking products to market, building brands and successfully defending them from counterfeits and copies across the world. Her innovation will protect businesses across the world as she works to raise awareness of counterfeit sales." " SnapDragon
[article id="122839″ title="Growing Business Awards"]
2017 Entrepreneur of the Year finalists
Lee Biggins is a natural born entrepreneur and anyone that meets him can see just how passionate he is about the CV-Library brand.
Having spent nearly half of his life at CV-Library, he is constantly encouraging the rest of the team to be as innovative as possible and has a passion for staying ahead of the curve.
You'll often find him in the press, giving advice to other companies, and budding entrepreneurs, on how to build a successful brand like CV-Library. Over-all he deserves to win this accolade because of his continued successes in pushing his company to new heights.
Mark Januszewski and Craig Foster, DOMU Brands
Entrepreneurial to the core,the team thinksAs well asActs differently. The founders are the driving force behind the company and the business' key values: quality, innovation, learning and fun are embedded throughout the day-to-day running of the company.
Their appetite for growth and improvement is infectious and a defining feature across every team?" from buying, marketing, operations and customer service.
The business' mission is to provide the highest quality products at competitive prices and the best service to every customer. We continuously strive for improvement in our products and in the value we provide to our customers.
Jacyn Heavens is the founder and CEO of the UK's fastest growing EPOS company, serving over 30,000 small and independent businesses the tools they need to thrive in difficult economic circumstances against huge corporate competition.
Through his unparalleled customer insight and commitment to his teams" people development, Epos Now has garnered an annual revenue exceeding £10m and is set to grow having established in the US market in 2016.
He was winner of the Queen's Award for Innovation and the GB Retail Entrepreneur of the year, and also champions excellence and rewards success to fuel his company ambition for growth.
Michael Tomlins, Infomedia/Humley
Michael Tomlinsis CEO of Infomedia, a global leader in direct carrier billing, and co-founder and NED at Humley, an AI startup.
Under Tomlins, Infomedia has grown on average by 49?per cent y-o-y for the past five years despite discounting half of the potential market on ethical grounds, it doesn't work with dating, gambling or adult content.
He believes in leading by example, using Infomedia's growth story to demonstrate how the mobile payments industry can deliver in a compliant and safe way. Tomlins believes Northampton offers his teams the best work/life balance, while allowing his global tech companies to be thrive.
Jazz Gandhum is an innovative, energetic and inspiring entrepreneur, who boasts extensive experience in transforming startups into seven figure turnover successes across a range of industry sectors.
The main difference between?Gandhum and other entrepreneurs, however, is his genuine desire to better the lives of others through the businesses he has founded, created and managed.
He has delivered accessible and affordable education to the masses through e-Careers, went on to grow a global engineering business which manufactures safety critical Teflon products for the chemical process industry, and, finally, launched a natural isotonic drinks brand called iPro Sport.
I circle the globe with phenomenal energy to gather customer insight and to inspire my sales team. My sustained contribution over 22 years has taken Ramsden International from a tiny business that didn't generate enough to live on to £50m turnover, with a plan to grow 20?per cent by YE2018.
I have shown the persistence and resilience to devise new strategy and adapt my model as the market gets tougher.
And I share the benefits of my success: I am fortunate, so I give back through pro-bono roles and make sure staff have the best workplace in the area.
Splash Damage is dedicated to crafting team-based multiplayer games that ignite friendships as well as the competitive spirit.
Having risen from the competitive community, listening to players and giving them first-class experiences in the worlds they love is what drives this close-knit team.
Although Splash Damage has strong growth plans and more projects?to be revealed soon, Paul Wedgwood is ensuring his primary goal is fulfilled: Creating happiness for players and'staff, both of which will remain core to the studio. Setting an example in the industry,Wedgwood has built a unique studio that is set to continue to grow.
The Amazon Growing Business Awardsis headlined by Amazon and sponsored by Santander, Bridges Fund Management and ECI Partners. It is supported by CBI, the Department of International Trade and Real Business. This year, the awards partnered with Beanstalk, a charity that recruits, trains and supports volunteers to provide consistent, one-to-one literacy support to children aged 3 to 13.
Interested in attending the Amazon Growing Business Awards?
Get your ticket or book a table here.