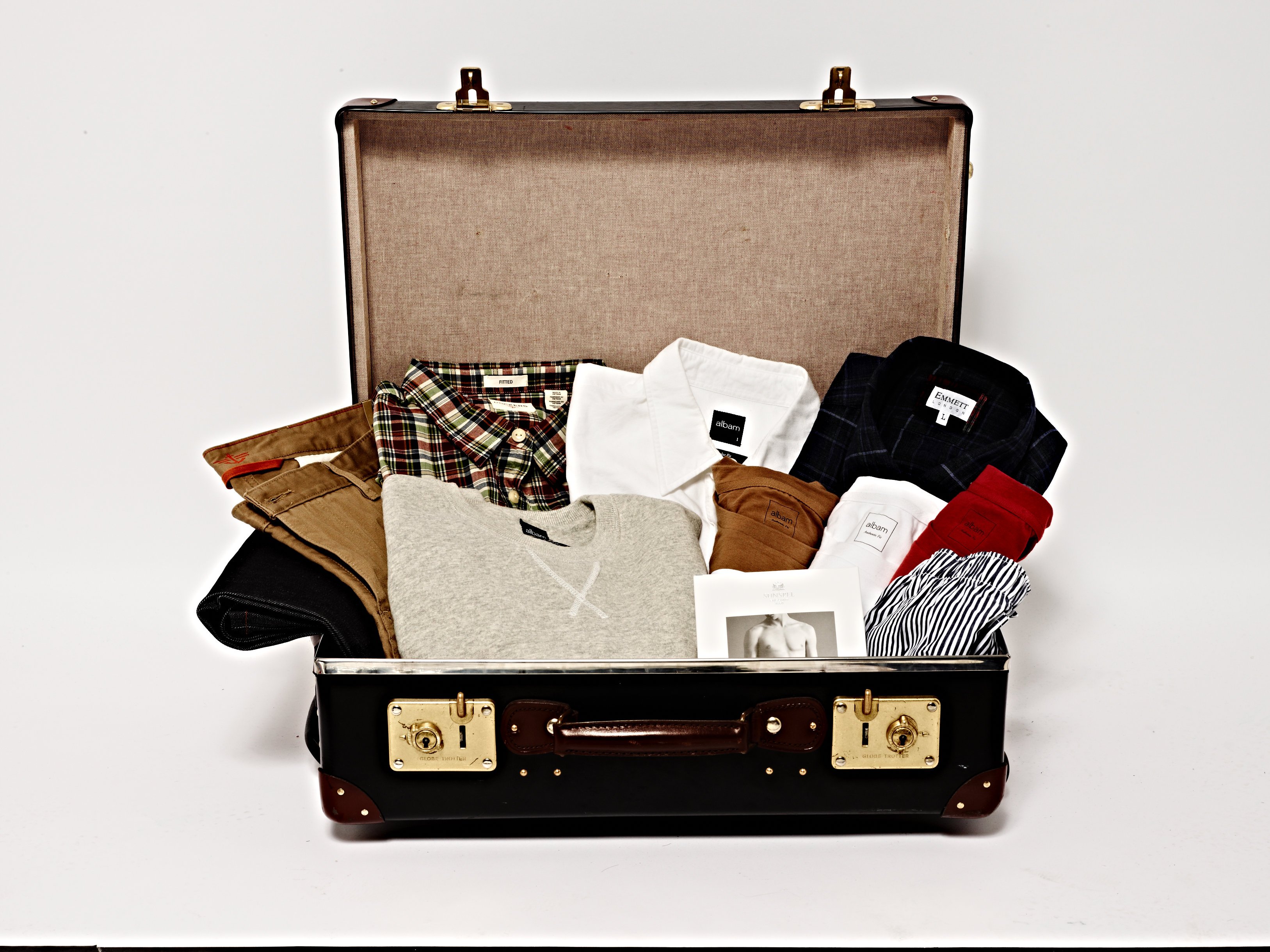 The Chapar is a new personal styling platform for men. Set up by a father and son duo who believed that the way men buy clothes is "fundamentally flawed", The Chapar is turning things around by bringing personalised outfits straight to your door.
And despite having only launched six months ago, The Chapar is growing quickly. The company hit its six month target within two months of launch, and revenues are expected to reach ?150,000 by the end of the year. Who knows how big The Chapar will become after that? The model certainly points to bigger things.
The model
Here is how it works: upon signing up to The Chapar, a personal stylist learns everything they need to know about you. Through The Chapar's website, you give details about your height, weight, clothing size, favourite brands, and your "style". It isn't just an automated system ? an actual person is involved in creating your personal profile, tailoring it to suit your lifestyle ("trend", "preppy", "classic", etc). With these details, they hand-pick clothes for you, pack them up and send them to your home or work. You get to try all the clothes in the box (usually enough for four different outfits), pick which ones you want to keep, and send back those you don't for free. The Chapar is the brainchild of 24-year-old Sam Middleton, who noticed the success of a similar business in the US. "I won't lie, I didn't come up with the model all by myself," he admits. "But we are the first company to try it out in Europe." Textiles run in the family: Sam's father, Joe Middleton, was formerly president of Levi Strauss Europe, then CEO of rugby brand Canterbury of New Zealand, and now runs his own successful sports performance line of clothing
PlayerLayer
. He is also The Chapar's chairman, and provided his son Sam with the ?300,000 start-up capital for The Chapar.
An under-targeted market
The Chapar's target market is the 30-something professional man, explains Sam: "Our average customer is cash rich but time poor. He doesn't enjoy shopping, but wants to look good." The Chapar's stylists ? of which there are currently three, all graduates from the London College of Fashion ? are trained to put together outfits for this clientele. "It's about giving our clients self-confidence," explains Joe. "Unlike women, men are so-called 'mission shoppers' ? they usually go out with what they want to buy in mind. Essentially, they want to fit in with the rest of the 'pack', they don't want to have unique outfits, in the way that women seek individuality out. With The Chapar, we offer them the best of both: we can help them to create their own style using traditional, strong brands." Stylists work with
dozens of brands
, all of which are in the "premium yet affordable" category: Dockers, Levi's, Brooks Brothers, John Smedley, Sunspel and many others. Sam says that he doesn't expect customers to keep all of the items in each box. "We only want them to keep what is comfortable and what they like ? in fact, we expect most of the box to come back to us," he explains. "And that's fine, it's factored into our business model."
Back-office advantage
Clothing from The Chapar is not cheap (were you to buy the entire box, it would easily set you back ?1,000), but the individual pieces of clothing are no more expensive than the high street, despite being hand-picked for each individual customer by a personal stylist. "We don't charge extra for the service," says Sam. "But we don't undercut the retailer's price, either. Our clothes are priced at a normal retail price." The Chapar's margins follow the industry standard of 2.6x ? in other words, you buy for ?10 and sell for ?26. This, assures Joe, is a fairly standard multiple in clothing retail. "We manage to not charge extra for our service because of our highly-efficient back office," explains Sam. "We have a warehouse in Nottingham that we share with PlayerLayer, and use highly intelligent software and back-office systems. We may be a start-up business, but our systems are that of a ?30m business. These efficiencies allow us to afford the personal stylist feature." This really is where the company's future lies: with every order a customer makes, the data gets crunched by intelligent software while also involving a human touch. In all technology-driven and consumer businesses, data is money. Here too: the more a customer uses
The Chapar
, the more the company learns about your habits and tastes, refining your profile for your next order. As the system learns about your tastes, the orders become more suitable to what you like wearing. And as a result, you are more likely to buy more clothes. Sam and Joe know that now is the time for them to rapidly scale their business. They cannot afford to let the opportunity slip by. "There is a big opportunity for The Chapar to do well out there," says Sam. "We really want to take this market before someone else does. This could be huge." Who's up for
giving it a go
?
Share this story