Who says that scathing criticism and a pinch of satire can't make for useful analysis as well as an enjoyable read
Well, Stephen Hazell-Smith, or The City Grump, (as he is better known to us at Real Business), has brought together his most insightful current affairs articles to the world's inquisitive readers via his new book, "The City Grump Rides Out."
" If you've ever read Hazell-Smith's articles, you'll know how unafraid he is to call out the actions of "powerful people" in the business and political community. His book, a compilation of his hardest hitting articles from Real Business, reminds us of that.
Cultivating The City Grump character
In The City Grump, Hazell-Smith has created a character who's a pin-up figure for the British public against the government and big financial organisations. Through his other persona, Hazell-Smith is no longer an ex 'city boy', (yes he spent nearly thirty years working in fund management, stockbroking and exchanges), who has an axe to grind with 'the establishment', he's transformed into a soundbite for mainstream discontent with the way things are.
The book cover itself sees the civic personality of The City Grump brought to life via the comic genius of one of Britain's greatest living cartoonists, Gerald Scarfe…
Literally armoured against the inevitable backlash he'll receive from calling out public figures and institutions, it's obvious that the caricature itself is a metaphor for The City Grump's personality. Finally, we're given a glimpse of the man behind the pen, who, clad in armour and mounted on a noble steed, complete with a blood-stained nib, sits ready to make his next scathing comment…
Unity in grumpiness
The theme of 'grumpiness' within Hazell-Smith's book is something that can appeal to many readers no matter their political standing.
Why" Because having a good old moan about British politics, financial news and general society is undoubtedly'something that we can all engage in, no matter our backgrounds or other personal differences.
What does he write about?
Jumping with seamless and critical precision from the ascent and fall of ex-Labour leader, Ed Miliband, to making of the 'The Maybot', Eurosceptic culture, and even the mis-selling scandal that engulfed the banking and SME community,"The City Grump Rides Out" gives us a bird's eye view of the events in this country over the past eight years.
" As you read through the articles, and the stories they tell, you'll realise just how dramatic these past eight years have been.
But this book is not all political commentary, Hazell-Smith ties our recent and ongoing political history to the business world.
Asking big ethical questions such as why certain people and personalities crave power over others, right down to micro-political events, Hazell-Smith weaves through the rather eccentric and undeniably unique social, political and economic system that is British life.
Speaking up for the SME community
Hazell-Smith's respect for British SMEs is obvious and is a theme that runs throughout the book.
From calling out bodies such as the Financial Services Authority for not giving smaller businesses the financial information and support they need when unforeseen events occur, such as when banks started mis-selling to SMEs in 2012, The City Grump makes clear that he's fighting for 'the smaller guys' in business society.
"The FSA is now saying "if there's anyone who would like us to look at evidence they would be welcome to contact us," which is a bit of a change from "it is a complicated issue and that is all we want to say at this time."
Shining a light on the struggles of SME owners
He also includes testimonies from everyday SME owners in his articles, such as Paul Adcock, owner of a small electronics family business that had banked with Barclays for a century when he got caught up in the mis-selling issue between 2006-2012:
After being "pursued by a young Barclays relationship manager for twelve months," Adcock, like many SMEs owners at the time, was forced into an agreement that he didn't understand: "Mr Adcock told the Telegraph that because he had a very large (for him) ?970,000 loan with Barclays, he felt it was best to do as they suggested as at least it would protect him from rising rates. He admits he didn't really understand what would happen if rates fell."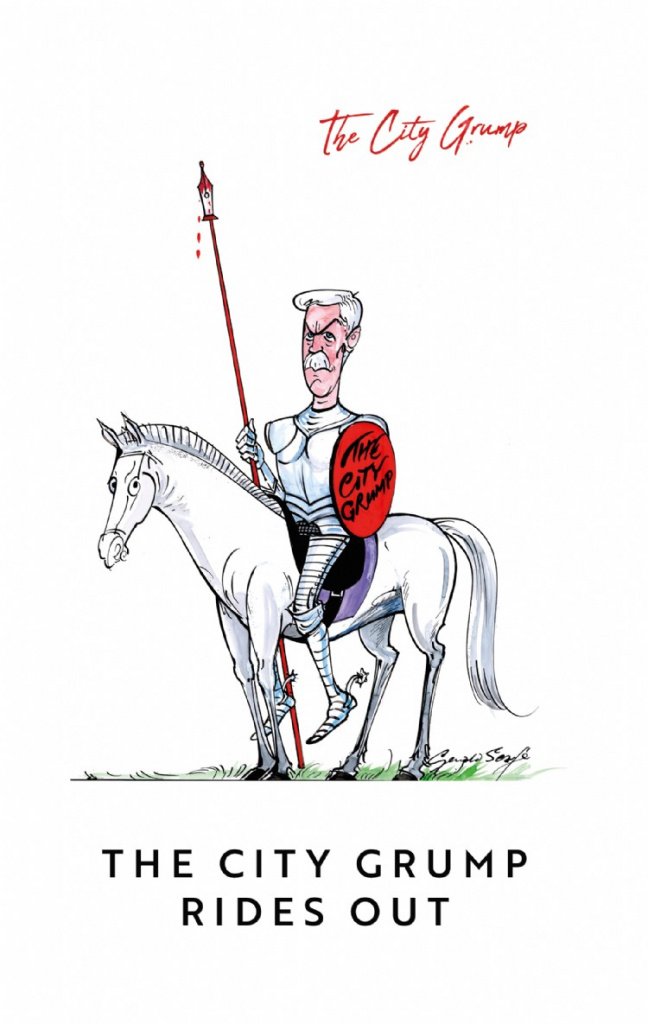 Business leaders and politicians use the same tactics
"On his brother's condemnation of the Iraq?war, David Miliband turned to Harriet Harman and said: "You voted for it, why are you clapping?" Harman replied: "I'm clapping because, as you know, I'm supporting him." This exchange says everything you need to know about the re-emergence of Stanlist type leadership."
" What Hazell-Smith shows through his eclectic body of work is that the worlds of business and politics should not be seen as separate entities. There's business in politics, and as anyone who's ever worked in an office or under a line manager knows, there's politics in business.
"As times get harder, have you noticed how our movers and shakers come up with ever more deceptive phrases to gloss over difficult situations?"
?" By 'movers and shakers' , Hazell-Smith means both politicians and some of our most successful business leaders.
He goes on to say how unsurprisingly it's our politicians who are "absolute masters of the art" in this regard, "Let me be absolutely clear on the point" translates as: "I'm now going to take you as far away from this issue as I possibly can."
He also draws a parallel with business leaders in corporate settings, "another rich source of smoke and mirrors can often be found in the chairman's statement accompanying the company's accounts. These usually start with the splendid phrase: "It gives me great pleasure to present" when they really should say: "Oh God, it's that time of year again."
Business and politics: Both can and must be critiqued
What Hazell-Smith shows throughout his book is that business leaders and politicians have many things in common. They want to lead people and they believe in themselves as the best people to lead them.
" But having a super-ego doesn't mean they're always the right person to do the leading.
So, after nearly a decade acting as our nose on the ground for covering the meeting point of UK business and political life, it's great to see the very best of The City Grump all in one place. Get reading and have a productive grumble.
Order your copy of "The City Grump Rides Out," ?here