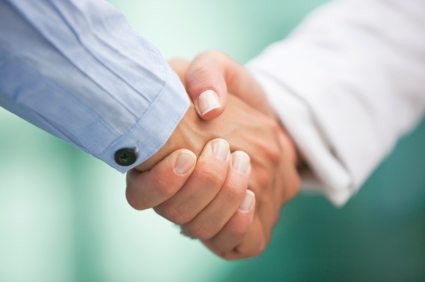 Most of my clients come to me for advice and guidance. As a professional, although we advise the ultimate route is the choice of the client, my job is only to recommend and if needed to justify that proposal.
Where this becomes difficult is when your client receives opposing advice, and this is further exacerbated when such advice is from someone on the same team as you. As corporate financiers we work alongside lawyers in transactions. More often than not the lawyer is later to the table and largely the commercial deal has been thrashed out over many months. The lawyer's job (if they are doing it correctly) is to advise the client on the risks they are exposing themselves to, and allowing the client to then make the decision on how much exposure they are prepared to take. Sadly, too many lawyers don't do this. They seek to do the impossible and completely de-risk a commercial deal, and in doing so jeopardise many months of commercial negotiation. Business is all about risk and compromise to reach a satisfactory conclusion where both sides feel comfortable with the transaction. If you lose sight of that, the deal will fall over. Trust and balance are the glue in a negotiation. I have worked with some great lawyers and some really dreadful ones. The latter seeking to pick holes in a deal, simply to win a point with the other side that is really of no consequence. The real challenge arrives when your own lawyers seek to contradict without validity a colleagues position – only to waggle their horns a bit more. In a deal all parties should know their role. Corporate financiers are there to negotiate the deal within the parameters agreed with the client, and to hold it together. Lawyers are there to advice on risk and take instruction from the client on their position It's not for either party to bulldoze or terrify a client into a position to point score. Both advisers have their roles and both have their merits if they stick to them. In a very fragile market, working together is what's important and clarity on this position is best understood from the off. Keep the finish line in focus, keep reasonable and above all, realistic.
Jo Haigh is head of FDS corporate finance services and the author of 'The Financial Times Guide to Finance for Non Financial Managers'.
Share this story