Real Business talks to one-woman-wonder, entrepreneur and PR expert, Lauren Lunn Farrow. Lauren worked in Celebrity PR for 17 years with clients and brands including Lorraine Kelly, NBC Universal, Fake Bake, The Health Lottery, Sharon Osbourne, HRVY and Kelly Osbourne. Now she runs The Expert Agency looking after trusted experts and voices.
Who are you and what is your business?
I?m Lauren Lunn Farrow, an entrepreneur and businesswoman. I have worked in PR and Media for over 17 years and am the MD of The Expert Agency the UK's leading PR and Media Management agency for experts.
I set the business up after years of working in Celebrity PR. I felt un-fulfilled and wanted a new challenge. The industry has changed a lot over the last 17 years, and I saw a gap in the market for a niche agency looking after trusted experts and voices.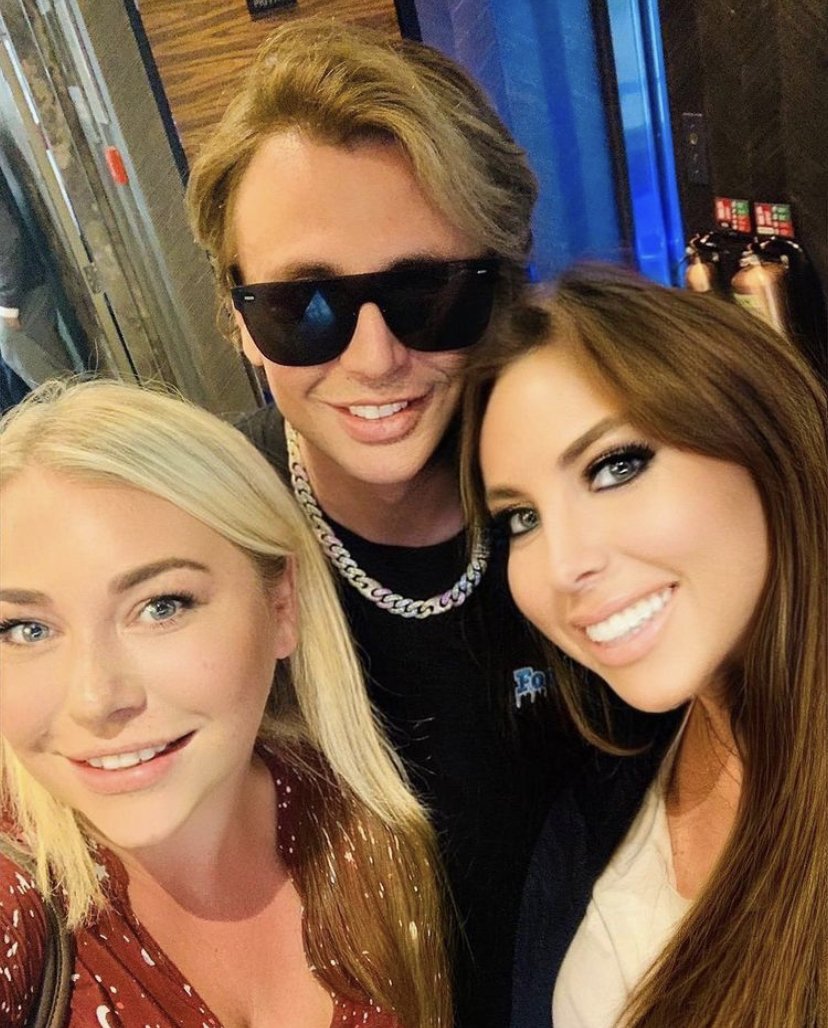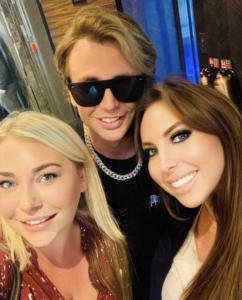 The business was launched at the start of 2020 and The Expert Agency has now placed over 1,500 pieces of press coverage for clients ranging from Forbes to Vogue and signed numerous client book deals.
We ve signed leading experts from a range of industries and arenas such as LGBTQ rights, the menopause, Law, Interiors and mental health.
What challenges can women expect to face in business?
It's a fact that women are underpaid for their work and undervalued by many businesses compared to our male counterparts.
I think a large part of having success in business is mindset and not letting challenges affect your vision and drive.
I set my first business up when I was 24 I felt people viewed me as being very young and at times this worked against me. However, I used my age as a USP for the business and achieving growth.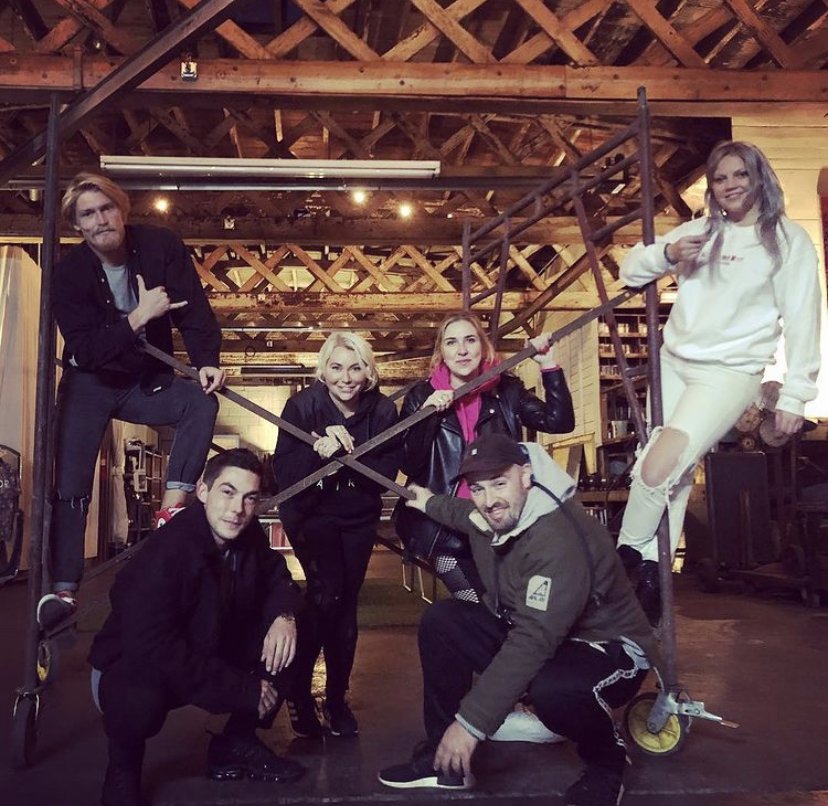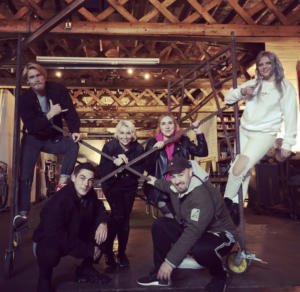 I had no commitments and could dedicate all of my time to work. I set up a successful PR and consultancy that represented household names and celebrities. I travelled the world with clients and consistently worked 24/7 to establish the brand.
What I lacked in age I made up for in my attitude to succeed and my work ethic.
Do you think there are enough women running their own businesses?
No. I don't think there could ever be such a thing and I encourage all women to have the confidence to set up their own ventures whether that be running a successful freelance business, setting up a micro business or an SME.
Women make such great business leaders. My roster is made up of 90% female entrepreneurs who I find hugely inspiring. I think women are great at multi-tasking and wearing many different hats.
Running a business tests you in many different ways every day. I have learnt you need to quickly adapt and take on many roles, from CEO to finance planning.
Women are fantastic at multi-tasking and getting things done.
How do you handle knock-backs?
I learnt early on in my career that having resilience is one of the most important character traits.
?Knock-backs make me more determined and they don't affect my confidence or focus. I've never had a plan B so plan A is the only option.
Running a business is a big commitment and a lifestyle choice but it's so rewarding. It's my job to find opportunities and ways to make things work despite the knock-backs. People will always have opinions and disagree with your way of working don't focus on that.
Learn your craft, hone your skill set and use every knock-back to help propel you forwards. If you think you can or you can't, both of these outcomes are right it all starts with mindset.
"I?m a firm believer that as one door closes several more always open and lead to better pastures.
What advice do you have for other women wanting to start their own business?
Go for it! It's the best decision I ever made.
Be prepared to put the hours in, work hard and surround yourself with people that support your passion and dreams.
Grow your business slowly and consistently, park the ego and be prepared to do the groundwork so you have solid foundations for the business.
Also, don't be afraid of failure, it is a natural part of growth and the learning process.
What can the business community do to help more women entrepreneurs?
When I launched my first business, I didn?t feel there was a huge amount of support out there and I learnt a lot from mistakes I made along the way.
In addition to the business community doing more to support female entrepreneurs I think a lot more also needs to be done in the education sector. At secondary school I was forced to take three individual science exams etc. yet we were never taught about VAT, tax and basic real-world knowledge anyone needs to run a business.
I think we need to give women the knowledge earlier in life to help them make decisions as to if they want to run their own businesses. A lot of my business lessons I had to learn on the job in my early 20's.
How do you hope your business to develop in the future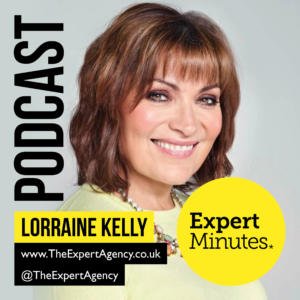 The next two years will see big and consistent growth for the business whereby the brand is expanding into some new and exciting areas.
Our ?Expert Minutes" podcast launched last month, which I've produced alongside John Hambone McGuire in the US. We ve been on weekly Zoom's for months to get it right, so I was really excited to launch it.
John is a great presenter and I?m thrilled to be working on this brand expansion with him.
Season 1 guests include leading experts in their field such as Paul McKenna, Lorraine Kelly, Clare Pooley and Golden Globe winning Producer Charlie Hanson.
The Expert Agency will also be launching 60 Expert Minutes which is our new 1:1 consultancy service for experts and leading figures condensed into 60-minute sessions.
Who are your business heroes?
Oprah Winfrey, Tony Robbins, Sharon Osbourne and Dr. Kate Tomas.
What are you reading at the moment?
An online course by Dr. Kate Tomas called The Spiritual Money Upgrade which is phenomenal. I wish I had come across this years ago!
I?m also reading The Alchemist by Paulo Coelho I've read it so many times but it's an amazing book and I always pick something new up from it.
Which one song is always on your playlist?
George Michael Freedom.
Where was your last holiday?
Iceland the weather was so bad all the trips were cancelled so I ended up going to the blue lagoon three times as it was the only attraction open.
When are you happiest?
At home with my fianc and dogs, or in Ibiza.
Connect with Lauren
Visit The Expert Agency website.
Or Follow Lauren on Instagram.
---
Meet more entrepreneurial women:
Aspire Accounts: Accountant encourages clients to take risks and thrive
Liars, fakers, scam artists, bad mothers: Why female millionaires are facing MASSIVE backlash
How weight gain and a love of Prosecco led to a flourishing business