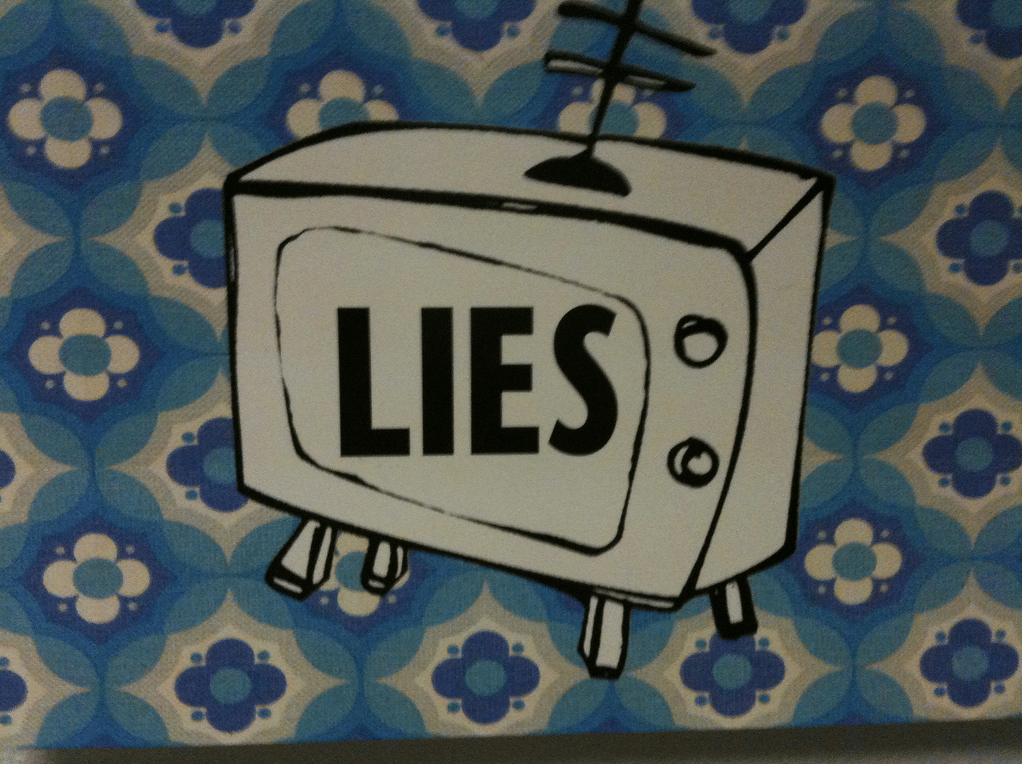 My New Year's resolution? This year I have taken inspiration from the immortal bard, "To thine own self be true."
In tough times there's a natural enough urge to sugar coat the truth. To say it not quite as it really is. Yet in trying to protect people's feelings, to provide a sense of security we're often doing those around us a disservice. In tough times, the truth is crucial if you want to encourage enhanced performance or to make the sort of super human efforts that can turn recession to advantage. The truth, however, can often turn out to be a great deal more elusive than we might otherwise hope. Why? Philosopher Thomas Hobbes claimed, many centuries ago, that the road to hell is paved with good intentions and the urge to cause no offence is often the first step towards the often unintended, but very real, lie. Indeed, the utterings of things we know not to be true are a part of life and on the rise. According to psychologist Richard Wiseman in a recent survey, only eight per cent of people claim to have never lied (and you would have to question the veracity of the statistic itself); most people tell about two important lies a day and a whopping, fibbing third of all conversations involve some form of deception. And more than 80 per cent of people have lied to secure a job. It was Alan Clark who coined the phrase "economical with the actualité" in answer to parliamentary questions and in so doing nailed the central issue, certainly as I see it. It's a more casual tendency to avoid difficult situations, to embellish, to overstate, to paint over unpalatable truths that underpins the problem. It is both permissive and pervasive, is rarely hateful or intended to hurt, but it's result is to mislead. The primary culprit is not really saying what we mean or would like to say, rather uttering what we think we need to say. Asking questions that we don't want answers to, ticking the boxes in order to conform. My observation is that in many areas of life we have often lost the ability to say what we mean, and in turn, mean what we say. It robs conversation of commitment and meaning and I am not sure we are any the better for it. It is part of the absurd nannying of political correctness that seems to have spread to all corners of our lives. It seeks to relieve language of offence but actually its unintended consequence is to turn us into liars. Every profession seems to have its own language designed to disguise rather than reveal. Every sector seems to have its flippant buzzwords that are deceitful because of their lack of meaning and exaggerated overuse. The unvarnished truth should be a major part of how we remind our teams of the risks of recession, confront rather than avoid issues, and ultimately use clarity for our customers to sell not confuse. So what do I mean by the unvarnished truth? The
Spectator
's Charles Moore uncovered a complete gem from the 1942 and the greeting to new boys by the then headmaster in the Eton College News and Events: "It is my job to induct you into Eton. I didn't say, 'welcome' and I didn't say 'Good morning', because many of you will find this one of the most distressing inductions you will ever undergo. You may have been big pots at your junior schools, but here you are nothing… You may have heard it said that you are here to be prepared for a life of distinction. Not a bit of it. You are here to be kept off the streets during your difficult years. So you will be made to work every hour God gives you. If you are dim, you will be helped over hurdles. If you are clever, your potential will be assessed and you will be punished if you don't fulfill it. Your spare time will be spent fagging for older boys, and if you don't do what they tell you, or any of the staff tell you, you will be punished. But I wish you good luck. You are going to need it." Certainly bleak, but who, after reading that, would be left under any illusion about where they stood. Contrast that with the modern message to kids that "everyone's a winner" that so often institutionalises disappointment. The real issue about lying in business is not really about fraud or embezzlement. The real problem has a somewhat lighter touch but is no less damaging. By trying to desensitize language, rob it of its emotional connection, and offend no one, it makes liars of us all.
Michael Hayman is co-founder of the public relations consultancy
Seven Hills
. You can also follow
Michael on Twitter
.
Share this story