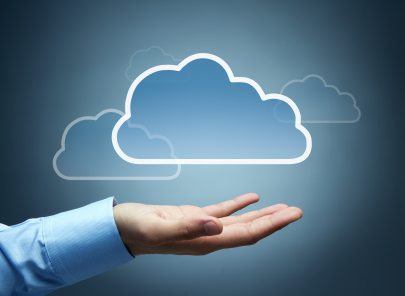 Cloud in business, the next 12 months
There are countless initiatives and reports popping up about how the cloud will be used in business in the near future. Recent research by Microsoft predicted that 18 per cent of European SME's are planning to invest in cloud technology in the next twelve months. Why" Because cloud computing takes a few headaches out of running the business infrastructure. Thanks to the cloud your IT department is able to buy and develop applications to make the business more competitive or drive efficiencies within each departments such as sales, finance, production, HR & logistics. "Computer networks have evolved over the years from separate dedicated components to a unified intelligent infrastructure," said Paul Sweeney managing director of cloud infrastructure specialists ANS Group plc in a release about the research. "These advances in technology mean that we can build stateless, fluid IT infrastructures that can deliver far greater computing power for a reduced spend. All businesses seek to reduce costs and maximise productivity and the cloud can deliver this for them. Only last month the Technology Strategy Board, which is sponsored by the Department for Business, Innovation and Skills (BIS), announced that up to £4.5m of grant funding is to be awarded by the Government in new research and development that will address business and technology challenges impeding the adoption of cloud computing. This is to address three key issues that presented a challenge for many organisations: interoperability, resilience of data and identity assurance. But a rising fear of security threats is the last straw for many entrepreneurs thinking about converting to the cloud. Research published by Get Safe Online revealed that SMEs are under equipped to deal with cyber security threats. Some 41 per cent of businesses lack vital information to help them deal with online security attacks. "Everybody asks themselves, 'Is the cloud safe ' and you have to assess the risk as a business, just as in every venture you get involved in," Steve Hughes, cloud specialist at Colt Technology Services told Real Business. "It has been difficult for certain companies to work out these risks, and there's a constant element of uncertainty and doubt involved."
What's so great about the Cloud, really?
In all the hype and the growing mountain of cloud services offered by thousands of providers, it's rather easy to get confused. The questions that are almost drowned out by all the noise remain: how will taking our data to the cloud help my business expand, save us money and save us time The confusion is an unnecessary barrier in a time when, with the current economic constraints to growth in Europe, there has never been a more compelling time for SMEs to invest in cloud-based approaches. It makes data management easier and is a blessing for mid-sized entrepreneurs taking their business abroad and beginning to manage various headquarters. However, only two percent of European small businesses have currently moved to a cloud-based infrastructure.
"The UK mid-market is probably a lot better placed than larger enterprises to reinvent how they grow their business in IT terms," said Mr Hughes. "A major trend of last few years has been change of attitude in IT, and mid-sized businesses are able to get hold of that much quicker because they have less baggage to carry and are more nimble. They're the ones able to take advantage of cloud computing."
Mr Hughes warned, however, of the danger to be generalising; businesses in certain sectors are more fit to turn to the cloud than others. It's important to be mindful of the environment you're working in. Bottom line is, cloud-based services are more compelling for businesses dealing with large amounts of data.
"Why hasn't the cloud taken off yet, with all the hype It might give us a way of doing things that is more agile and cost effective, but it's still a change process and with every change process you must be able to change the way you think, to get behind the idea."
It will take a while for all of Britain's mid-market champions to be in the cloud, but it could be worth becoming one of the early adopters. Summing up all the hype, here is the cloud-based management broken down into its real advantages for a business:
1. Reduced costs
Traditional IT systems require heavy upfront investment, whilst cloud-based delivery models offer a reduction in capital expenditure and greater efficiencies in operational expenditure, in fact cloud-based services can bring savings of between ten and 20 per cent.
2. Developments in technology
With the risk of IT systems quickly becoming obsolete, the continual upgrades offered through cloud technology providers could provide your business with immediate access to the latest technologies. It's never wrong to be up-to-date.
3. Information accessibility
Cloud-based services allow employees to access information remotely, on the move and from smart-devices, facilitating more flexible working practices.
4. Security
Thirty percent of European SMEs are concerned about the security of cloud-based services, but an actual benefit of the cloud is the fact that data is stored remotely, with built-in data management services providing the high quality secure operations needed without the in-house cost of managing data security on premise.
5. Scalability
Services can be scaled quickly according to business demands and priorities so SMEs need only pay for the resource required.
Share this story