If you have a banker friend, then you've probably been subjected to their wistful dreams of 'a different life', one away from the mania of the industry. Their pipe dream might even include throwing in the towel and starting their own business.
Londoner, Pam Tironi is an investment banker turned cafe and pizza entrepreneur who's actually done it, "I started with a market stall in Camden Town, that developed into a coffee shop in Mile End, then we found a site on the same street which gave us the opportunity to open up The Pizza Room," says Tironi.
But why did she go for such a simple offering" Because it solved a fundamental problem Mile End was experiencing at the time a chronic pizza shortage. "There wasn't a decent offer in the area," says Tironi.
By opting for Pizza, Tironi was solving some other logistical issues too, "the restaurant site was so small we needed to provide one product that was possible to produce there. So we picked pizza."
It turned out that Tironi's timing was as good as her logic, as The Pizza Room preceded the onset of London's artisan pizza craze by a year, "there wasn?t much around in 2012 when I started the market stall, then all of those independent pizza places formed around 2015, a year after I opened the first restaurant, so I wasn?t really aware or influenced by them. All I knew was that good pizza was needed."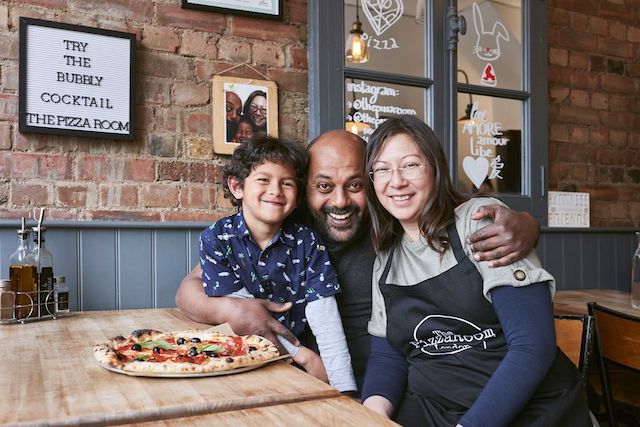 But what about in 2020, where we have the likes of Homeslice, Pizza Pilgrims, and Franco Manca all offering customers 'artisan' products that promise a return to authenticity" Is Tironi worried about market competition and saturation?
"No, there is space in London for competition in this field. If you walk around a city such as Paris, every street has a pizza parlour, in London, this is not the case. In any street, you could open a pizza place and it would be successful. That reason is why we are still interested in growing our franchise."
"One member of my staff loves visual merchandising, so we have given him opportunities to dress windows and manage all visual aspects across our stores."
Crucial to any businesses' success is its workforce, especially so in service industry businesses. How does Tironi ensure her staff are happy, fulfilled, and act as great ambassadors for The Pizza Room?
"We make sure everyone is valued, we also try to understand what their strengths are then we place them in the best role for them. For example, one member of my staff loves visual merchandising, so we have given him opportunities to dress windows and manage all visual aspects across our stores."
Her 'people first' approach to management, she tells me, has already paid off, resulting in longer-term employee retention and returning staff:
"Most importantly, we talk to staff and we listen. This is simple but it works. We have a high level of retention, with some staying up to five years. We even have people who have asked to return to our restaurant, due to relocating or being mistreated in other places."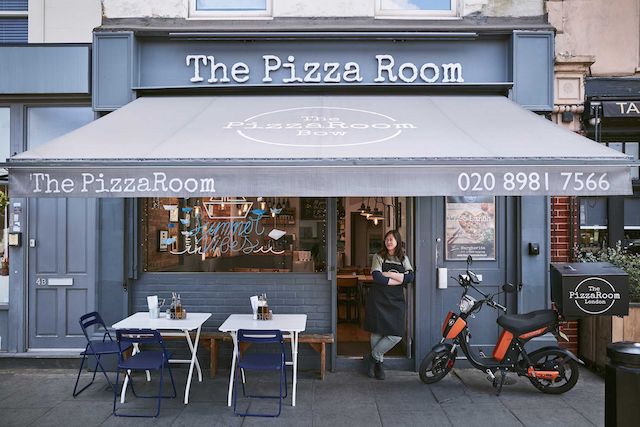 "My colleagues in the office know my stance on how to treat staff and that is filtered down. There is no element of fear in the workplace. No one is scared that they will be fired if they make a mistake."
Happy staff aside, 2020 is looking like another exciting year for The Pizza Room, "we're finalising our franchise model," says Tironi. But is she worried about losing the brand's authenticity as it grows?
"No, because we are franchising the experience – as well as the food. We are franchising the authentic pizza experience, meaning that you will not regret what you are eating, and you'll know that you are contributing to a family run business that treats its staff well."
But does simplicity = commercial success" "Offering simple products is always the best," says Tironi. "For any business, keeping it simple always wins. In terms of franchising, keep it simple too. Remember they can be the same business but they do not have to follow the same look."
We're always being told that 'timing is everything,' and especially so in business life. How did Tironi know that her 'right time' for starting The Pizza Room had arrived
"When I opened the second restaurant everyone was against me. They thought I should stick to coffee because I already ran a coffee shop. But I thought yes, I know how to run a coffee shop, but I also know an area where a pizza place is needed."
"I knew pizza was the area that I wished to expand. My decision was based on the opportunity."