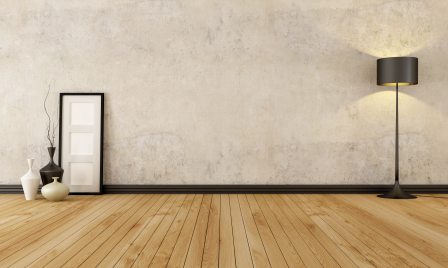 If you?re an entrepreneur, you know that things rarely go as planned. Many entrepreneurs don?t survive the ?valley of death,? the start-up period where you?re trying to get traction for your
business idea
and scrambling for funding, resources and customers. Yet, some entrepreneurs hit it big and transform a small idea into a big brand. What do they do that you need to know? For my book, '
Breakthrough Branding: How Smart Entrepreneurs and Intrapreneurs Transform a Small Idea Into a Big Brand'
, I studied a wide range of entrepreneurs and their branding habits. Whether you?re an established small business owner or an aspiring one, bold simplicity should be your mantra. Here are four branding lessons from entrepreneurs who hit it big:
1. Look for a simple, different idea
Everyone talks about finding a big idea. In reality, small is powerful. Make sure your business idea is simple, focused and different. Kevin Systrom?s original app, Burbn, did a lot of things. It was basically a mashup of location check-in sites like FourSquare and social gaming sites like Zynga. Then Systrom focused on the one small thing that had the greatest traction; its photosharing feature. He gave it a new (and better name) and Instagram was born.
2. Pay special attention to the name you give your brand
"
What?s in a name?" you might say, but after you find your ?small? brand idea, the name you chose is your next important strategic and creative decision. You want to lock in your brand?s identity with a name that resonates with customers and can travel well (on the internet and in global markets). Innocent initially named its healthy drink business Fast Tractor. Then Hungry Aphid, Then Nude, and finally Naked before they latched onto a name with staying power, innocent, spelled with a lower case ?i?. The name was memorable, different and set up the brand promise of healthy natural fruit drinks.
3. Tattoo your brand in the minds of customers with a powerful visual
You need a visual something ? a shape, a color, a logo, a design that signifies your brand. Think innocent?s playful apple with a halo logo, Christian Louboutain?s red soles, Apple?s minimalistic design esthetic, and Pom Wonderful?s hourglass bottle. With a name like Twitter and a communication service based on short 140 character messages, using a bird as a logo was a natural. Mindful of money in the start-up phase, the founders originally used a bird graphic from iStockphoto that cost around ?10. In a short time the Twitter bird became one of the most recognised logos – and Twitter one of the most recognised businesses – on the planet.
4. Don?t confuse people with product and feature overload
Smart entrepreneurs realise that bold simplicity is the way to go in everything from branding to product offerings. Warby Parker is an online glasses shop that sells trendy, vintage-inspired frames for $95. Warby Parker offers just 50 frames, so you?re not overwhelmed with hundreds of frames like in a typical eyeglass store. You can even ?try on" frames virtually by uploading your picture on the site and trying on the different styles, or you can have up to five pairs mailed to you (shipping is free). Warby Parker creates an innovative culture internally, too. Every week ends with Inspiration Friday where employees bring in photos, ideas, videos or articles that caught their attention. One of the brainstormings led to Warby Barker, it glasses for dogs site. Adopt these simple, bold branding habits and you?ll not only have an easier job as an entrepreneur, you?ll have a more powerful brand with your customers.
Catherine Kaputa is a brand strategist, speaker and author of 'Breakthrough Branding: How Smart Entrepreneurs and Intrapreneurs Transform a Small Idea Into a Big Brand' and?'You Are a Brand! How Smart People Brand Themselves for Business Success'. She is the founder of SelfBrand.
Image?source
Share this story