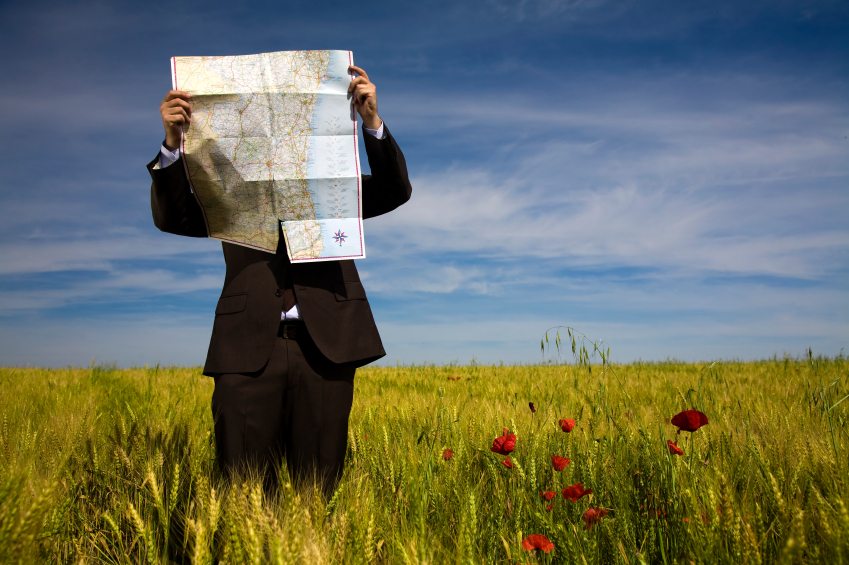 Luckily, despite the doom and gloom currently dominating the business press, the UK government is offering help for SMEs struggling to fight their way through the stages of growth. There is now a range of government funding initiatives available for SMEs to take advantage of – maybe even a few too many to keep an overview. The jungle of funding initiatives may some time be replaced by a single business bank, but until then, businesses in the UK need help to grow; or even to survive. To help you find the finance boost your business needs,
Real Business
has had a look at all the government lending schemes currently available in the UK. If you have experience with any of these schemes, do share it in the comments or on Twitter, with the hashtag
#unleashingfinance
– and don't forget to take this month's Real Business poll,
"What initiatives for business should the government introduce in 2013?"
Enterprise Finance Guarantee (EFG)
Probably the best known government lending scheme for business, the EFG facilitates additional bank lending to UK-based SMEs that are viable, but lack sufficient security to secure a normal commercial loan. The EFG was launched in 2009 and is expected to be available until 2014 or 2015. It is essentially a reworking of the old Small Firms Loan Guarantee scheme. The loan is available to businesses who have an annual turnover of up to ?44m. Loans range in size from ?1,000 to ?1m, and the timespan can range from three months to ten years. You can choose to receive the loan in a lump sum, or break it up into regular chunks to suit your business strategy. Provided the business can repay in full, the government provides a guarantee for 75 per cent of the loan. In a nutshell, the types of EFG facilities available are:
New term loans for working capital or investment purposes;
Re-financing of existing term loans;
Conversion of part or all of an existing utilised overdraft onto a term loan;
Provision of a guarantee on invoice finance facilities; and
Provision of a guarantee on overdraft borrowing.
In 2012 (January to September), the EFG has offered 2,390 loans worth a total of ?263.95m.
Seed Enterprise Investment Scheme (SEIS)
The SEIS is chancellor George Osborne?s brainchild to get small businesses and entrepreneurs the funding they need and consequently, boost the economy. The scheme is very similar to the EIS, but focused more on encouraging investments solely in small, young companies. Like the EIS, the incentive to investors comes in the form of income tax relief and an exemption from capital gains tax (CGT). The SEIS?was included in Finance Bill 2012 and?has been?in operation?since 6 April 2012. Eligible are UK-based, unquoted companies with 25 or fewer employees, and gross assets of ?200,000 or less. It's aimed exclusively at businesses that are less than two years old. Finally, the recipient company can only obtain ?150,000 of funding through the SEIS. Recipients must not have previously raised money under EIS or venture capital trust (VCT) schemes.
National Loan Guarantee Scheme (NLGS)
The government's response to the banks' withdrawal from the lending landscape, the NLGS helps businesses access cheaper finance by reducing the cost of bank loans by one percentage point. It enables banks to borrow at a cheaper rate, by offering government guarantees on unsecured borrowing. Participating banks pass on this benefit to businesses across the UK through cheaper loans. So far, the scheme has offered over ?2.5bn in cheaper loans to over 16,000 businesses. The banks that signed up to participate in the NLGS are Bank of Scotland, Barclays, Lloyds TSB, Lombard, Natwest, RBS, Santander, and Ulster Bank. On 13 July 2012, the NLGS was more or less replaced by the Funding for Lending Scheme (FLS). Launched by the Bank of England and HM Treasury, the FLS allows banks and building societies to borrow from the Bank of England for up to four years. As security against that lending, banks will provide assets, such as business or mortgage loans, to the Bank of England. The more that they lend, the more they can borrow. The aim is to give banks strong incentives to boost lending, by lowering interest rates and increasing the availability of business loans and mortgages. Banks that are increasing their lending will pay the lowest fee on their borrowing while those that reduce their lending they will pay a higher fee. Banks will be able to borrow during the 18 months from 1 August 2012 until 31 January 2014.
Business Finance Partnership (BFP)
The BFP is part of a ?21bn programme of credit easing measures announced?in the Autumn Statement 2011?to support smaller and mid-sized businesses without ready access to capital markets. The scheme aims to increase the supply of capital through non-bank lending channels and, in the longer term, to help to diversify the sources of finance available to businesses. Successful proposals from the first tranche of investment were since announced at the
Autumn Statement 2012
. The government will invest ?600m – alongside an initial ?650m from the private sector – to create four new funds that will lend to mid-sized companies, which are now open for business.
Share this story