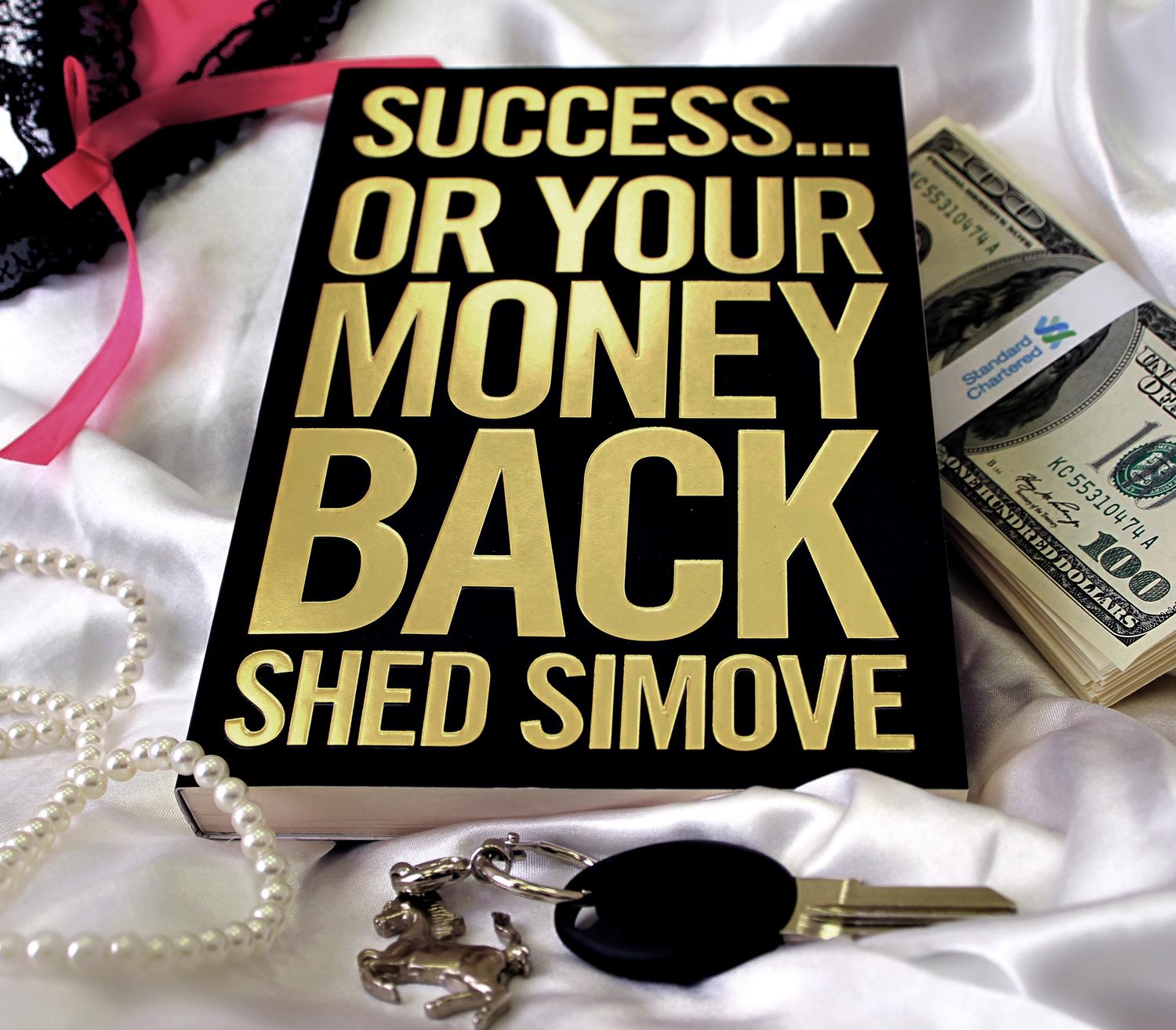 The 'pearls'
The 'pearls' were actually top grade, genuine plastic bracelets bought from a pound shop. Three for a pound. Bargain.
Cost:
£1
The silk backdrop
The sumptuous 'silk' background to the photo was provided by a satin fitted sheet that I already had at home (cut me some slack, I'm a child of the eighties). It took ages of ironing to get the creases out until it looked smooth and luxurious.
Cost:
Model's own
The book
Because ''Success Or Your Money Back' is due to be published in October 2012, the book in the photo is actually a dummy, created by Hannah, a wonderful intern at Hay House who painstakingly stuck the cover onto another book of the same size. The original title to 'Success Or Your Money Back' was 'Failing Upwards' (now one of the chapters in the book). We decided to change the name after discovering there was another book called 'Fail up' already out there. For the cover design, I worked with a brilliant designer called Steve Williams and we discussed many options – some of which are below. In the end, we used matt black card with gold embossed foil for the lettering.
Share this story