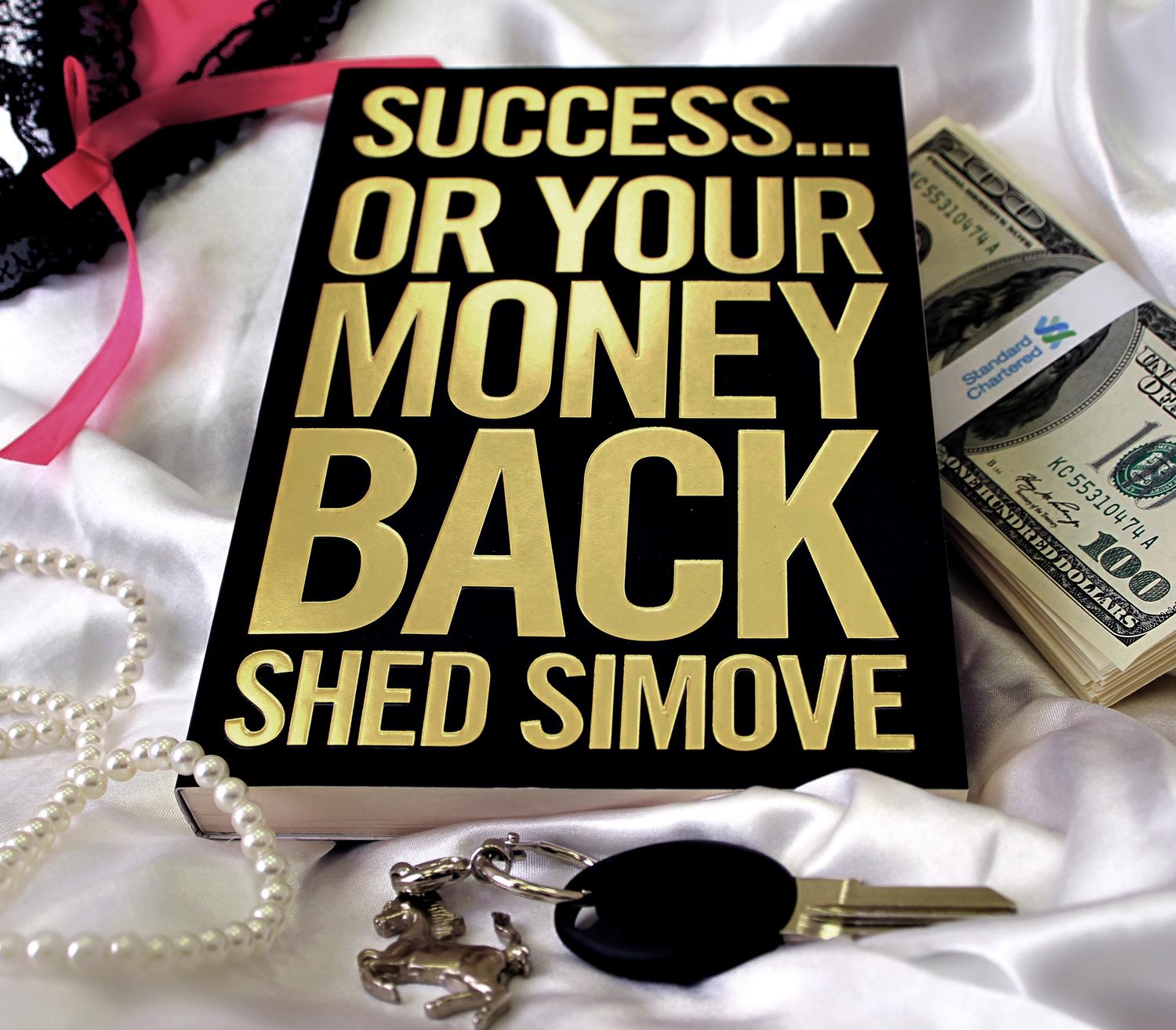 My sister says the finished cover looks like something Peter Stringfellow would design. I think the finished effect is a very tactile, very eye-catching and very sexy item. Maybe Stringfellow is on to something…
Cost:
41 years of my life to discover the secrets in the book;
Three years to actually write it; and
35 amazing, supportive and talented geniuses at Hay House.
The photoshoot
Rather than pay hundreds or thousands for a shoot, I used of one the many shortcuts I cover in 'Success Or Your Money Back' – which contains thirty secrets for getting anything you desire. When I want a professional, media-friendly image of myself or my products, I often pop down to my local 'Snappy Snaps' in Wandsworth. Most branches of Snappy Snaps have a mini photographic studio already set up and the helpful team that work there are often hugely passionate about photography. I shot the image with an amazing guy called Tom Banfield, whilst various mothers and babies had their photos taken around us.
Cost:
£30
Total cost:
So, what was the total cost of creating the promotional image for my book?
The answer:
£98.37
Total worth
And now, what's that image worth? Given that this article is roughly a thousand words, my picture seems to have neatly confirmed the old adage. As for the new measure of a 'thousand clicks', that's for you, and the world wide web to decide. Put it this way, I'd be over the moon with a hundred…
Shed's new book, 'Success Or Your Money Back' is released this October by Hay House. Find out more about Shed at www.ShedSimove.com.
Share this story