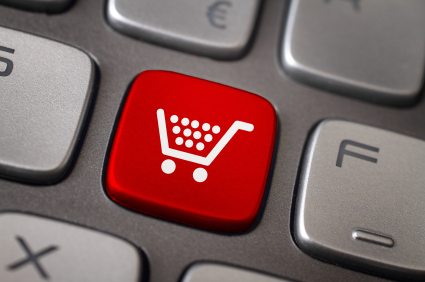 To 'change the way we shop forever' is the big idea behind?Marks & Spencer's?Plan A, an initiative pledging make them the world's most sustainable retailer by 2015. That sounds like an ambitious plan.?
Demonstrating social impact is a big deal for any commercial organisation these days, but social commitments can be quite hard to pin down. They are too intangible, peripheral to the person on the street. Most social impact campaigns feel like PR add-ons to a brand's marketing plan. Plan A on the other hand is presented as having a?bigger purpose beyond just profit: an ambition to fundamentally change the way we think about shopping which we, the customers, can all contribute to very easily. It's as easy as taking unwanted M&S clothes to Oxfam in exchange for a ?5 M&S voucher – there, a contribution to Plan A made within minutes.
Whether or not Plan A will hold its promise, one thing is clear: the way we shop is changing. We hear a lot about the death of the high street under the rise of the online marketplace, but in all this doom and gloom there are retailers thriving in the UK. They're the ones who are one step ahead because they embrace the tools the online marketplace gave them for something essential: getting their customers involved.
Owen Hughes, Creative Director at branding consultancy Wolff Olins, has been observing campaigns like Plan A for years. He thinks that retailers like M&S, Groupon or ASOS are thriving in the digital marketplace because they have found a way to turn their customer into a participant.
?I was looking at the retail market and part of what interested me in the way M&S did their campaign was how they made it feel like it relates to you and me,? Owen says. ?I've seen many trends in retail that are growing and one of them is allowing customers to be a part of what you do. Successful retailers aren't simply selling, but encouraging customers to collaborate, to be more active.?
The digital marketplace has given retailers the opportunity to be reactive. Instead of simply offering the product, you can now ask the consumer ?What would you like to see?? and ?Will you help us create it??. Customers expect to be users, not just consumers. A very successful example for this approach is NIKEiD, a service allowing customers to personalize and design their own Nike merchandise.
Digital tools allow for this kind of interaction, and many retailers embrace the possibilities this offers. Digital doesn't make the high street superfluous, but it changes the structure of your business. While digital is the way to interact with your customer, stores will always provide a different experience, Owen tells Real Business. His advice to retailers is to avoid seeing the two as separate entities.
?[Retailers] need to be thinking of digital less as a channel and more as something ubiquitous. Don't think of it as an add-on to the experience of your store, but woven into everything your customer does.?
As soon as your business has mastered how to create that balance, you are one step ahead ? and that will help you to hit the ground running when the next challenge arrives. The customer experience is already shifting from online to mobile. How to make it as easy for your customers as possible to shop on-the-go is already one of the big questions in retail and it will become bigger.
?Mobile is the next big thing in a few years, so we already have to concentrate on allowing users to use mobiles to actually buy stuff,? Owen says. The way to success from a retail perspective is to thoroughly understand how customers shop. This is the kind of knowledge you don't buy for money: ?Data is the currency for getting the most value from your customers.?
Share this story