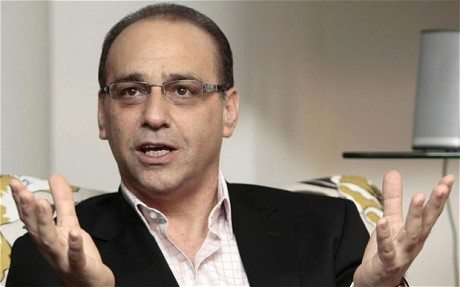 Small businesses are always asking me how to succeed in the competitive market place. The answer in most cases is surprisingly short and simple. You need to have passion, common sense, do your homework, have a back-up plan and watch your cashflow. That?s my advice to any business starting out. But given that we face some of the toughest economic conditions in decades, these days I also suggest to many business owners that they think beyond the horizon of UK and start selling overseas. And it?s not about targeting the usual suspects ? Ireland, France, Germany or the US. Asia, in particular, has huge potential. Its young people are becoming better-off, more brand conscious and ever more interested in buying British products and services. Take a look at the figures. By 2030, the Chinese and Indian middle class will add up to one billion people. Vietnam?s GDP has doubled every decade since the mid-1980s. Around 20 million people in Vietnam now have the same purchasing power as the average Australian citizen. (Would you believe that about 16 million people in Vietnam support Manchester United, for example?) According to the World Bank, Hong Kong and Singapore are the easiest places in the world to do business, while the Philippines? population of 98 million makes it one of the largest English speaking countries on earth. But with firms in other countries competing for the opportunities in Asia, we have to keep on our toes and up our game. Many UK companies, particularly small businesses are uncertain about how to capitalise on the opportunities in Asia. This is quite understandable and much of this is to do with fear of the unknown. That?s why I also tell businesses ? before they even think about exporting ? to check out how UKTI can help. They can assist in your research of markets and, above all, help you to understand who you should target. When I did my television programme
Theo?s Adventure Capitalists
, looking at opportunities in Vietnam, India and Brazil, all the firms had advice from this relatively unknown government department that helps UK companies grow their business overseas. Qualified advisors reviewed plans thoroughly and checked whether the business proposals stacked up. They helped the firms to find out what red tape, taxes and consumer habits they would be up against. My final piece of advice to give to Britain?s small businesses is to act now. Asia?s economies are going one way: up. What better time to achieve your entrepreneurial ambitions than the Year of the Dragon?
UKTI, in partnership with RBS and NatWest, is hosting a business masterclass "Explore Asia, a world of opportunities for UK companies" on 12 key Asian markets on February 9, 2012 at Central Hall, Westminster, London, SW1H 9NH.?For a discount, quote PARTNER12.
Theo Paphitis stars in Dragons? Den, presented?Theo?s Adventure Capitalists, is a retail expert and chairman of Boux Avenue lingerie plus Ryman Stationery.?
Share this story