In a trading statement outlying how his businesses, which include Ryman, Boux Avenue and Robert Days, fared over the festive trading period, Theo Paphitis said: "As anticipated and reported, the Christmas trading period, as has been the case for most of this year, was 'hard work' for many retailers. "In all my years, I have never seen it so hard and unforgiving where the shopper will punish you if you take your eye off the ball." Retails including Mothercare, Debenhams and House of Fraser struggled during Christmas, leading to profit warnings and even a move to renegotiate property rental rates. Sergio Bucher, CEO of Debenhams, explained: "The market has been challenging and particularly promotional in some of our key seasonal categories and we have responded in order to remain competitive for our customers, which has impacted our profit performance. "The market dynamics we have seen have reinforced our view that we need to move even faster to implement the cultural and organisational changes needed." Figures from Visa, as part of its UK Consumer Spending Index for December, highlighted the worst year for consumer spending since 2012. Mark Antipof, chief commercial officer at Visa, commented: "Christmas rounded off a lean year for retailers with consumer spending seeing its first consistent 12 month decline since 2012. "December's consumer spending figures confirm our earlier prediction that the UK would see its first fall in overall Christmas spending in five years. This result has bucked the trend of the previous four years which saw annual consumer spending rise by an average of 1.7 per cent." While Visa believes the high street has "suffered" recently, it also noted online spending holding up. Hotels and restaurants were a "bright spot" in December's results.
---
Dragons' Den investor Sarah Willingham on what business worries keep Brits up at night
Sarah Willingham, founder of Bombay Bicycle Club, discusses the challenges that keep British business builders awake at night – and how to overcome them.
---
Going into further detail about his estate, Paphitis added: "We found that footfall in our stores operating in the key regional shopping centres was weaker than expected." The entrepreneur, made famous during his period on BBC TV show Dragons' Den, believes government thinking around changes to business legislation, policy and taxation of revenues is "lagging behind" the development of the retail sector globally – creating more uncertainty and risk. "With very little interest shown by government in this key economic pillar, it really does feel like retail as we know it is creeping closer and closer towards the precipice."
Retail figures from Visa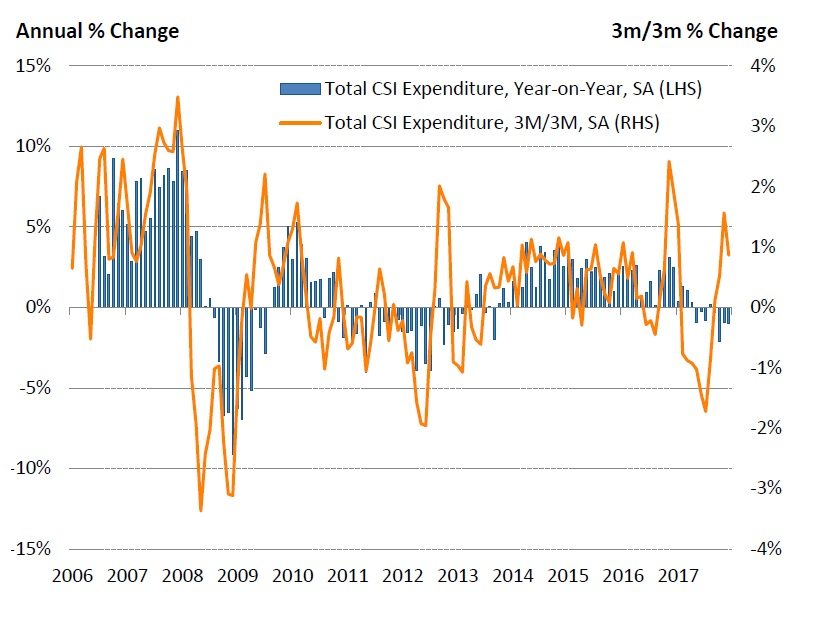 Share this story