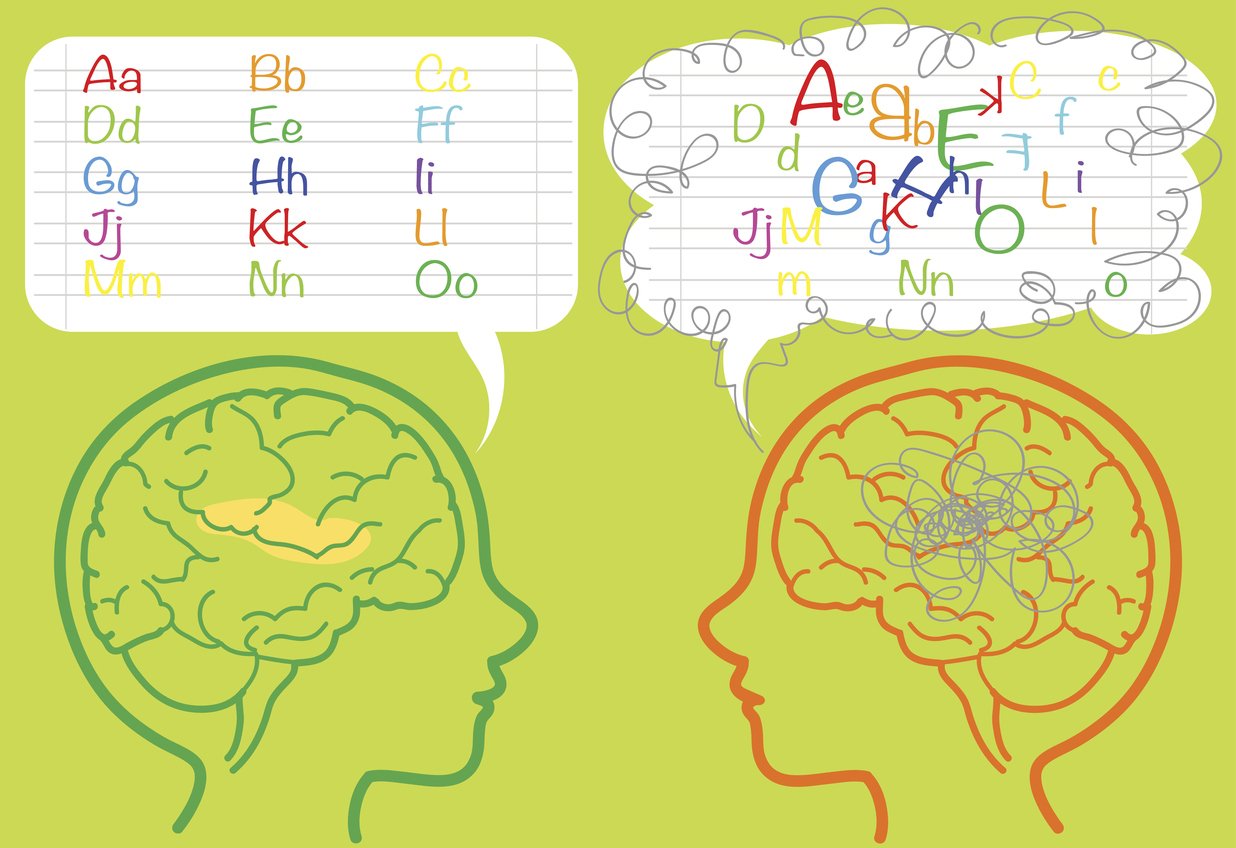 According to Secretary of State for Health and Social Care, Matt Hancock, imagination, creativity, neuro-diverse dyslexic abilities are the skills of the future. So how can leaders support employees with dyslexia According to
British Dyslexia Association
(BDA),
dyslexia is thought to affect around 10% of the population. As a result, around
2.9 million workers
are affected by this learning difficulty, so it's likely your business currently employs or will employ someone with dyslexia.
For many, revealing a learning difficulty in a work setting will cause feelings of anxiety, stopping those affected asking for help. This means behaviours can often be misunderstood as lack of capacity, commitment or carelessness. However, those with dyslexia can bring great strengths to organisations which is why encouraging people to talk about it is vital.
The most common signs range from finding it hard to formulate thoughts rapidly enough to join in conversations,to mixing up letters within words and words within sentences. Struggling to schedule work, missing deadlines and remembering and recording the contents of meetings and messages are also very common.
Spotting the signs and encouraging an open conversation will ensure those living with dyslexia enjoy work feeling supported to achieve their full potential. To help, the
wellbeing experts at CABA
offer 8 ways in which leaders can support employees with dyslexia.
1.
?
Set up a mentoring scheme
This helps the workforce feel more comfortable talking about difficulties in the workplace. It can also help to subtly encourage those that may be struggling to come forward and ask for help. A
mentoring programme
doesn't need to just be for those with dyslexia either, it can offer tailored advice and support for anyone who may be suffering with anxiety,
mental health
or any other form of learning difficulty in the workplace.
2.
?
Create dyslexia friendly content
If you recognise that an employee has dyslexia, use easily readable fonts such as Arial or Comic Sans. Don?t use small fonts and try to avoid italic where possible as this can cause letters to appear more crowded. Use headings to create structure and help employees navigate through content. Avoid background patterns or pictures that could easily act as a distraction from the text.
3.
?
Adapt your communication style
You should ask your team member their preferred method of communication. For example, if the individual is a visual learner you could highlight important points using a mind map or flow chart. Ask the individual what works best to ensure you get the most out of them. Remember, everyone works in different ways.
4.
?
Training services
The
British Dyslexic Association
And
Helen Arkell
Dyslexia Centre
offer a range of services to help employers support anyone experiencing work based learning difficulties. Make sure you set aside budget to invest in resources to help aid people with dyslexia.
5.
?
Raise awareness
If harnessed correctly, traits associated with dyslexia can be extremely beneficial to any business or workplace. Why not run a dyslexia awareness course for all staff to clarify any misconceptions" Use a qualified and experienced dyslexia specialist who has experience training and tutoring in the work environment.
6.
?
Alternative workspace
Dyslexic workers can often find it hard to concentrate in a noisy and busy environment. Allow these employees to use an alternative workspace such as a meeting room to help them focus when they really need to. If this is not practical, then providing headphones or earplugs is a useful alternative.
7.
?
Encourage the use of calendars and alarms
Using calendars and alarms can help to track time in a more visual way. In turn, this will help employees stay on schedule and meet deadlines. You could use diary invites to remind them of an important deadline and try providing desk calendars too.
8.
?
Diagnostic assessment
Finally, offering a diagnostic assessment for any staff that may be dyslexic will help you truly understand how best to support your team member. You can arrange a diagnostic assessment via the
BDA
. In some cases,
CABA
may be able to provide means tested financial assistance for those who are unable to fund a diagnostic assessment.
Employers should create an open and honest environment to allow people to talk more freely about dyslexia and
other learning difficulties
. Organisations should accept that everyone works differently and must look to
adapt to individual needs
. This will not just help the individual but the whole organisation. After all, employees are more likely to perform and be more productive when they have the right support.
Share this story