It has been a challenging decade for businesses to say the least. The financial crash of 2008, the economic and political uncertainty of Brexit and now, there is the talk of another recession.
Should you be worried No! And you can trust me on that one. When my business partner and I established our own business the world was in the throes of one of the worst financial crises in living memory.
A volatile time can be a lucrative time
Despite advice to not set up during such a volatile time, over the last 9 years, our company has enjoyed consistent year-on-year growth in both revenue and profit.
We have won numerous awards including the Queen's Award for International Trade and have also been listed in the Sunday Times Export Track 100 and FT 1000 this financial year. Currently, we are on course to achieve £35m- £40m in sales.
If there is one lesson that we have learnt, it is that challenging economic climates are not the time to duck and cover. This is when you should come out fighting. Here's how;
Believe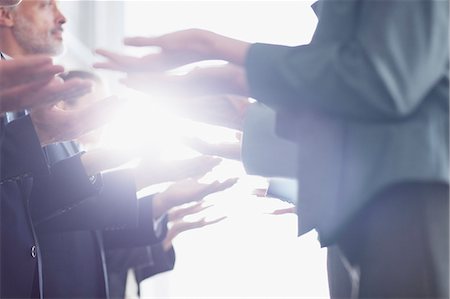 Significant events such as recession or Brexit are just one of several external factors that will occur during the life of your business. They come and they go. Your ability to power through and succeed will be dependent on what you believe in and how you then act when the landscape changes.
The best businesses, the ones who succeed during both buoyant and challenging markets are those that are built on strong foundations both physically and mentally.
No matter what the market is doing, your success will depend on the ferocity of your belief in your business. Nothing is going to kill it quicker than the wrong attitude.
When you believe in yourself and your people, you will always find the energy, enthusiasm and solutions necessary to drive your business forward.
Just as passion energises those around you, negativity is also contagious and can only end in decline. Cut all negativity away immediately, believe that you will succeed, and you will bring the business with you. Do not let external events rob you of your faith. Remember, a great product or service will always remain a great product or service.
Focus on the things you can control
Personally I operate 95% of my business in Europe. Does that mean that I have closed our doors and pulled down the shutters just because of Brexit?
No. We have looked at what we need to do to ensure we are in the strongest position to keep growing. Whether that means opening offices in Europe, which we have already done, or placing a greater emphasis on placing European candidates.
Successful entrepreneurs…
They do not look around for something or someone else to blame. They focus on themselves and their businesses and ask, ?what do I need to do to continue to beat the market
For example, if morale or productivity is low, the economic climate will likely only be partly responsible. More likely, it is being driven by forces inside the company and it is those that you need to focus on adjusting.
During an economic storm, concentrate on what you can control and let go of the rest. Once the sky is clear, you will inevitably be in a much stronger position.
Act
Building a successful business is about making decisions and making them quickly. This is vital during economic uncertainty or a downturn. When the winds of the economy start blowing in the opposite direction, it is then time to quickly assess your situation and respond.
Mitigate the risks…
Look at where the risks are and find ways to mitigate against them. More importantly, look for the opportunities and capitalise on them. There are always growth opportunities no matter what the economy throws at you.
If sales are slowing, don't watch it happen, push harder. Savvy entrepreneurs know that when a recession hits the weaker competition wait for the car crash. For many, it is a self-fulfilling prophecy. This isn't the time to join them but to fill the vacuum they have left for you. In times of uncertainty, people and situations need leadership. Whatever you do, do something.
Don?t buy into the hype
No matter what the media tells you, there is always business to be done. You have just got to go out and hunt it out. When the economy declines, there are still problems to be solved and budgets always available for exceptional products and services that solve them.
Any market may shrink during turbulent times. But I know that the European staffing market is still worth a massive £156bn. It is therefore up to me to find the opportunities in front of us.
The best do well whatever's going on…
It is well documented that the best salespeople do just as well during a recession as they do in a healthy market, and the best businesses often increase market share during these times.
They do not change who they are or how they do it. They believe in their model, stay true to their process and if necessary, make small tweaks to the offering to adjust to the market.
Ultimately, the best way to manage economic change is to trade through it. Just think, if you can clean up during a recession, what do you think you would be capable of when the market recovers?
Right now, is there nervousness" Yes. Is there uncertainty" Yes. Do your clients still need top talent" Yes. Could I quadruple my business" Yes!