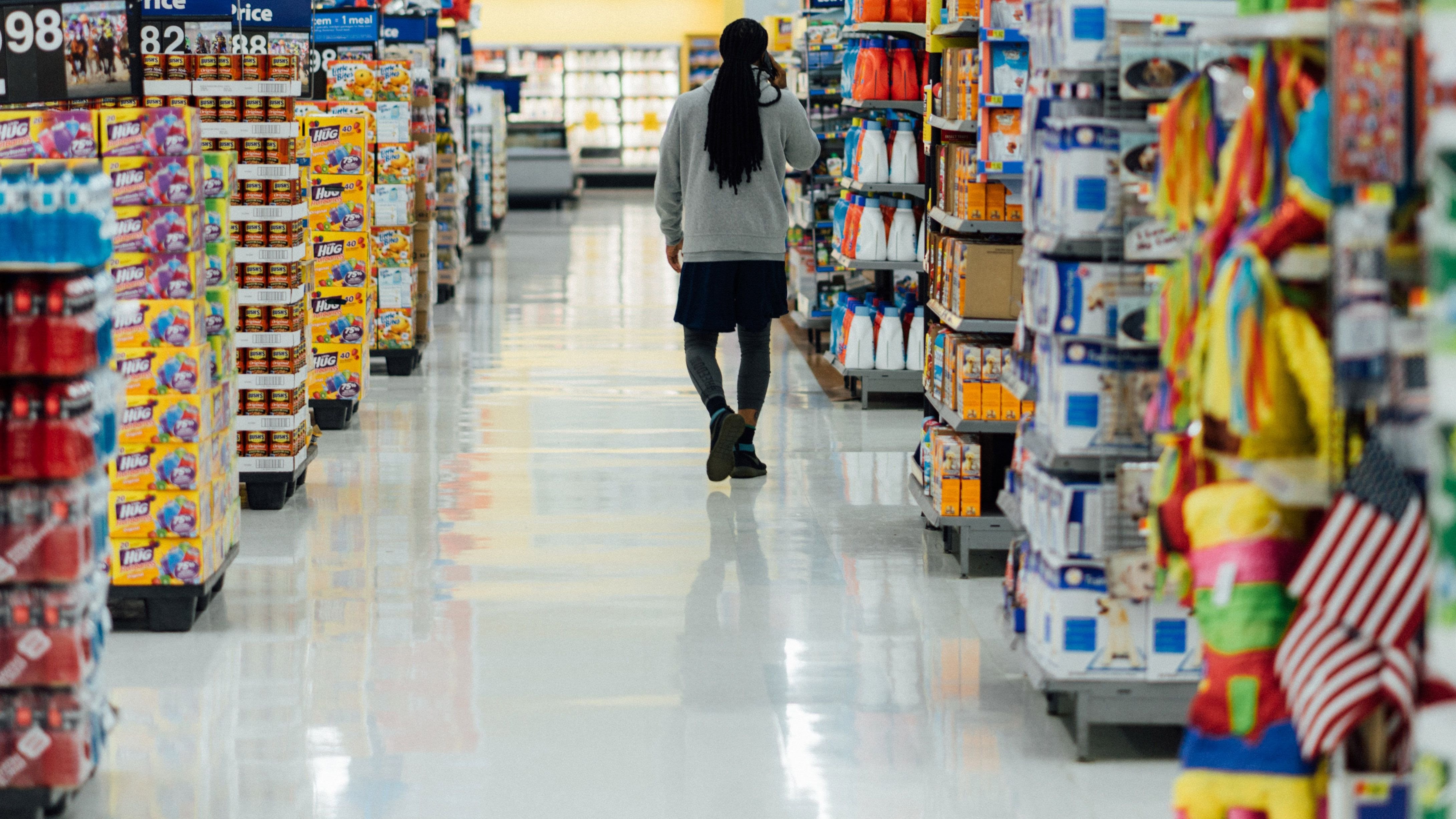 What's the worst part of venturing into a shop? Not finding your size of clothing in the sale? Missing out on free samples around the store? Trying to find a space in the car park near the store entrance? How about the lengthy amount of time you have to spend in the checkout queue on a busy day? Well thankfully, till-free shopping may take that stressor out of the equation.
Sainsbury's launched its first ever till-free shop. No checkouts, no queues, no stress.
Sainsbury's busy store in London's Holborn Circus has been given a mobile-first makeover, so customers can scan and pay for their goods via their smartphone on the go. Staff are now free to spend their time helping customers on the shop floor.
In a further bid to increase efficiency, products such as wine, beer and cigarettes will not be sold due to the time it takes to verify a customer is over 18.
"We know our customers value their time and many want to shop as quickly as possible – technology is key to that, said Clodagh Moriarty, group chief digital officer at Sainsbury's.
"Our checkout-free experiment will last for three months during which Sainsbury's will assess customer and colleague feedback to decide on a wider rollout."
But what does this mean for retail staff? In this first instance, staff will still be in the store assisting customers throughout the shop, so the numbers will roughly stay the same. But if the experiment is successful, could this mean a reduction in the number of staff in stores, and in turn, shrinking the recruitment process? Could it also mean redundancies are on the horizon? We spoke to Liam Grime, employment law consultant at ELAS, to get his perspective. "Replacing workers with machines, in any kind of industry, is ultimately going to result in redundancies being made. In fact, we had a client a few months back who had to let a production department go because they had replaced them with machines that could work the production lines," Grime said. "Where this is the case, it's usually a long-term cost-cutting exercise and would also mean that businesses will have a potentially big redundancy pay bill on their hands. However, before making any redundancies, employers will need to consider if there are any other ways to avoid redundancy, such as alternative employment."
"Employers will also need to ensure that the correct redundancy procedure is carried out in order for it to be considered fair in the eyes of a tribunal should it come to that."
"Supermarkets will face the same situation, but I imagine it would be difficult to have a completely staff-free supermarket," Grime added. "They would need some kind of physical presence there to keep an eye on things like security for example, to make sure nobody is stealing. Or somebody to help those who struggle with using the self-service checkouts, which are sometimes as useful as a chocolate fireguard."
Share this story