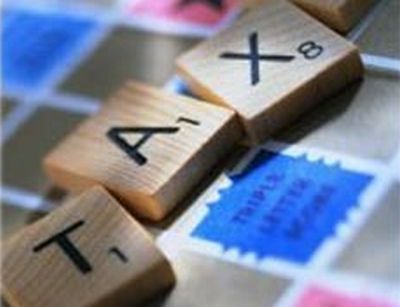 As a nation, we are paying more and more taxes. The introduction of the 50 per cent tax rate in April 2010 was the first step targeting the UK's top earners – and we know that high taxes are here to stay. Expect to see more and more taxpayers fall into the top tax bracket as thresholds are squeezed.

The UK prides itself on its entrepreneurialism and the government sees these people as a way out of the recession. However, it's these high earners, be it entrepreneurs or otherwise, who have the proportionately heavier tax burdens. Increases in tax rates and lowering of thresholds have been coupled with the imminent removal of tax breaks, such as the family tax credit and child benefit, which creates a double whammy.

We're in danger of people feeing completely over burdened with tax after the changes of recent months. While we accept that we all have to pay our taxes, there is no reason why we should pay any more than we have too.

Here are our top tips for helping minimise tax liabilities:
1)
Time your income and know your tax brackets
: Make sure you are making maximum use of personal allowances and lower rate tax bands for you and your spouse. Where you have influence over the timing of your income – as do many entrepreneurs – work out the timing of bonuses and dividends as it can make a big difference.
2)
Form of income
: While capital gains tax rates increased in June, the top rate is still substantially lower than the highest rate of income tax. As an entrepreneur you may have the ability to extract the wealth out of your business in the form of capital (ie shares) rather than income, especially if the income is surplus to current requirements.
3)
Tax efficient investments
: Investing surplus funds into capital assets (eg: property) or Enterprise Investment Schemes or Venture Capital Trusts which have favourable tax treatment is good practice. EIS and VCT investments are quite risky so discuss these with a professional adviser first. It is important not to overlook some of the simple planning points such as maximising ISA's – over a period of time a large sum can be built up.
4)
Wealth planning
: Passing wealth onto the next generation is always a difficult subject but with no reduction in the inheritance tax burden in sight it is an issue that can't be put off. There are many planning ideas and IHT efficient structures and products in the market place which can mitigate the burden.
5)
Use of trusts
: The use of trusts in the right circumstances is another tax efficient way of passing income onto the next generation. The income in the hands of children can be used for a variety of purposes, whether that's to fund, for example, university fees, or help them get on the bottom of the property ladder.

Andrew Hubbard is the national chair of tax at RSM Tenon
Share this story