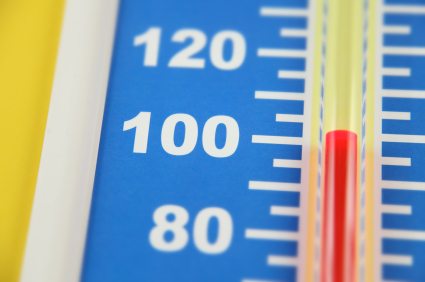 It's a must to ensure your company is best positioned to benefit from the sectors/themes most in vogue. So, what are the some of the rubrics to follow?
Position revenues as much as possible as coming from a ?hot area?;
Target buyers who need to capture those specific revenues;
Consider whether a certain business model within a sector attracts a higher multiple; and
Think how to generate ?hot area? income from existing assets
A good example of re-positioning revenues is The Profile Group. The company spent three years before its sale, which we executed this February, moving from print to digital-only delivery. This was a transition that cut into company profits in the short-term, but the process allowed Profile Group to sell itself as a digital company commanding a significantly greater sale multiple than a ?dead-tree? print publisher. The Profile sale ? for ?8m on EBITDA of ?1m ? to Centaur Media was helped by the fact that Centaur was under pressure from shareholders to increase its percentage of digital revenues. Targeting buyers who are looking for a specific revenue stream helps to further boost multiples on sale. It's a good tactic to reshape a company to adopt a business model that attracts higher multiples, naturally. For instance, when Sterilin, who make disposable packaging for medical and laboratory environments, began to consider a sale, it took steps to rebalance its activities to attract a higher valuation. Management committed more resources to R&D of new products versus straightforward manufacture and distribution. A typical valuation of an R&D orientated company in the sector is an EBITDA multiple of eight to ten times, while it is only around a multiple of five times for a traditional manufacturer and distributor. Being perceived as a company that can potentially generate significant additional ?hot area? income from existing assets can also boost valuation. For example, pay-day loan company Wonga, which is reported to be mulling a US flotation, is certainly valued for the profitability of its money-lending model. However, speculation that it may float with a valuation multiple of up to 20x (the high level that LinkedIn went public at in 2011) is based on the fact that it can be viewed as a consumer data business (its lending decisions are based on algorithmic crunching of thousands of pieces of data about borrowers), giving it the potential to sell a greater array of ?hot? financial services to an already well-tracked community of users. Moneysavingexpert.com, recently bought by Moneysupermarket.com, has also benefited from the fact that, far from being simply a consumer finance price comparison website, it has very active forums with many registered members giving the company a ready-made sales community to push other products and services.
What?s hot at the moment?
Digital publishing;
International on-line niche businesses;
Branded consumer and food products;
Medical device manufacturers;
Peer-to-peer and payday lending companies; and
Consumer data companies.
And what's not?
Paper-based publishing;
Bricks and mortar retail;
Travel companies;
Cosmetic surgery clinics;
Care home providers; and
Small-cap brokers.
Potential buyers value growth potential over steady profitability. They need to be sold a story, a compelling narrative. Capturing the magic of some hot sector or service for a business adds lustre and allure ? and tempts buyers to pay top multiples.
Caroline Belcher is a partner at Cavendish Corporate Finance, which specialises purely in advising owners on how to get the best price when selling their businesses and then successfully leading on the deals.
Share this story