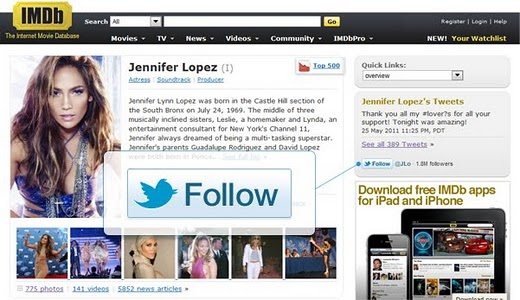 Twitter's one-click "Follow" button will make it easier for your customers to follow you on Twitter.?
Previously, if someone wanted to follow you, they'd click on a Twitter link on your website. That would take them to your Twitter page from which they could click on a "Follow" button to join your feed.? So that was two clicks instead of one ? and involved customers navigating away from your site. Twitter's new "Follow" button allows people to follow you with one click (? la Facebook "Like"). The new Twitter "Follow" button is easy to set up ? as easy as
one, two, three
.? Introducing the Twitter "Follow" button in a blog post, Twitter's Brian Ellin says: "For publishers and brands, adding the Follow button to your website and using Twitter to stay connected with your audience is a powerful combination.? "People who follow your account are much more likely to retweet and engage with your Tweets, and to repeatedly visit your website." The tool to get your own Twitter "Follow" button seems easy enough to use, so why not
give it a try
?
Share this story