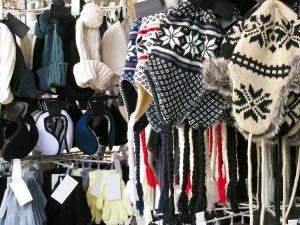 The new statistics show that retail sales volume decreased 2.7 per cent year-on-year (yoy), compared with August's 3.9 per cent growth, when compared with the previous year.
The greatest downward pressure with the figures were from clothing and footwear sales, which was done 4.1 per cent. It is believed this is a result of uncommonly mild weather later in the year, which has meant that fewer people are buying winter wear. ONS has said that reduced purchases of clothing and footwear combine with cooling consumer confidence and low growth in wages, according to the YouGov/Cebr Consumer Confidence Index which has slowed down recent months. The Deloitte consumer index (Deloitte Consumer Tracker) shows a
seven point increase yoy from Q3 2014.
However, intense price competition and the resulting low inflation are encouraging people to shop, especially in the food and petrol markets where prices have fallen 0.3 per cent, and 5.4 per cent respectively. Richard Lowe, head of retail & wholesale at Barclays, said: "While September saw sales of clothing dip due to unseasonably mild weather, overall, we are still surprisingly seeing year on year growth. "Retailers are now concentrating on the months ahead and are feeling optimistic about consumer spending over the festive period. Many retailers will now be focusing on popular shopping events like Black Friday, with themed promotions to entice shoppers into stores and online in the hunt for a bargain."
Image source
Share this story