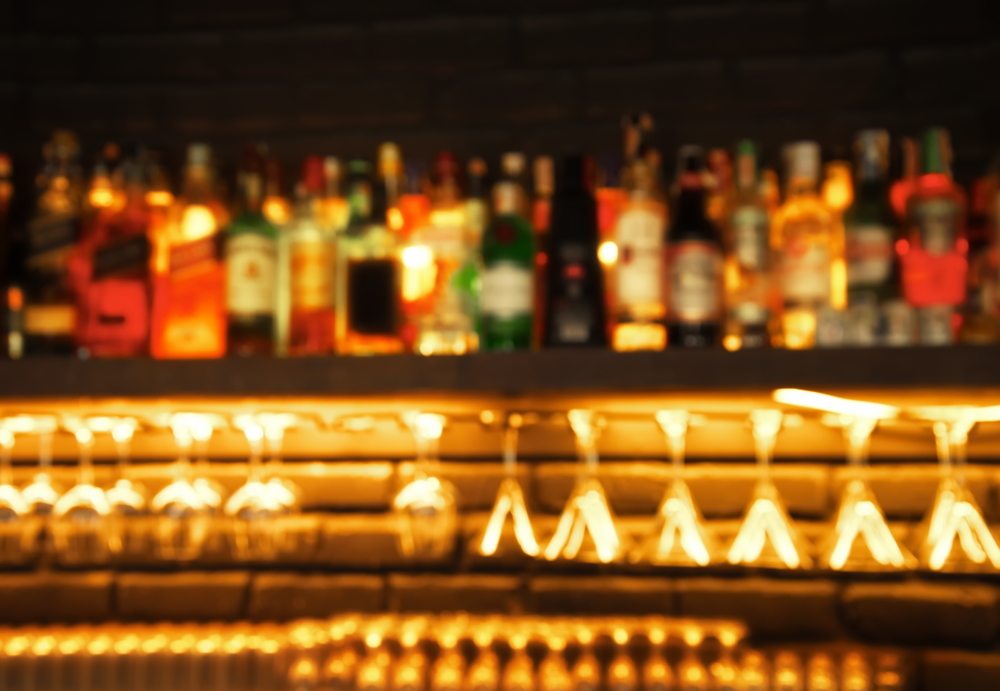 The 'Bermondsey Beer Mile', it sounds like something straight out Peaky Blinders doesn'tit" It sounds like a place where you could imagine illicit brewers stirring moonshine, whilst their dastardly bosses count the cash in a back-room somewhere… But coming back to reality, this area of London has become something of a British booze brewing eco-system, and home to a number of distilleries producing artisan-style products. Whilst this alliteration rich hub for alcohol production may be of interest to many bearded 'home-brewed nerds'," it's also of big interest to the East-Asian market, who are buying up their products with reckless abandon… But before we get to the exporting market, let's look at the general popularity of the UK spirits industry first.
The British spirits story: Long-term growth
According to data compiled by HMRC, the sales of spirits in the UK rose to a record high of £3.5 billion in 2017, that's up from £3.3bn the year before. In response to this rising consumer demand, the number of distilleries in the UK, has also, unsurprisingly increased: Some 201 new distilleries, including whiskey makers and gin-producers, have opened in the UK over the last five years. Bringing the total number of distilleries, as of late 2018, up to 315. In terms of the value of the British spirits market globally, the pull of British brewed booze is ever-growing.
From January to June 2018, exports of British gin reached £279 million
. Even back in 2016,
gin exports were noted to have grown 166% since 2000
, showcasing a long-term growth trajectory of spirit exports from the UK to the thirsty worldwide market. But it's not just gin that's selling well, scotch whisky is also a great British export product, where, in the first half of 2018,
exports increased to £1.97 billion, marking a 10.8% rise i
n the value of exports against the same period last year.
'British traditions' are a key and low-cost USP for exporting spirit brands into Asia
So, we've evidently seen the demand for UK spirit brands
increase
in the consumer market. But what we may not have realised, is that these brands, and 'artisan' style brands in particular, have a great low-cost USP. But what is it" well, it's something that other, non-UK producers cannot compete against,?namely, their distinctly British flavour, and I don't mean the taste. Call it the pull of that 'old world charm', or whatever you like, but evidence shows that the demand for the
consumption of British craft spirits has been doing well in the Asian market
for a number of years. Why" Well, whilst East-Asia, has become an international hub for en-masse manufacturing, but it's not always synonymous with craftsmanship and quality. Britain may no longer rule the proverbial seas when it comes to global manufacturing, but the artisan nature of smaller alcohol products are enough to tempt the East-Asian market and their quest for traditional brands, as well as their relentless buying power.
British made goods are a weak spot for Asian consumers: An entrepreneur's testimony
This was exactly what inspired
Siddharth Shankar
, a past Real Business interviewee, to start a business that exported high-quality British made products to the Asian market:
"I don't think Asia is particularly strong at producing en-mass quality products. It's not a natural quality there. I was working across multiple industries in the Asian market, even then I could see the demand for quality British made goods. Siddharth Shankar, Tails Trading
Luckily for smaller British alcohol producers, in particular, they don't have a lot of work to do to appeal to this market, the below company is an example of why…
The London Distillery Company: A brand riding the demand with success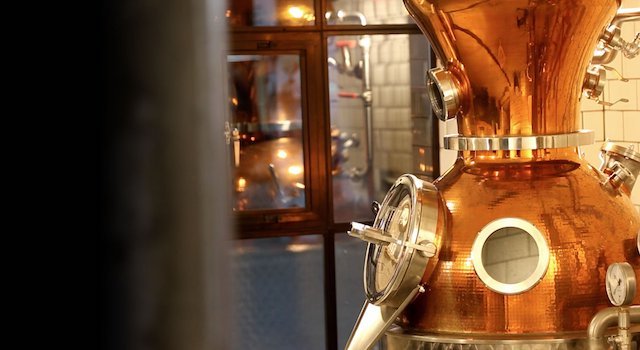 Instead of trying to compete with global drinks producers, instead, smaller UK producers must focus their work on building a brand that's associated with history, legacy and tradition, even if in reality, it's not. There are no big expensive tricks here, it's all in how they label their production process, and their 'back-story', (hint) tradition, tradition, tradition! But don't just believe these generalised statements about the East-Asian thirst for British brewed booze, there's a London based distillery SME who's tapping into this demand with great success. Under its CEO, Killian O'Sullivan,
The London Distillery Company
is one such brand that's selling the vision of British tradition-laden culture to appeal to?
'middle-class' consumers in East-Asia.
Based on London's eponymous 'Beer mile', it produces 'traditional' English tipples including gin, triple sec, vodka and whiskey. This young, yet stepped-in-tradition company is an example of how British booze producers can brand themselves as purveyors of tradition if even their company doesn't even have any. Only founded in 2011, The London Distillery Company is credited with bringing whiskey production back to London, (after a period of 100 years no less!). Just take a look at their mission statement (check out how it's steeped in the narrative of tradition and legacy):
"Inspired by the name and aspirations of a young entrepreneurial engineer from 1807. The London Distillery Company builds on the traditions of the great innovators of the Georgian era. In that spirit of innovation, we strive to create traditional offerings with a contemporary twist." The London Distillery Company
Impressive expansion abroad
Clearly, their branding has worked wonders, and the company has signed
new deals to increase the availability of its brands across Asia
. Drinks99 is the distributor that has been appointed to carry their products to wealth hubs including Hong Kong and Macau Another distributor, Brand Connect, is taking on this job for them in the South East Asian region, targeting new markets in Thailand, Vietnam and Indonesia as well as Singapore.
The brand is also tapping into the 'duty-free' market via the recent launch of Kew Hong Kong Edition Gin at Hong Kong International Airport.
" Again some clever brand marketing here, where this 'specialist product' is an expansion of the established Kew branded organic spirits range that it already produces for the UK market. Once again, the brand has kept it's 'traditionally British' roots strong even when launching new products specifically for the East-Asian market. The London Distillery Company is also putting their money where their mouth is when it comes to banking a global expansion agenda of this extent, and is in the process of raising up to £2.5m. Revenue is expected to exceed ?6m by 2022 as a result of the company's expansion plans. So, embryonic British booze producers, watch this space and get inspired…
Share this story