"There's nothing more complex than a human being's mind at work," Reciniello said. Like it or not, doing business today requires navigating psychological terrain. Corporations are not people, but are made up of people. To ignore the imperfect humanness of professional interactions is a foolish omission that will always undermine success and satisfaction.
There's a reason why such emphasis has been placed on mental health. The human brain is capable of amazing feats. But it's surprisingly fragile and can be manipulated in numerous ways. By understanding psychology you will be better able to make the most of other peoples' minds including your own.
"The role of psychology in leadership is both intrinsic and misunderstood"
It's a quote from Shaun Thomson, CEO of Sandler Training (UK), who talked to Real Business about the subject. Leaders are still human, he explained, and are subject to the same psychological conditioning as everyone else.
"People react to situations, events and other people based on their own beliefs, which come from their unique individual history, in turn determining their behavioural culture and psychology," Thomson said. "We repeat patterns of behaviour and do the same actions on autopilot, to the point where many believe they have no choice but to repeat those actions/behaviours.
"Worse still, behaviour can become so engrained that it makes you completely blinkered we believe everyone thinks the same way and that makes it difficult to see someone else's point of view. For a leader this could be catastrophic. Running a business is one thing, but to grow and build a team requires empathy and a mix of personalities and strengths to yield the best results.
"It's critical for leaders to examine their own psychology and how it affects their leadership style, as well as the company's productivity and growth. It's common for people to build up self-limiting beliefs that hold us back, such 'I am not good with figures,' or 'I am not good at motivating a team.' They can genuinely believe it to be true. A more accurate description would be 'I do not like/want to be good at figures or managing a team'. This habit can be overcome people can change.
To do so, bosses need to stop being afraid to fail (or allowing others to fail) because acceptance of failure breeds success longer term. People should be allowed to try, to push themselves outside of their comfort zones and to reach new heights.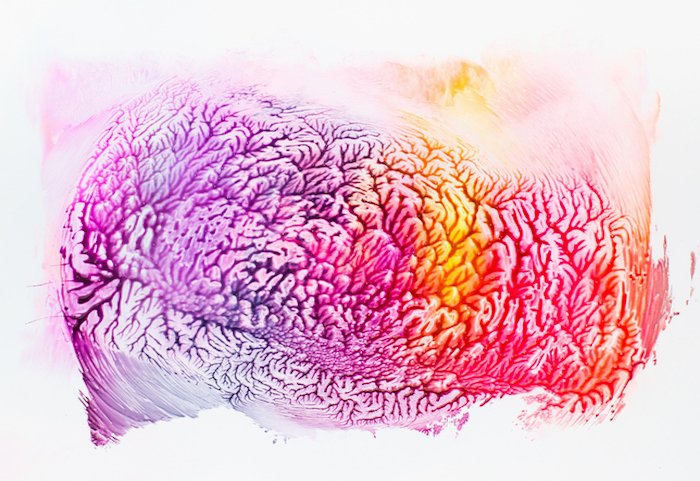 The role of psychology in building and motivating a team
A lack of trust, the foundation of human connections, is often a factor that gets in the way of business growth. No workforce will be satisfied if it is made abundantly clear they are at the very bottom of the food chain. Most people already think they are perceived as replaceable it's your job to make them think differently.
Many business owners just don't have the trust in their team to walk away and let them run the business. "Trust is essential, but trusting blindly is foolish to achieve real trust in your people you have to build the foundations that your trust will be based on," according to author Marianne Page.
"Hire to your values and those values as the compass that guides every decision, behaviour or action that you take. Train everyone in your team in the one right way your way to do every task in the business. Everything in your business needs to be uniform and consistent so that your team are at their most productive.
"Empower your team by getting those who are the best at certain tasks to create ?How tos" for each task. Ask them to show you and have a conversation around ?Why do we do it this way. Listen to their ideas and thoughts, areas that could do with improvement. Also, let them train their colleagues in the one right way to do that task in your business."
Instead of restricting your team, Page added, they will learn how to do things in a simple, logical and repeatable way. Be a leader, not a dictator. Let go, step back and steer rather than drive. Productivity will increase because you have an organised team who know what they are doing, how they should do it, and they have the mental space to see the next steps.
Likewise, focusing on the strengths of individuals within a team, and recognising that each member will excel in different areas, allows a leader to build a highly-functioning unit that will have the ability to adapt to any given situation. A team that is free from fear of recrimination and is given the tools and freedom to make choices will be a team that is engaged and motivated.
Engagement in four key areas
"In order to develop personally and as a unit, individuals must be engaged in four key areas,"?Susy Roberts, executive coach and founder of Hunter Roberts, made clear. "Basic needs are knowing what is expected of them and being given the tools they need to perform their role. Individual requirements that should be met are being given the opportunity to do what they do best.
"Within the team, each individual must know their opinions count, that they are aligned with the mission or purpose of the organisation, that their co-workers are committed to quality, and that they trust and can be trusted. Finally, growth must be measured and rewarded and opportunities given for further development. When all these areas are taken care of, engagement will be maximised, employee turnover will be low and growth will naturally follow.
"Evidence from the European Journal of Work and Organisational Psychology has shown that people who complain about negative events in the workplace suffer the consequences for longer. A positive leader who takes the opportunity to learn from mistakes as an individual and within their team will drive progress. They?ll ensure negativity about what did and didn?t go wrong doesn't fester, and will encourage cooperation. As a result, their team won't be afraid to examine their own actions to see where things went wrong."